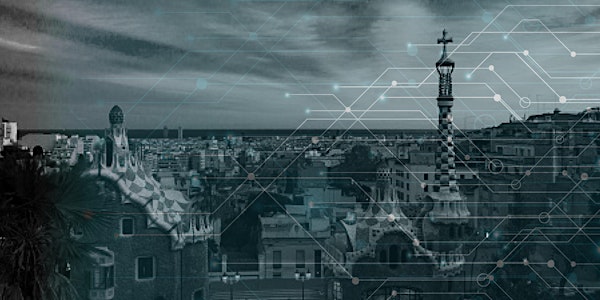 Barcelona Smart City Mission 2019
When and where
Location
Toronto Region Board of Trade 77 Adelaide St. W. 3th Floor Toronto, ON M5X1C1 Canada
Description

Barcelona Smart City Trade Mission 2019
The World Trade Centre Toronto (WTC-T) is convening a trade mission focused on Smart Cities/CityTech to Barcelona, Spain from November 17-22, 2019 helping Canadian companies to grow their business activities and footprint in Europe. In 2018 the European Union and Canada ratified the Canada Europe Trade Agreement, opening the door for Canadian companies to participate in Municipal procurement solicitations in the EU.
Delegates will have the opportunity to attend the Smart City Expo World Congress, one of the World's largest exhibitions attracting investors, innovators, and emerging technology companies from around the world to the table to present their solutions to the most challenging issues facing today's cities. The program will allow delegates the opportunity to connect with best in class subject matter experts, visit main smart city hubs, and have privately curated business-to-business meetings with buyers and go-to-market partners.
Who Should Join Us?
Trade-ready Canadian companies in the Smart Cities interested in selling their services and technologies to the European Market and with annual revenue of over $5 million

Small businesses with revenues between $500,000 - $5 million interested in exporting to Europe with a recognized capacity to scale.


Industry associations and service providers interested in connecting and building relationships with Canadian and European partners.



Why Barcelona and Spain?
Spain exemplifies a model of strong collaboration between the private and the public sector and has leveraged PPP in order to convert its main cities into some of the smartest cities in the world.

Barcelona and the Catalonia region are home to over 270 smart city companies, employing roughly 116,000 and accounting for over €6,969.3M in smart turnover annually.

The government have developed a Smart City national strategic plan to develop and implement smart solutions in the Building, Tourism & Heritage, and Energy Efficiency sub-sectors throughout Spain.

Barcelona is the technological hub for ICT and Smart City companies and represents one third of the total investment and projects in the Catalonia region.

Smart City Expo World Congress– The World's leading event for cities– is happening in November 2019, hosting over 1,000 exhibitors from over 140 countries and 700 cities. It is expected to attract over 25,000 attendees with the latest technologies and innovation
What will the program Include?
Presentations and education about the main economic, political and technological trends and key challenges and opportunities in the market.

Connect with best-in-class subject matter, market expertise and intermediaries to provide insight and help Canadian companies refine and adapt their market entry and expansion strategies.

Access to one of the largest and leading global congresses for cities with over 126 countries attending the event

Highly curated and professionally organized business-to-business meetings with cities, regional and inter-governmental organizations, corporate buyers and research & academia
When?
November 18-22, 2019
Costs associated?
Business Delegate*: $3,000
Service Provider*: $5,000
*Accomodations and flights are not included.
Funding options are available through CanExport to cover all international market development-related activities. Please contact us for more information.
Register you interest and you will be contacted with further details