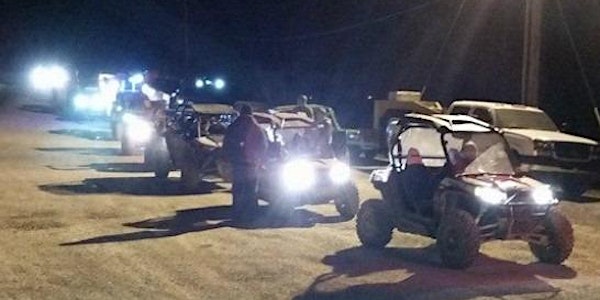 Barron Canyon Evening Ride
Join other members for an evening ride in Barron Canyon!
About this event
Located at Sand Lake, kilometer marker 9, Barron Canyon Road
Cost
$10 per machine
Check-in begins at 5:30pm
Details
First group departs at 6:30pm
 Finish time is approximately 9:30-10pm
Trail Length: approximately 55km
Route:  Km 9 Sand Lake, trail 26, 26R, 27, 25, 26, 22, 21, B, 22, 24, 26R, Km 9 (return to start point)
Additional info
All drivers must be at least 16 years of age, and have a valid drivers license, as the 26r is considered highway under the highway traffic act(HTA).
All Passengers must be over 8 years of age to attend.
This event is Rain or Shine.
There are no refunds if you cannot attend after registering.
There will be 2 short breaks along the ride.
Please ensure you are self-sufficient (snacks, water etc.).
Please ensure your machine is in safe operating conditions and that all lights are in working order
As usual this RCATV event is dry (no alcohol and/or drugs) during the ride
You are encouraged to download either the QuadOn app ($4.99/year) at Google Play (Android) or the App Store (iPhone) or the "free" Ride Command app at: https://ridecommand.polaris.com/en-ca/app/map
**All Drivers must have a valid OFATV Permit to attend. If you are not a permit holder, go to getapermit.ofatv.org prior to registering for this event and purchase a one-year permit ($150.) or a one-day permit ($25.) for your machine.
**Once registered, you do not have to print off your confirmation sheet.