Amazing Sword Fighting Show. 4 different sword fighting styles: Knight Tournament + Viking Tournament + HEMA Tournament + Fencing Demo
About this event
Amazing Sword Fighting Show on May 1, 2021 at The Venue, Peterborough.
Celebrating 4 different styles of Sword Fighting.
Starting off with a Fencing Demo by Peterborough MultiSport Club. They follow up with their Little Legionnaires Program, 6 to 8 year olds showing their Roman Legionnaire formations and fighting techniques. These will be the Sword Fighters of Tomorrow.
The Tournaments begins with:
Viking International Duels. 8 Norse Warriors from Canada and USA take part in a tournament to see who the Ultimate Viking Warrior will be.
HEMA Invitational Tournament. 4 Sword Fighters from 4 different HEMA clubs from Ontario.
* Sam from DWARF (Dueling Weapons Academy of Renaissance Fencing)
* Eric of SOHFA (Southern Ontario Historical Fencing Association)
* Patrick of Ironwood Sword School
* Matthew of Peterborough Fencing Club
The Show culminates with:
Armoured Combat Sword Fighting Tournament. Knights using the MACE (Medieval Armoured Combat Entertainment) System.
Harry X will be defending his previous 2 Championships.
This will be THE Sword Fighting event to watch!
Sponsors:
Trent Hills Martial Arts (Campbellford & Brighton)
Maya Fox Realtor, Peterborough
Blue Loo Ltd, Hastings
Boston Pizza, Chemong St. Peterborough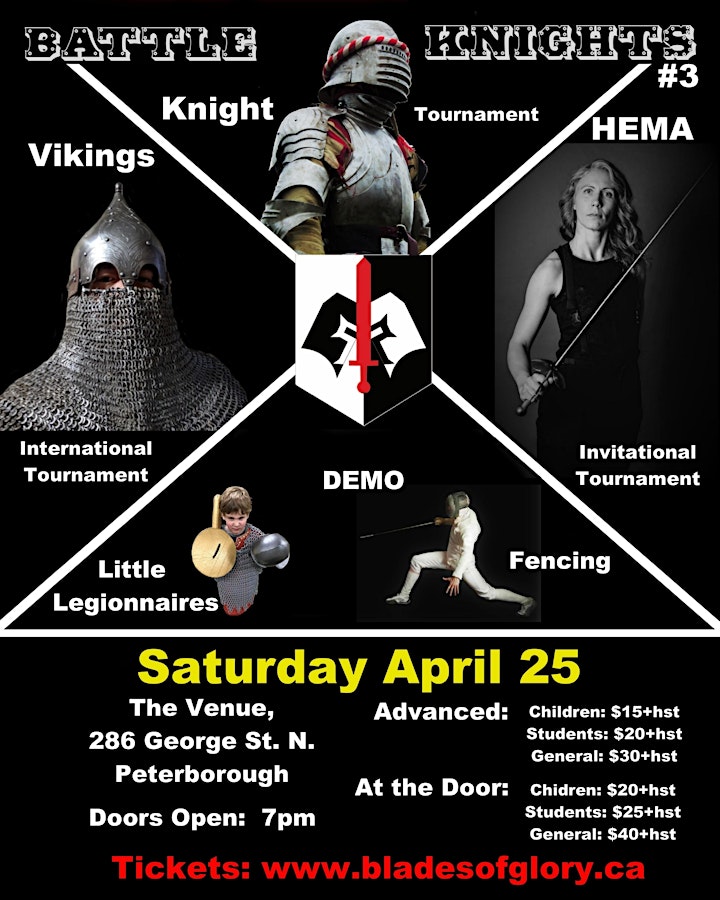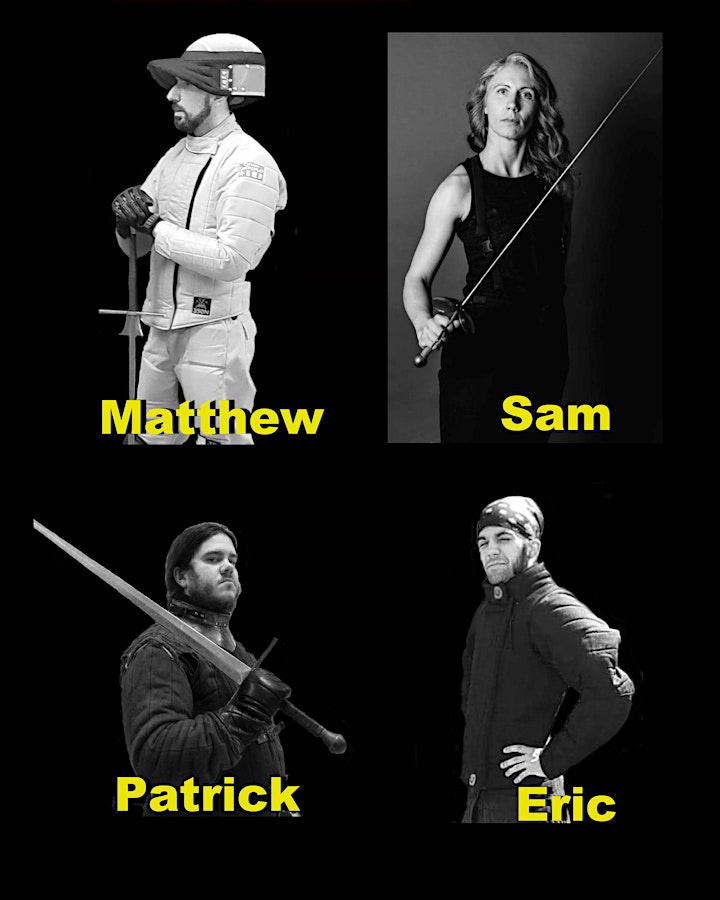 Organizer of Battle Knights #3, Medieval Fight Competition