Wrestling returns to The Rickshaw! Don't miss titans of the wrestling world unleash their full potential when they fight on BATTLEWORLD '88!
About this event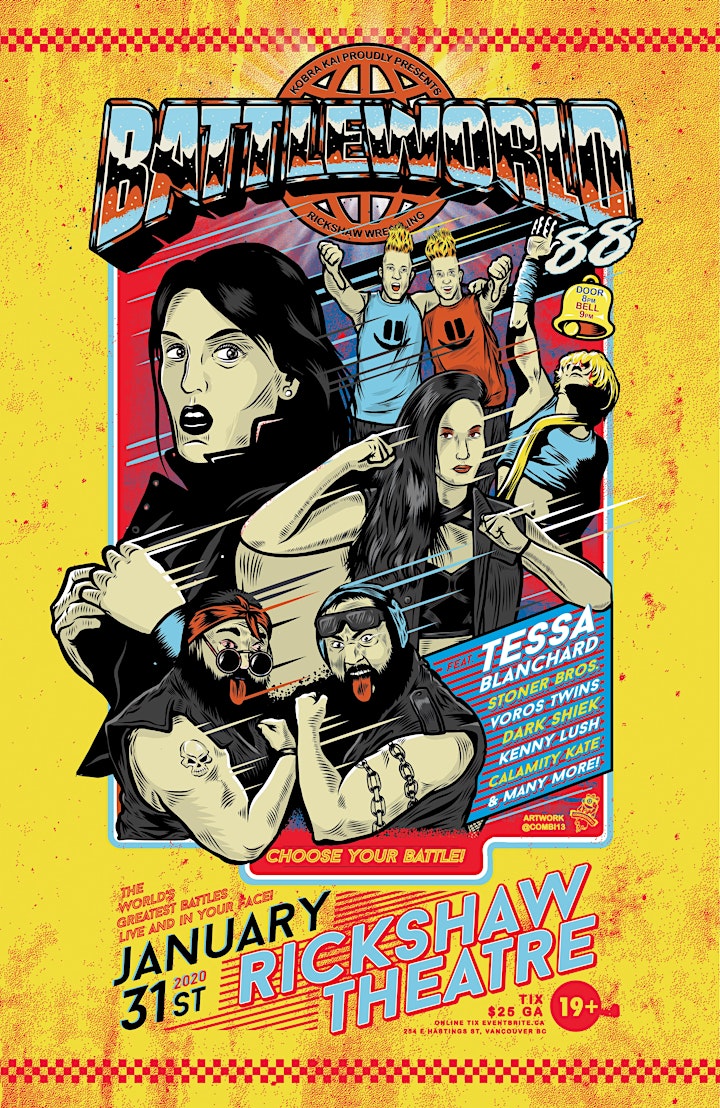 Prepare yourself for a night of the most epic battles ever fought! Live pro wrestling action will never be the same after BattleWorld '88 comes crashing into the Rickshaw Theatre on January 31, 2020.
Place your bets on who (or what!?!) will win! Interactive audience time: pick your favourite fighters in this live game of Battle Roulette. This one-of-a-kind experience cannot be missed.
STARRING
The Vancouver debut of Tessa Blanchard, the Dark Sheik from HoodSlam, the Raunchy Rock and Rolla, Calamity Kate, the OG Shreddz, the Insta-Famous Voros Twins, and for the very first time in Canada, HoodSlam elites, the Stoner Brothers! Plus many more.
Produced by Kobra Kai and Calamity Kate. Poster by Combination13.