Description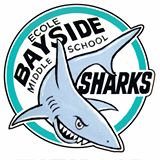 We know Bayside parents are going through as much change as their kids! The PAC would like to support you by bringing together a few experts with great info for us all! Presentation from 7-8 with the speakers being available for individual questions until about 8:30. Come spend an evening with us getting a few more tools in your toolbox!
Wendy MacDonald and Steve Newlove, Bayside Administrators, will chat about what's going on at school, including some info about new curriculum implementation.
Miriam Miller and Mike Schmalz, Boys and Girls Club, will chat about parenting struggles during this crazy pre-teen/teen time.
Keely Kastrukoff and team, Island Health, will chat about sleep, nutrition and exercise for your growing kid!
Please get your FREE ticket so we know how many to expect!
See you then!