Description
BREAKING NEWS: Sustainable Business Practices Dramatically Boost Stock Valuations
Did you read this title and think, "it's about time?" Unfortunately, the title is more future prediction than current fact. Bay/Wall Street often fails to appreciate the proven bottom line benefits of sustainable business practices. But on February 5th TSSS is excited to launch its 2015 season with a distinguished panel of experts that will discuss how corporations can have their sustainable development (SD) work more accurately reflected in their stock valuation.
Ask yourself:
Does your company's CSR Report resonate with the investment community? Does it tell analysts and money managers the information that they need to know? Is the information actionable for immediate investment decisions? At the end of the day, are your sustainability efforts reflected in your company's stock price? If the answer is NO and the capital markets are not rewarding your sustainability efforts then this event is for you.

Distinguished Guests:
Ian McPherson, Launched Canada's 1st Global Clean Energy Fund & Chairs the Investment Committee of the United Church of Canada

Martin Grosskopf, Vice President and Portfolio Manager, Director of Sustainable Investing at AGF
Julie Desjardins, President at Desjardins & Associates Consulting Inc., Co-author of Environmental, Social and Governance (ESG) Issues in Institutional Investor Decision Making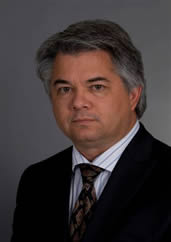 MODERATOR
Dr. Blair Feltmate, Associate Professor and Director of Sustainability Practice, University of Waterloo
---
FREE LIVE WEBCAST & TWITTERCHAT #tssschat from 5:15 - 6:15 PM EST (Tickets for both the live event and the webcast must be purchased in advance)

---
During the event we will explore some the of the following:
- Why most money managers on Bay/Wall Street aren't using sustainability reporting in their investment decisions
- 5 Sustainable Development (SD) metrics that can help money managers better understand your company's investment opportunity
- Why GRI metrics simply don't hit the radar for the vast majority of money managers (or Boards of Directors or Senior Managers)
- How companies can re-frame the conversation with investors to ensure a more accurate stock valuation
- How money managers and analysts can sharpen their analytical skills to better assess the ROI opportunity of sustainability megatrends

Agenda:
4:30 – 5:00 pm: Registration, snacks and networking
5:00 – 5:15 pm: Introductions and special announcements
5:15 – 6:00 pm: Panel Discussion: Ian McPherson, Martin Grosskopf & Julie Desjardins
6:00 – 6:15 pm: Small group discussion/brainstorming
6:15 – 6:25 pm: Groups report back to main audience
6:25 – 6:45 pm: General Q and A 6:45 – 7:30 pm: Networking and snacks

Breakout Session:
During the breakout session the audience will form small groups to discuss what they think are the biggest reasons why Bay/Wall St. is drastically underutilizing sustainability reporting in its investment decisions AND what companies can do to reverse this reality. During the idea harvesting phase, several groups will be asked to share the highlights of their discussion with the general audience.
_____________________________________________
Ticket price includes speakers, networking and snacks. Please remember the environment - no printed tickets are necessary as a master list of attendees will be at the door.
All sales are final - no exchanges or refunds. Tickets are fully transferable to a friend/colleague if you find that you cannot make this event.
---

About the Panelists:

Ian McPherson has been an Investment banker in London and Toronto for 17 years and is a pioneer in the world of sustainable investment. In 2007, as the President of Criterion Investments, Ian launched Canada's first Global Clean Energy Fund and first Water Infrastructure Fund. Ian is a Certified Investment Manager, was the CFO (9 years) of Canada's first income trust in the financial services sector and has written over 30 annual reports. He is also the Chair of the Investment Committee of the United Church of Canada which is a new signatory to the UN Principles for Responsible Investment.

Martin Grosskopf brings a unique perspective to the analysis of potential investments using a sustainable development (SD) framework. Martin obtained his MES from York University and an MBA from the Schulich School of Business and NIMBAS. Martin applies his knowledge of environmental technologies and global sustainable development trends on behalf of Acuity portfolios. Martin has worked in the investment industry since 1994.

Julie Desjardins is President of Desjardins & Associates Consulting Inc., a company dedicated to performance measurement and business reporting, including sustainability reporting. Julie has authored and co-authored a number of publications on corporate reporting to capital markets and related governance, including:
* Sustainability: Environmental and Social Issues Briefing Questions for Directors to Ask
* Environmental, Social and Governance (ESG) Issues in Institutional Investor Decision Making
Julie sits on the boards of Transparency International Canada, Responsible Investment Association and Forests Ontario. She is the recipient of two Governor General of Canada medals for dedication to community service.

Dr. Blair Feltmate is Associate Professor, and Director of Sustainability Practice, in the School of Environment, Enterprise and Development (SEED), Faculty of Environment, University of Waterloo. He is also Intact Chair, Climate Change Adaptation Project – Canada. Dr. Feltmate is a key researcher in two areas: identifying the value of sustainable development to specific industries, and establishing a pragmatic climate change adaptation plan for Canada. He has appeared as an expert in a number of programs including CBC's DocZone and The Current, and his writings have appeared in national print media including The Globe and Mail, The Toronto Star, and The National Post and the (TSSS) Toronto Sustainability Speaker Series website.
---

Thanks to our Promotional Partners:
Organizer of Bay/Wall Street and Sustainability: Does your CSR Report Resonate with Investors?