Actions and Detail Panel
BBI Summit 2017 "Expanding Your Reach"
Thu, 22 Jun 2017, 8:00 AM – Fri, 23 Jun 2017, 1:00 AM ADT
Description
Expanding Your Reach:
In today's ever-changing business and economic environments, thriving businesses are those that have broadened their horizons to harness the limitless opportunities that exist beyond their immediate borders. Successful businesses are developing and implementing innovative strategies to benefit from new revenue potential, diversified markets, greater access to talent and exposure to new investment opportunities. Join us as we celebrate 20 years of business success at the Black Business Summit 2017, expanding your reach to create businesses without boundaries.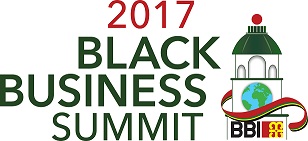 Date and Time
Location
Halifax Marriott Harbourfront Hotel
1919 Upper Water Street
Halifax, NS B3J 3J5
Canada