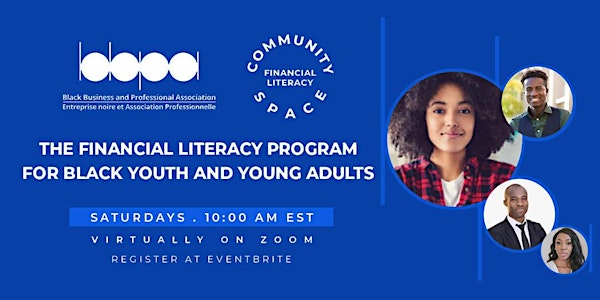 BBPA's Community Space Financial Literacy Program
The Importance of Financial Literacy and Business Literacy in the Black Community with our special guests!
About this event
The Ultimate Financial Literacy Program for the Black community is back!
OVERVIEW
BBPA's Community Space is an online financial literacy/personal development program
FINANCIAL LITERACY OBJECTIVES
To provide the tools for Black Community to be better prepared socioeconomically (the application of social skills and integration of financial literacy).
To ensure that the Black community have a better sense of how to sustain a regiment that will allow them to build wealth while also maintaining a healthy trajectory of personal development.
To increase understanding between the affiliation of how Life Skills can increase the probability of financial well being
Character development and leadership skills in all aspects of learning, personal and professional development
Leaving participants with practical transferable life and professional skill sets that will render them competitive on the open marketplace and in any number of industries and interests.