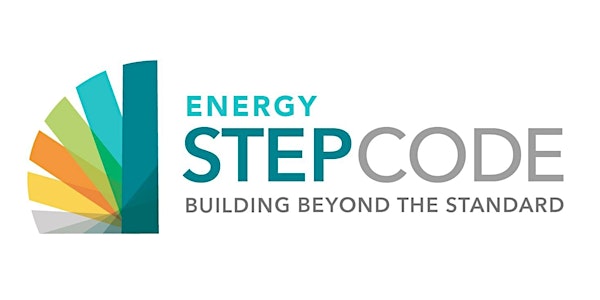 BC Energy Step Code Compliance Report Training for Energy Advisors
Step Code Compliance Report Training for EAs: Compliance Reports & Calculators, Report Generators & Interactive Energy Modelling.
About this event
New Training Opportunity: Energy advisors have the opportunity to attend one of multiple, free, small group, online training sessions specifically designed on the use of the Part 9 BC Energy Step Code Compliance Reports, the Compliance Calculator and Report Generator, and the User Instruction Manual. Training will be based on the BC Building Code 2018 Revision 2 and the latest versions of the Part 9 Energy Compliance tools. The training sessions will be part presentation, part interactive energy modelling and compliance calculator training and part Q&A.
Logistics
These workshops are designed for registered energy advisors or energy advisors in-training: Registered energy advisors listed on the Program Qualified Energy Advisor list ; Energy advisors in-training with an EA company or Service Organization ; or Service Organization staff
As space is available the training may be open to other stakeholders.
The online sessions will be approximately 4 to 4.5 hours in length, with breaks, and are designed for active discussion and participant input.
To support active participant dialogue and engagement, the training are designed to be in small groups.
Registration for each session is first-come-first-served and delivery of each session on that date is subject to sufficient numbers of EAs registering. Dates of training sessions may be adjusted to accommodate larger numbers of EAs.
Workshop Components
The presentation component of this workshop will include:
The purpose and intent of the BC Energy Step Code (Step Code)
Detailed technical summary of the Step Code metrics
Overview of the BC Energy Compliance Manual and Compliance Report
Common Issues with Compliance Reports Submitted to Local Governments
Q&A
The modelling demonstration component of the workshop will include:
Components and function of the compliance calculator and reports
Where to find descriptions for each field in the compliance reports
How to extract data from H2k when using the calculator tabs
How to model each of the Step Code metrics
How to apply HDD to Adjusted TEDI and cooling adjustments for MEUI
How to fill out the compliance forms
How to use the compliance calculator for different building types: Single Family Dwellings (with/without) secondary suites ; Ground orientated attached buildings (calculating whole building values for effective R-Value calculations, applying ACH adjustments, etc.); and MURBS
Q&A
Registration & Tickets
To register for the training and you will be sent a Zoom meeting invitation via email upon registration.
Tickets are available on a first come-first-serve basis.
Contact
For questions about the training please email elena.dopfer@citygreen.ca
This training is being offered with support from the High Performance Builder Training Fund and delivered by City Green Solutions and Enerlytics Building Performance.