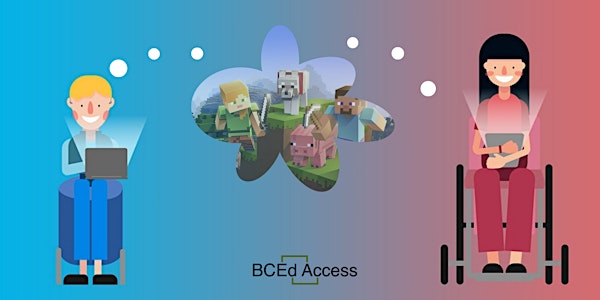 BCEdAccess- Minecraft Social Sessions with Patricia & Graeme AGES 5-12
Play Minecraft in a neurodivergent/disability friendly space with experienced facilitator Patricia and her team. 'Series 5'
About this event
SERIES #5
These sessions, hosted by skilled facilitator Patricia and her new youth co-facilitator Graeme, will engage children in their love of all things Minecraft.
They aim to make this a neurodivergent and disability friendly space to play Minecraft with new friends through zoom and a dedicated closed server.
Sessions are for 5-12 yR olds held over Zoom and a dedicated server: Mondays at 6:00 p.m.
Sept.19th-Oct.10th, 2022
*Due to space restrictions, these events are limited to children and youth in British Columbia, Canada.
_______________________________________________________________
With our new youth co-facilitator Graeme, we will be playing on a server created just for us!
We will have a video and Instructions on how to log in a new way with a whole new world.
Please get a hold of us at :
SOCIAL@BCEDACCESS.COM
if you have any questions, or if this is a barrier for you.
Please make sure to sign up to each date individually.
If you are unable to attend the session, just let us know as soon as possible, so that we can allow access to a registrant of the waitlist.
We are grateful for the generous grant that allows us to provide this programming free of charge, however, it doesn't cover all our costs. If you would like to support
the continuation of these social sessions, please donate below and share with others!
The smallest donation can make the biggest impact.
https://bcedaccess.com/donate/
FOLLOW US!
Facebook, Instagram, Twitter, LinkedIn and YouTube @bcedaccess"