Description
Celebrating 40 years of Building and Rebuilding Lives for the Burnaby Counselling Group.
Featuring the performance of Vancouver jazz vocalist Sarah Kennedy, the evening includes a 3-course dinner with a bar drink along with door prizes, a 50/50 draw and a silent auction. All proceeds go toward BCG's efforts to provide subsidized counselling.
Tickets are $30. Limited seats available.
Jazz Vocalist Sarah Kennedy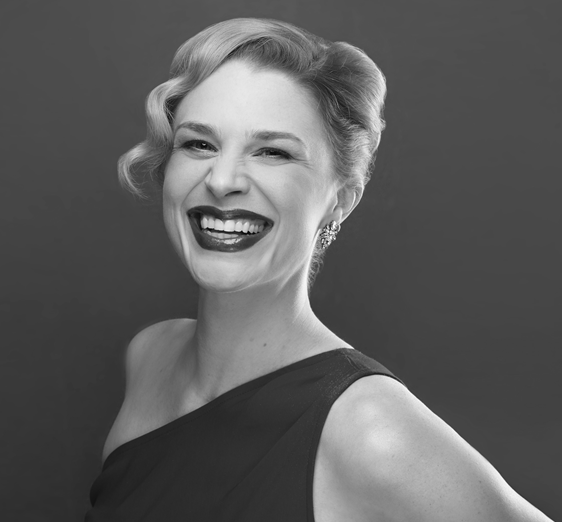 Vancouver-based jazz vocalist Sarah Kennedy is known as one of the most engaging and versatile songstresses around town. She delights audiences with her effortless delivery of an extensive jazz repertoire including swing standards, bossa novas and ballads. Her emotional and vocal range is such that she may make a particularly poignant tribute to Joni Mitchell in the same set as a splendidly entertaining Blossom Dearie impression.
Sarah discovered her love for performing in 2007, after being tricked into an open mic night with a few Martinis and has never looked back. Known for her sweet and flirtatious stage presence, a light and smooth vocal tone with a wide range, she delivers true depth of emotional expression that never fails to break a few hearts.
Her debut album, "Portrait," produced by Jennifer Scott, was released in October 2015, and has been played on CBC Hot Air as well as A-Trane radio. Sarah was recently interviewed on CBC's Hot Air for Ella Fitzgerald's 100th Birthday commemoration.
At our upcoming event on November 4th Sarah will be accompanied by an all-star band of Vancouver's finest jazz musicians including Nick Peck on Keys, Parker Woods on Guitar, Alex Kelley on bass and Bernie Arai on drums.
Dinner Menu from The Blackbird Public House
COURSE 1: farm to table salads | choice of:

arugula & smoked salmon | chianti poached bosc pear, cucumber vinaigrette OR
baby greens | burrata, figs, radish, fennel, fig balsamic OR
tuscan kale | frisée, crispy beets, brioche croutons, caesar dressing
COURSE 2: entrée | choice of:

dry aged beef | potato & squash hash, thumbelina carrots, tarragon pesto OR
grilled king salmon | red quinoa pilaf, heirloom baby carrots, basil-infused greek yogurt OR
roasted beet & goat cheese ravioli | tarragon cream
COURSE 3: dessert | choice of:
opera cake | almond sponge, espresso ganache, coffee buttercream OR
tiramisu | coffee liqueur-soaked ladyfingers, mascarpone mousse OR
trilogy cake | white & dark chocolate mousse, chocolate crunch