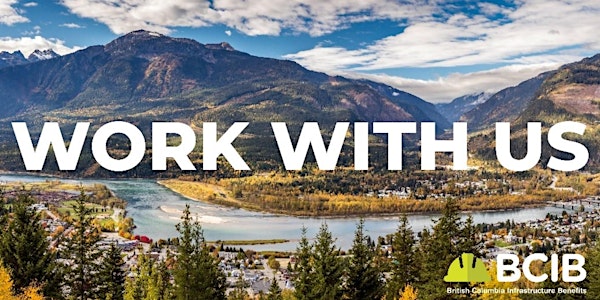 BCIB Virtual Information and Guided Application Session
Are you a skilled tradesperson? Join us for a virtual information session to learn about BCIB and how you can work with us on cool projects.
About this event
Please follow the instructions below to connect to our live information session, where we will discuss the basis of BC Infrastructure Benefits, our employment opportunities for skilled tradespeople and apprentices, and give an overview of our online application process.
To connect:
1. Download MS Teams on your Apple, Microsoft or Android device - You can also do this through the app store or on mobile
2. Open app once it has finished downloading - You do not need to create an account. You will be able to log in as a guest
3. Click on link below
4. Log in as guest
5. Place your device on speaker and keep on mute (You are not required to use video).
6. Presentation will begin shortly after
If you are experiencing difficulties logging in and require additional technical support please call 604-362-3655. Please call 15 – 20 minutes prior to session start time.
Kindest regards,
BCIB Outreach and Recruitment Team