Location
BCIT Downtown Campus, Second Floor
555 Seymour St, Vancouver, BC V6B 3H6
Vancouver, BC V6B 3H6
Canada
Description
The British Columbia Oracle Users Group (BCOUG) is proud to present its second annual Tech Day. This is a full-day event with multiple parallel sessions to get up to speed on the latest developments in Oracle Database and developer technologies.
Keynote Sessions
Coding Therapy for Database Developers
We've seen a major shift in the landscape when it comes to how databases are selected for use with new application development. In short, UI developers (many of them writing in JavaScript) are picking the database that is most expedient for them, without (from our backend view) much regard for data consistency and integrity. It's easy to be disdainful of such choices. It's a lot harder to figure out how to effectively communicate a message of the importance of database to application development. In this session, Steven offers some "therapy" to database developers to help them communicate and work with UI developers more effectively, as well more, ahem, standard therapy (dream therapy, shock therapy, game therapy, couples therapy) that will improve the way you write your code.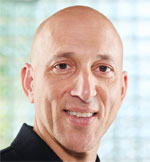 Steven Feuerstein
Oracle Developer Advocate
Oracle Corporation
Agenda
It was a tough call to make, but the conference abstract selection committee has decided on the slate of speakers. This year, we are pleased again to present a "spade-studded" list of international speakers, with a wide range of topics that should appeal to both DBAs and Developers!

Carlos Sierra (Oracle ACE Director)

My query was performing well until last night. How do I fix it now?

Charles Kim (Oracle ACE Director)

PDB Me, ASAP! Deep Dive Into Oracle Database 12.2/18c/19c Multitenancy

Franky Weber Faust (Oracle ACE)

Oracle Partitioning for DBAs and Developers. Why, when and how to use it?

Karen Lopez (Microsoft MVP)

The Tricky Part About Doing Tricky Things in Your Database

Michelle Hardwick (Oracle ACE Director)

Leveraging Advanced SQL for Analytics
Finding Patterns in your Data with SQL

Rene Antunez (Oracle ACE)

How DBAs can garner the power of the Oracle Public Cloud

Scott Spendolini (Oracle ACE Director)

APEX Security Checklist
At Your Service: APEX & Web Services

Simon Pane (Oracle ACE)

Important steps to make your Oracle DB more secure, right now!
For abstracts and schedules, please refer to our event website. Thank you!