BCOUG Tech Day 2019

Friday, 10 May 2019 from 8:30 AM to 6:00 PM (PDT)
Event Details
The British Columbia Oracle Users Group (BCOUG) is proud to present its second annual Tech Day. This is a full-day event with multiple parallel sessions to get up to speed on the latest developments in Oracle Database and developer technologies.
Keynote Sessions
Coding Therapy for Database Developers
We've seen a major shift in the landscape when it comes to how databases are selected for use with new application development. In short, UI developers (many of them writing in JavaScript) are picking the database that is most expedient for them, without (from our backend view) much regard for data consistency and integrity. It's easy to be disdainful of such choices. It's a lot harder to figure out how to effectively communicate a message of the importance of database to application development. In this session, Steven offers some "therapy" to database developers to help them communicate and work with UI developers more effectively, as well more, ahem, standard therapy (dream therapy, shock therapy, game therapy, couples therapy) that will improve the way you write your code.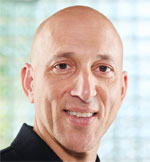 Steven Feuerstein
Oracle Developer Advocate
Oracle Corporation
Agenda
The Call for Papers will close on Feb 1, 2019. We expect the review to be completed by early March. Please check our event website at a later time for the full list and schedules of great sessions that we have lined up for the event.
Save This Event
When & Where

BCIT Downtown Campus, Second Floor
555 Seymour St, Vancouver, BC V6B 3H6
Vancouver, BC V6B 3H6
Canada

Friday, 10 May 2019 from 8:30 AM to 6:00 PM (PDT)
Add to my calendar
Organizer
The BC Oracle Users Group is an independent user group dedicated to sharing knowledge, education, support and adoption of best practices in the Oracle workspace. Members regularly meet primarily in Vancouver and/or Victoria for the following activities:
Education Seminars • Technical Presentations • Case Studies • Hands-on Workshops • Best Practice Symposiums • Special Guest Lectures • Networking Opportunities • Social Events