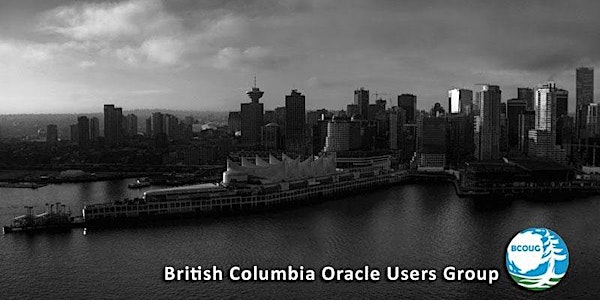 BCOUG Virtual Meetup February 2021
BCOUG is proud to present our next virtual meetup to be held in the comfort of your own room.
About this event
You are cordially invited to join the BCOUG at our next online event on February 17, 2021.
Session 1
Topic: 19 features you will miss if you leave Oracle Database
Speaker: Franck Pachot- dbi services
Abstract
Today, the choice of the database technology is in the hands of the developers, and Open Source alternatives look appealing. Many talks and papers show the growing features of MySQL or PostgreSQL, which competes with the commercial RDBMS. But do not forget the core features that are there for decades. They may not be there, or less efficient, in those alternative solutions. Let's show those basic features, with demos: in-place updates, cursor sharing, guaranteed disk writes, advanced materialized views, IOT, wait events, online operations,… Many were already in Oracle 30 years ago and we take them for granted. We may not realize what we will miss when going to another RDBMS.
About the Speakers
Franck Pachot - dbi services
Passionate about database technologies, principal consultant and database evangelist at dbi-services.com.
Certified Oracle OCM12c and AWS Database Specialty as well as Oracle ACE Director and AWS Hero.
Acknowledgements
This Zoom session is kindly provided by Insum.