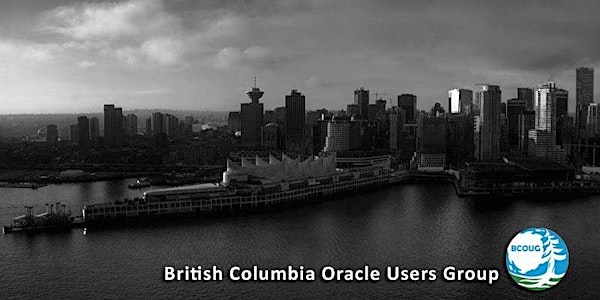 BCOUG Virtual Meetup January 2022
BCOUG is proud to present our next virtual meetup to be held in the comfort of your own room.
About this event
You are cordially invited to join the BCOUG at our next online event on January 25, 2022.
Session
Topic: Huh? It is fixed in Oracle 23c? Seriously?
Speakers: Mike Dietrich and Daniel Overby Hansen
Abstract
Have you ever heard from Oracle Support "It will be fixed in 21c or 23c"? And wondered if you should upgrade now, and how you should upgrade when the release is not there yet?
In this talk we will give rare insights into how Oracle Database Development works.
We will explain why it takes more than a few minutes to complete a regression test suite, why you don't get one-off patches on Windows - and why you need a backport to have "this" issue fixed on 19.11.0.
We are fully aware that you will need some beer to relax - and that everybody has a story to tell. Our focus will be to shed some light on the black box "Oracle Database Development" to get you a better understanding why things work as they work - and why miracles happen not every day but sometimes take longer.
About the Speakers
Mike Dietrich
Based in Bavaria, Germany. >25 years IT experience. Database Upgrade and Migration specialist, currently in the role of a Master Product Manager working for Oracle for over 20 years. Interlink between customers/partners and the Oracle Upgrade Development. Holding technical workshops between Arctic and Antarctica. Assisting customers in their reference projects onsite and remotely worldwide. Troubleshooting upgrade and migration issues. Eager to learn something new every day. Experienced conference speaker. Music lover. LP/vinyl enthusiast. Mountain hiker. Runner.
Daniel Overby Hansen
Daniel is a Senior Principal Product Manager for Cloud Migrations at Oracle. He is part of "Database Upgrade, Patching & Utilities" and thus works with the entire portfolio of the team.
Before joining Oracle, Daniel had a long career as operational database administrator and database developer at a global provider of financial services.
Daniel's motto is that "databases are fun" but when he is not messing with databases, he takes care of his family in Denmark and enjoys the outdoor life with farming, running and hiking.
Acknowledgements
This Zoom session is kindly provided by Insum.