Description
Did you know that Alberta is home to a leading population of entrepreneurs? Of the businesses in Strathcona County, 65% are self employed, and another 33% are micro-to-small business owners. At an impressive total of 98%, small business is big business in this community.
Every October, business owners and managers participate in the Business Development Bank of Canada's Small Business WeekTM to help create and develop strong businesses - where over 10,000 like-minded business people across Canada, celebrate small business, meet and inspire one another.
AGENDA:
7:30 Doors open
8:00 Opening remarks and greeting from Mayor Rod Frank and Todd Tougas (BDC)
8:15 Keynote: Grant Ainsley "How to build your online presence (and avoid messing it up)"
9:30 Networking break
10:00 Futurpreneur's Hussam Tungekar, and Business Link's Dale Schaub present "Understanding the funding landscape"
11:00 Networking break
11:30 BDC's Todd Tougas presents "Digitize now: Transform your business"
12:30 Closing remarks
1:00 - 2:30 Bonus Sessions -Included with Conference Registration. (Please choose only ONE bonus session.)
Bonus session 1: Grant Ainsley presents "Bulletproof your brand - media training workshop"
Bonus session 2: Business Link and Strathcona County present "Making market research work for your business plan"
Bonus Session 3: Family Community Services presents "Strathcona County Social Enterprise"
*Vicky's Restaurant will have bagged lunches available at the kiosk (in the library) that you can enjoy during the bonus session ($13/person)
Everything you need - There will be several organizations conveniently available to you at this not-to-be-missed conference:
Parking information found at: www.strathcona.ca/parking
Sherwood Park & District Chamber of Commerce, BDC, Community Futures Elk Island Region, EmployAbilities, Futurpreneur, Service Alberta Procurement Services, Robinhood, Winder Inclusive Communities Services (WICS), Government of Canada – Office of Small and Medium Enterprise, Alberta Women Entrepreneurs (AWE), Business Link, Government of Alberta Infrastructure.

---
SESSIONS DETAILS:
How to build your online presence (and avoid messing it up)
Most of us understand the importance and impact of social media in our lives, but how many businesses are really taking advantage of what it offers?
Many small business operators need to learn how to use social media and digital advertising effectively to build personal and corporate brands to gain an advantage over their competitors. It's extremely cost effective and can lead to a highly targeted approach to get messages in front of any audience.
There are downsides though. Small businesses also need to understand the risks that social media brings and take steps in advance to stop bad things from happening.
Media expert Grant Ainsley will talk about the steps small business operators can take to build their online presence and also explain how digital advertising works. He'll also let you know about some of the pitfalls you need to avoid. This presentation will be filled with takeaways that businesses can implement immediately to expand their profile and help increase sales.
Understanding the funding landscape
This session will help you understand what financial options you have at your disposal as you grow your business. There are numerous ways to access capital for your business, but the most important step is to first understand the financial landscape. This will help you develop a strategy or road map so that you can source the best options to grow your business.
An in depth panel discussion will be taking place in Edmonton where numerous funders will be getting together to discuss their specific funding programs. Details of the Edmonton event: October 16. 2018, from 4 - 7 p.m. at NAIT's Dow Theater.
Digitize now: Transform your business
In an increasingly connected, automated and data-driven world, businesses need to embrace new technologies or risk falling behind. This year for BDC Small Business Week, we are inviting entrepreneurs to measure their digital performance and take action to digitize now.
BONUS SESSIONS
Bulletproof Your Brand - Media Training Workshop
One negative media story about our business can do a tremendous amount of damage, especially if you're not ready to face reporters to tell your side of the story.
Media trainer Grant Ainsley can solve that problem for you in this 90-minute workshop. He'll give you the secrets of dealing with the media and then take you through some actuall examples of difficult stories to show you how to deal with them. To complete this hands-on workshop he'll interview some participants and then critique their performance. Make sure you attend this workshop to Bulletproof Your Brand.
Making market research work for your business plan
You've learned what goes into a business plan, but the question is: how do you find that information? Market research can help you gain insight into your industry, competition, target market and more. Strathcona County has recently released a new tool for pulling all of that data together into meaningful information. Join Dale Schaub from Business link, and Stephen Rausch & Tara de Munnik from Strathcona County to help you create effective strategies to grow your business right.
Strathcona County Social Enterprise
Social enterprises are an emerging sector of the economy, focused on doing good for their communities while making a return on investment. At this session, join Sameer Singh from Strathcona County to learn more about social enterprises and how this evolving trend might be the right fit for monetizing your idea.
---
BIOS: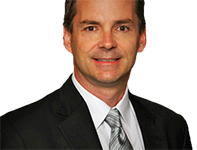 Todd Tougas
Todd has been helping entrepreneurs at BDC for over 20 years, having worked in a number of capacities with the Bank in Edmonton, Red Deer, Grande Prairie, and Calgary. Prior to joining BDC, Todd completed his MBA at the University of Alberta and worked as a Director of an aboriginal economic development organization.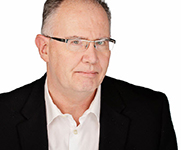 Grant Ainsley
Grant Ainsley is a former award-winning journalist and public relations professional who now works with politicians, business executives, association leaders and others to help them refine their messages to the public.
He has spoken across the country about the news media, spending much of his time conducting media training sessions for organizations. He also does workshops for executives to improve their communication skills.
Ainsley spent almost three decades in the news media, public relations and association management. His first career was in radio and for the majority of that time he was News and Public Affairs Director of 96 K-Lite Radio in Edmonton. In addition to running the newsroom and giving assignments to reporters, he handled morning news anchor duties and either hosted or produced a daily talk show. Later, he was in charge of Public Relations for the City of Edmonton's Public Works department and its 1,500 employees. While there, he handled communications as Edmonton launched Canada's first curbside waste recycling program. Ainsley then moved into association management and for over a decade was CEO of the Alberta branch of the Canadian Home Builders' Association. In all three careers, he won national awards for his work. During his time in the media, Ainsley interviewed some of the most prominent names in Canada, including Wayne Gretzky, John Chretien, John Candy, Rick Hansen and many others. He's the author of the book The Honest Spin Doctor about media relations.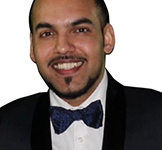 Hussam Tungekar
Hussam Tungekar heads up Futurpreneur Canada's Edmonton office that services Alberta Center and North. He has a passion for nurturing economic empowerment in our community. His background in digital marketing and strategic business development, in both corporate and non-profit organizations, are his key strengths when it comes to helping young businesses succeed. Hussam's side hustle is in Strategic Communications consulting, providing services to an international group of clients.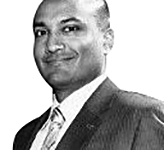 Sameer Singh
Sameer Singh is a systemic designer with Family and Community Services. Previously, he worked with Localize, a social enterprise start-up and at Startup Edmonton and novaNAIT, where he facilitated business incubation activities for new and emerging companies across different industries.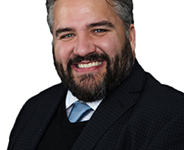 Dale Schaub
Dale Schaub works as a Business Facilitator for Business Link, a non-profit that helps aspiring and established entrepreneurs in Alberta. His amazing team is responsible for providing business advice and guidance to entrepreneurs at all stages of their business with a specialty in the startup phase.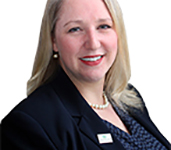 Tara de Munnik

Tara de Munnik is the Small Business and Tourism Specialist for Economic Development and Tourism at Strathcona County. She has held various positions in the financial world including Manager of Operations for HSBC Bank Canada. For the past 9 years, Tara has had a well-rounded career with Strathcona County always working for the betterment of the community.
---
FAQs
What are my transportation/parking options for getting to and from the event?
Parking is available underground for $2/hour (first 2 hours free). If you are parking underground, please be sure to register your vehicle. There is also limited surface parking available at Festival Place. Full map of parking found here: www.strathcona.ca/parking
Will there be gluten free options for breakfast?
We will have gluten free muffins and fruit available for the continental breakfast.
What is the dress code?
We want you to be comfortable. Most attendees in the past have worn business casual attire.