About this Event
The Be Ready conference will help you understand and communicate the relationship between God and Science. Keynote speakers include PhD Astrophysicist Jason Lisle from the Biblical Science Institute, Phd Biochemist Fazale (Fuz) Rana from Reasons to Believe, Brett Kunkle from Maven Truth, and Sam Allberry, author of Is God anti-gay? (Questions Christians Ask), and a global speaker for Ravi Zacharias International Ministries. A number of outstanding breakout speakers will round out the program.
For more information visit: bereadyalberta.ca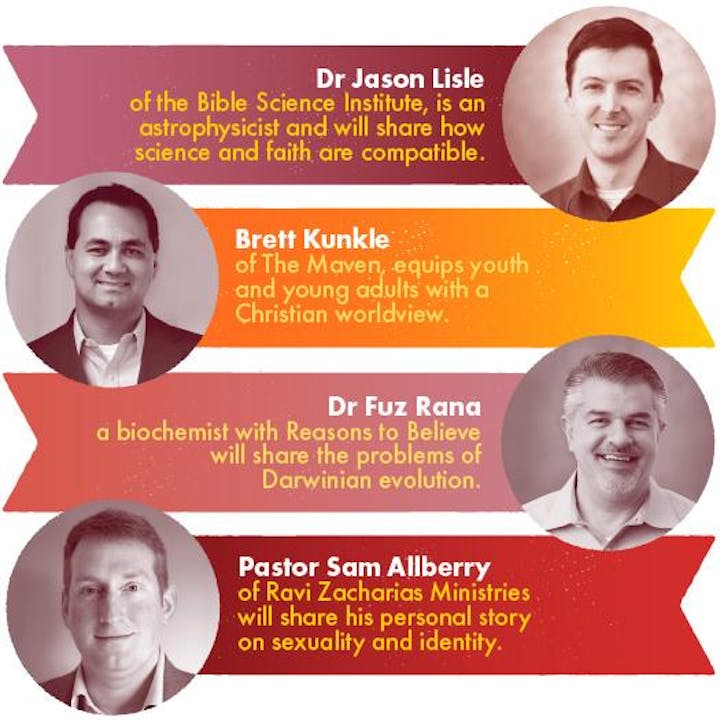 If you have a promocode, click on the "Enter Promotional Code" near the top of the Ticket window. See example below.