A Conference for today's modern woman. The woman who wants to rethink, recreate, and to reinterpret what it means to be a leader today!
About this event
This event provides a space for women (and men) to expand perspectives on what it takes to be a leader in today's modern society from the inside out.
Through engaging and inspirational speakers, experts, and thought leaders, attendees will have an opportunity to come together with other link-minded leaders to learn and grow.
To reimagine is to rethink, recreate, and to reinterpret. Women make up over 1/2 of the global population, yet we still struggle to be seen, heard, paid equally, and taken seriously as leaders. Feelings of insecurity, imposter syndrome and increasing mental health concerns impede our ability to grow and prosper into the successes we desire and deserve.
BE: Women's Leadership Reimagined will provide a forum to discuss and address those areas of female growth and leadership that requires us to reimagine and recreate a NEW way that leads to success for all.
While this event may focus on women's issues, it is NOT 'strictly' a women's event. We pride ourselves in being inclusive at the forefront of our mission to grow leaders in Atlantic Canada. All are welcome :)
This isn't some silly webinar series where you get 'some' advice, but need to buy more to get the entire package for transformation. NO . . . this event is the ONLY event you need all year to get yourself levelled up and ready to realize your full potential as a leader.
LIVE. INTERACTIVE. PERSPECTIVE SHIFTING.
This year due to all things COVID, the event will have BOTH an in-person option OR a LIVE virtual option for ticket purchases.
In a world where YOU say yes more than you say no. Help others before you help yourself. Learn the art and soul of BEcoming the leader you were meant to be...from the inside out.
____________________
Speakers this year are experts, storytellers, and local lovers of all things leadership and personal growth.
1. Shelley Butler
Victim to Victorious: Letting Go of the Stories That No Longer Serve
2. Gabriel Basque
Reimagining Your Identity: How Self-Loves Gives Permission for Reinvention
3. Sylvie Desjardins
Finding Career Clarity Through Tough Times
4. Kerri Gaskin
But What if They Find Out? Challenging the Monster That Is Imposter Syndrome
5. Erin Ellis
The Balance Myth: Why Life Harmony is the Goal NOT Balance
6. Stephanie Curé
Embracing Your Story: Cutting Through the Blocks, So You Can Live a Life of Potential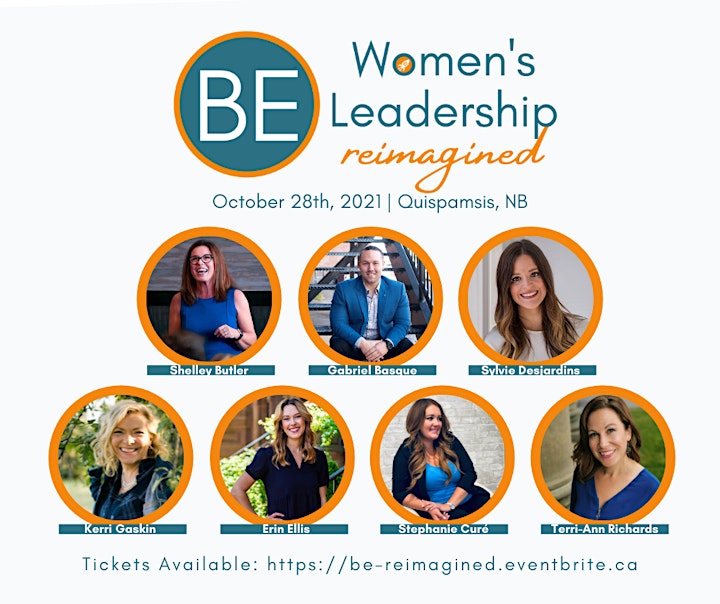 Organizer of BE: Women's Leadership Reimagined