Online educational talk discussing Cora's journey living with a TBI including starting Beads for Brains to increase brain injury awareness
About this event
Cora Loeblein, brain injury survivor, will be interviewed by BIAYR Board Member, Rachel Greenwood. They will be discussing Cora's journey living with post concussion syndrome including starting Beads for Brains to increase awareness for brain injuries.
Cora's mission:
"My mission is to raise awareness for brain injuries through my personal experiences, while proudly supporting initiatives that are advancing and supporting patient care."
We will be giving away 2 sets of 2 bracelets to two lucky attendees (shown below)!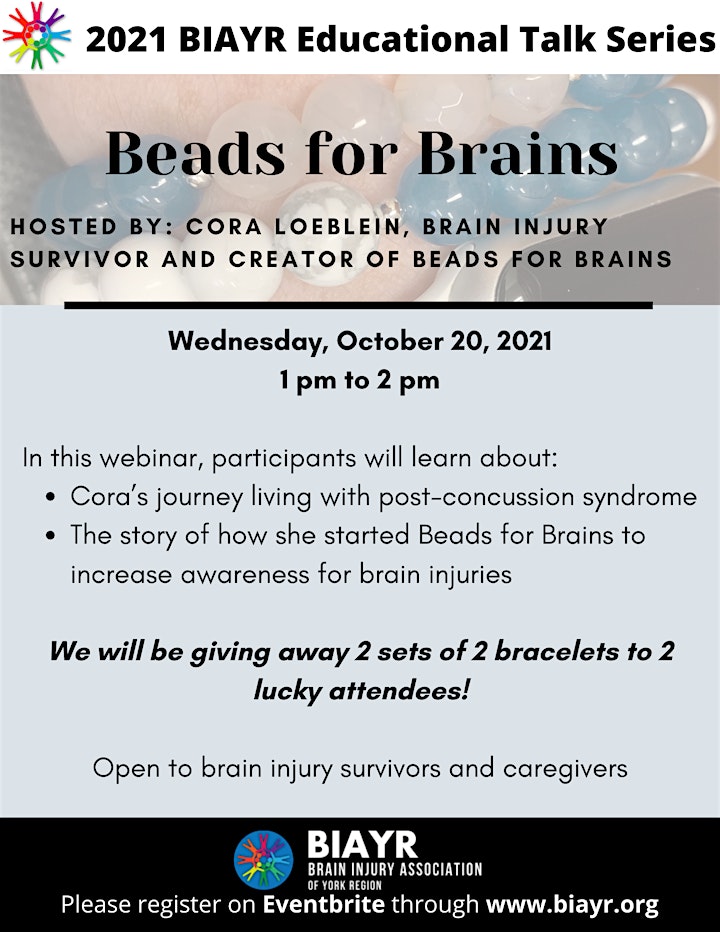 About Cora Loeblein:
My name is Cora Loeblein.
I have been living with post-concussion syndrome for the last three years.
I am the creator of Beads for Brains, a small shop I created after my accident. I started making bracelets as part of my therapy and since has evolved into a small business. 10% of proceeds are donated to institutions that are advancing concussion research or to organizations that are directly helping individuals recover from a brain injury.
I have a BSKin from McMaster, I am a certified Holistic Nutritionist and I am currently a Naturopathic Medicine Intern. My education and experience has shaped my vision of health care, and as a future Naturopathic Doctor, I hope to provide the services, empathy and individualized care patients need.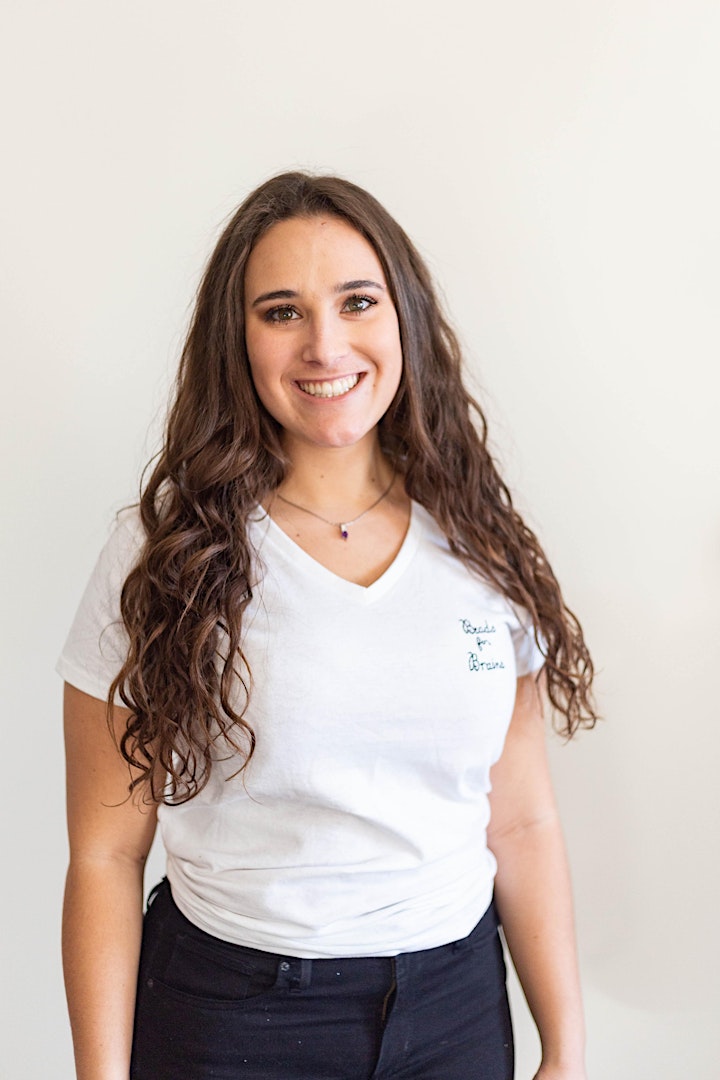 Organizer of Beads for Brains - 2021 BIAYR Educational Talk Series