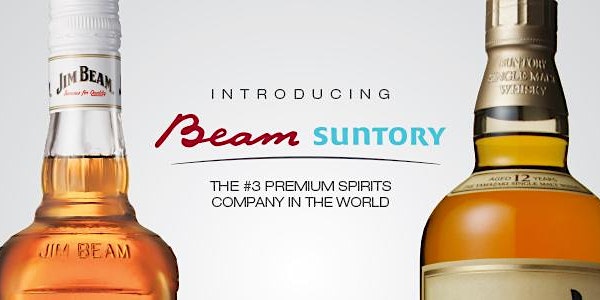 Beam Suntory Whiskey Supper
By Seán Heather - The Irish Heather & Shebeen Whisk(e)y House
Date and time
Tue, Aug 22, 2017 7:00 PM - 10:00 PM PDT
Location
The Irish Heather 212 Carrall Street Vancouver, BC V6B 2J2 Canada
Refund Policy
Refunds up to 7 days before event
Description
Here at Gastown's Irish Heather and it's whiskey bar Shebeen, lives one of Western Canada's best whiskey list and we love to share it with people. This event is one such occasion.
Start with a Beam based cocktail in the Shebeen, before being escorted to our 50 ft communal table. Once there, you will receive a flight of 4 x .5 ounce whiskey along with a brief but entertaining description of each. Next comes a main course for supper, followed by dessert.
The line is:
On the Tasting Mat: Hibiki Harmony, Bowmore 15 Darkest, Bowmore 18, Laphroaig Quarter Cask -
these are in order of flavour strength and the peat involved will not over power the other whiskies.
Leading us through this line up is Marcio Ramos, Luxury Brand Ambassador, Beam Suntory Canada.
Marcio's bio:
As Luxury Brand Ambassador for Beam Suntory, Marcio Ramos travels the country sharing his passion for premium spirits, armed with a roster of prestigious Scotches, Japanese whiskies and cognac.
Marcio represents a number of Beam Suntory's revered brands including iconic Islay Scotch brands, Bowmore and Laphroaig, the renowned Auchentoshan from Lowlands, and Highlands' brand Glen Garioch. The legendary Courvoisier Cognac and much coveted Suntory Japanese whiskies, including Hibiki Japanese Harmony and Toki, round out his portfolio.
Ramos spends the majority of his time working with bartenders and hospitality trade on-premise and at events, helping to design compelling cocktail programs, providing training, education and resources, and staying on the leading edge of trends in mixology.
No stranger to luxury, prior to joining the Beam Suntory family Marcio spent more than 15 years working in high-profile hospitality positions at some of the most extravagant hotel and resort properties in his native Portugal, Spain and England, including The Four Seasons Ritz in Lisbon and The Lake Resort in Vilamoura. He parlayed this experience into his first ambassador role, representing luxury brands in Portugal, leading presentations, tastings and master classes for the hospitality sector over a three-year period.
"Tasting an exquisite spirit is sublime but my true inspiration comes from visiting the distilleries and getting to know the people that create these unique expressions," says Ramos. "Being a liaison between the production process and local markets is truly rewarding and I'm most passionate about the production process, the intrinsic and bringing this knowledge to Canadian spirit lovers."
Ramos' other passions include scuba diving. He spends summer weekends exploring the crystal blue waters and shipwrecks of Lake Huron surrounding Tobermory as well as teaching scuba diving to Torontonians. He is fluent in Portuguese, Spanish and English.
Priced to fill the table at $55 inc tax and service - an unmissable experience at a knockdown price!
About the organizer
Seán is an Irishman, who has been living in Canada for longer than he lived in Ireland. He is married to Erin and they have 5 kids. Whilst travelling through Europe, Middle East, North Africa, Balkans, he was amazed at how eating a meal was a way to bring folks together, who had seeminly nothing in common. Once "breaking bread" together, many realised that they had more in common than not. Back in Vancouver, and after opening his award winning Gastropub, Seán wanted to bring a little of the magic of his travels back to life. At the LTS, you can come with friends or by yourself...to use an Irish expression..."there are no stangers here, just friends we haven't met"