Networking can be one of the most powerful and productive activities an individual can do to launch and manage their career.
About this event
Networking can be one of the most powerful and productive activities an individual can do to launch and manage their career. In the workplace today, it is important that we are known to others, and to ensure that others are aware of our resourcefulness. BEAT MIX is a platform to develop a series of relationships across Toronto's Architecture and Design communities. BEAT is excited to host this event in collaboration with flooring industry leaders Relative Space! They source eco-friendly flooring under the guiding principles that good design should solve problems, and materials should be sustainable and socially responsible.
BEAT MIX will include five Featured Guests who are stationed in specific Zones throughout the showroom. The Featured Guests will comprise of Partners and Principals from local Architecture firms of various sizes, along with leaders in the Design Community. Participants will have the opportunity to interact with the Featured Guests and meet a succession of individuals in small groups throughout the evening. BEAT encourages Interns, emerging practitioners and seasoned professional to join this interconnected community to share information, advice and opportunities.
An assortment of light refreshments and beverages will be included with ticket purchase. All attendees are required to be 19 years of age or older. Limited space available. More information on event, accessing tickets and Featured Guests will be available through www.BEAToronto.com.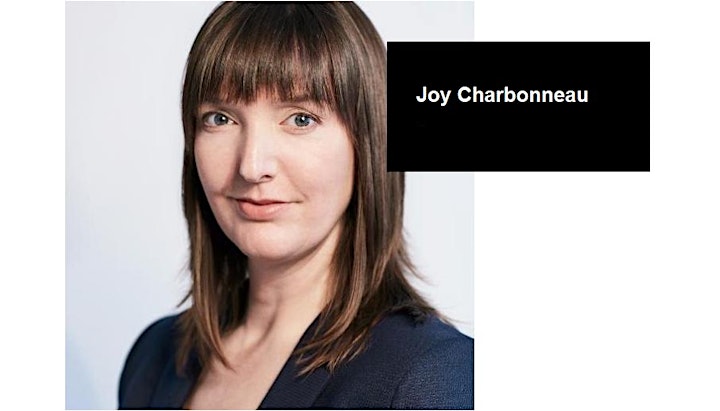 Joy is an associate architect at Gensler. As a design leader, she collaborates with her teams on projects in workplace, retail, financial services, hospitality, and post-secondary university projects in the US and Canada.
Since 2010, Joy has been independently promoting Canadian design. For Design TO, Joy has created more than 6 exhibitions featuring new work by more than 80 designers. Joy researches Canadian design trends to present them at Canadian Universities and design trade fairs. Alongside this, Joy collaborates on product design for clients including Karakter Copenhagen.
Joy also works independently as an artist. She is deeply invested in the creation of artworks that feature accurate representations of Canadian hydrology, bathymetry, and landscape. Joy's artworks are exhibited in group and solo shows in Canada including the Toronto Art Fair, and the Art Gallery of Hamilton.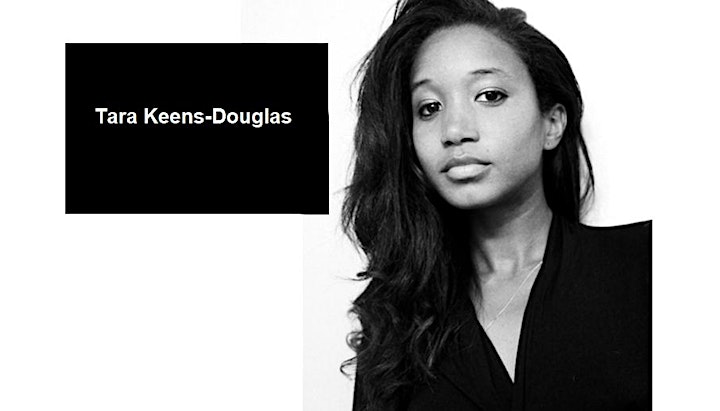 Originally from Trinidad & Tobago, Tara Keens-Douglas holds a Master's degree in Architecture from the University of Waterloo, Canada. Her design work challenges architectural representation through a variety of mediums and has been exhibited at the Cambridge Galleries, Canada and published internationally in DOMUS Israel, MORF (Netherlands), Dezeen and Wallpaper online galleries. Her paper sculptural piece "Tapestry" at the CUTMR exhibition won a 2013 TO DO Jurors Choice Award from Herman Miller & Designlines Top 100 products during Toronto's 2013 Design week. Recently she was commissioned by VOGUE & Samsung to create a custom sculptural garment for a private Art Basel event. She continues to weave themes of culture, graphics, architecture, and material together into new objects and experiences. Tara resides in Toronto with her husband and son where she works as a designer at FORREC Ltd.
Since joining OCAD University in 2014, Jana Macalik has taken on the roles of Associate Dean, Academic Affairs, as well as Associate Dean, Research, Outreach and Strategic Projects for the Faculty of Design. She has been responsible for the administration curricular management, and faculty and student support, championing the processes of decolonizing, and diversifying the Faculty's curriculum.
Over the 19 years as an academic, her teaching explores how art and design are created to fracture barriers and initiate dialogue with individuals, internally and socially. Since 1994, she has been involved in cultural exhibition design and branding applications in communications and architecture; working as a designer for cultural institutions in Toronto as well as a designer for multi-disciplinary firms, including Lee H. Skolnick Architecture + Design Partnership in New York, and Perennial Inc. in Toronto and Aldrich Pears Associates in Vancouver.
Presently, Jana is a doctoral candidate in Higher Education at OISE/UT, investigating studio-based education across Canada, with particular interest in the devaluation of art and design education, roles of professionalization, and design activism. The challenges of government funding strategies and economic impacts of creative industries in the face of industry expectations and rapidly changing entrepreneurial and innovation landscape drives Jana's interest in the field.
As an Associate Professor, she holds a Master of Architecture and a Bachelor of Environmental Design Studies from Dalhousie University, Halifax, Canada, and is a registered ARIDO member as well as a LEED AP.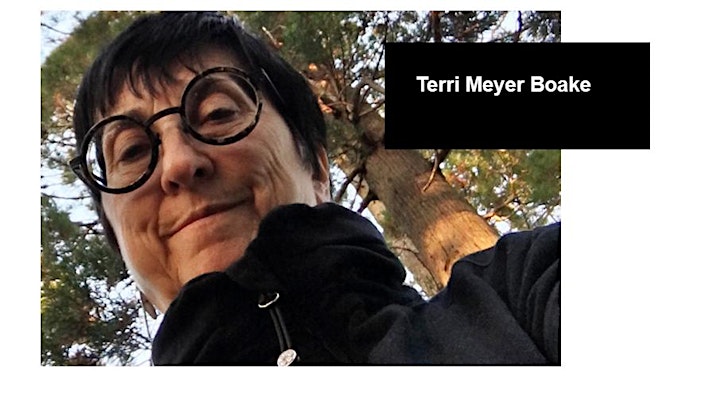 Terri Meyer Boake teaches at the School of Architecture at the University of Waterloo in Canada – the first female faculty member to achieve tenure as well as reach the level of Full Professor. She has been teaching building construction, structures, environmental design, studio and film since 1986. Terri has recently adding teaching in Waterloo's brand new Architectural Engineering program.
Terri works CISC and ACSA developing teaching resources for Architectural education, with a focus on architectural steel design. She has published several books with Birkhäuser: Understanding Steel Design (2011), Diagrid Structures (2013), Architecturally Exposed Structural Steel (2015) and is currently completing another on Complex Steel Structures, due out later in 2020. She helped CISC in developing the Guide for Architecturally Exposed Structural Steel. She is an avid photographer, documenting construction processes and completed buildings – passion that feeds her numerous publications.
She is a board member with the Council on Tall Buildings and Urban Habitat, the Canadian Institute of Steel Construction Education and Research Council and the International Association of Structures and Architecture. She is also passionate about Climate Change, serving as well on the OAA Committee for the Sustainable Built Environment.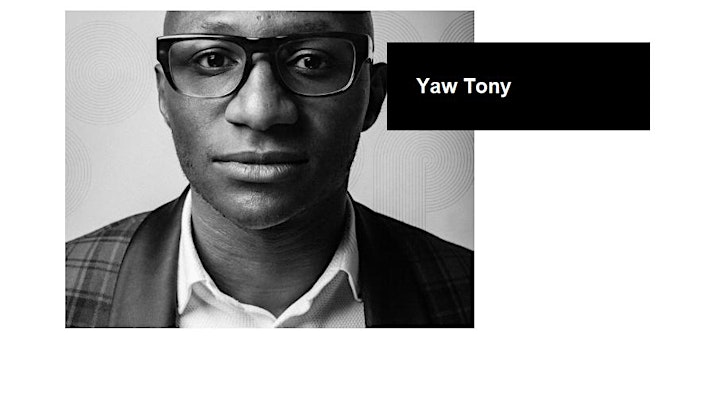 Yaw Tony is a designer & an artist based in Toronto. He trained in Architecture, Graphic Design and Fine Art, and works in those areas as well as product designs and creative consulting. His work has been exhibited in Germany, Spain, Netherlands, Atlanta, Austin, Toronto and has been published widely; .Cent Magazine 2016, Making Africa; A Continent of Contemporary Design 2015, and cover feature of Designlines 2018. Yaw Tony is the founder of Elohim Studio (Architectural/Conceptual Studio) and Life Liveth In Me, LLiM (fine textile).
His design/artistic practice is deeply sourced by the idea of value and the refinement use of colours and its reconnection to humanity. His design/artistic oeuvre has not over a patch of many years, shifted from art in the service of storytelling but also into experimental research and the understanding of the value of colours and its impact on human behaviour. For the value determines the worth and worth determines the significance of each colour. It is the purest approach to archive aesthetics of the use of colours, into a world of visual journeys where indubitably, resplendently, artistry and character go hand in hand, kind of an eclectic taste. He breaks all colours rules to define all colours rules. He strongly believe all colours compliment each other, one just has to know what they are doing. Take a look at nature, it consists of the many colours at a given time and they all work beautifully.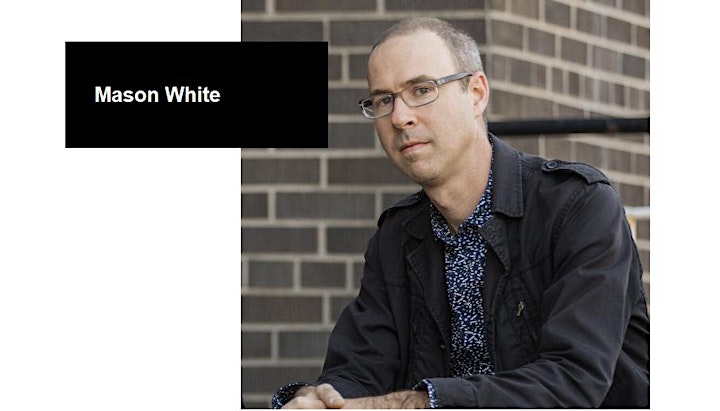 Mason White is an associate professor at University of Toronto, and a founding partner at Lateral Office. His research and design work are invested in questions about architecture's social role and environmental impact. He has written about and led design-research on architecture's entanglement in environmental politics, energy publics, colonization, and infrastructure. The work of Lateral Office has received numerous national and international awards, including National Urban Design Award from RAIC (2016), Progressive Architecture Award (2013), Holcim Foundation for Sustainable Construction Gold Award (2011), and Emerging Voices from the Architectural League of New York (2011). His work has been featured in the Oslo Triennale (2019), Seoul Biennale of Architecture and Urbanism (2017), Chicago Architecture Biennale (2015), and the Venice Biennale in Architecture (2014), where Lateral Office received special mention from the international jury for the project "Arctic Adaptations." Mason is a co-editor of Third Coast Atlas: Prelude to a Plan (Actar, 2017) and co-author of Many Norths: Spatial Practice in a Polar Territory (Actar, 2017).
Organizer of BEAT MIX x Relative Space
Building Equality in Architecture (BEA) is a volunteer-run organization that promotes equality in the profession through advocacy, mentorship and networking. BEA particularly aims to advance the achievements and visibility of women, minorities, and other underrepresented groups. Beyond providing resources for individual architects, BEA seeks to build momentum for a shift in the profession—towards greater diversity and equity on a systemic level. The organization runs events that are open to everyone, regardless of gender and background, and that target all phases of an architect's career.
BEA believes that design excellence, diversity and equity must be achieved together. In order for great architects to do great work, each of us must contribute to our fullest—and have the tools and resources to do so. A diverse, equitable profession will have a more powerful voice, and a greater ability to create built environments that are beautiful, functional, and enhance the human experience.
BEA currently includes chapters in Toronto (BEAT), Atlantic Canada (BEAA), the Prairies (BEAP & BEACalgary) and the West Coast (BEAWC).
For more information visit:
 www.BEAToronto.com
Join us here:
http://www.beatoronto.com/join-beat