About this Event
Grab your friends and join us for a drink! Or leave the night with new ones that have got your back!
Please join us on Sunday Sept 22, 7 pm to 10pm at the Draco inside of Toronto Marriott Markham (170 Enterprise Blvd, downtown Markham). Get set for an intimate evening of motivation, inspiration, and authentic connection. Your host will be Tina Addorisio. Tina is a Life Coach, Yoga Instructor, Meditation Teacher and is the author of 'Beautiful Becoming: A Transformation Journey'.
Tina will share her own transformation journey from rock bottom to creating a life she dreamed of. She will speak to the many self-help tips contained in her book and lead attendees in a interactive reflection from the book that will have you engaging with each other in a meaningful way. At the end of the evening there will a chance to share a drink or authentic conversation with your new friends, talk to Tina, purchase a book, or get your book signed!
This is an excellent night out as s gift to yourself to reset and plan a more positive course ahead or a meaningful night out with friends that will help bring you all closer together. If you have read 'Beautiful Becoming' or not, this will be one wellness event you won't want to miss!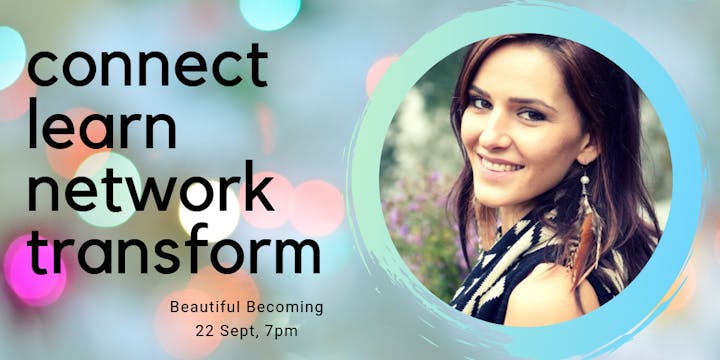 FAQs
What if I haven't read the book?
No problem! You don't need to have read the book to participate and come. All are welcome! If it sparks your interest, there will be books to purchase after the event but it's optional.
What if I already read the book?
Wonderful! This event is acting as the book's official launch. Bring your book along! Come and put your learning into practice, connect with the author, get your book signed!
Where do I park?
Parking at the Toronto Marriot Markham is around $20. But just across the street where the movie theater is on the South side, there's tons of free parking above-ground and under the theater building.
What's so special about the Marriott?
Once you've parked, walk between the buildings (look for the sculpture of the bear) and turn left into the main hotel lobby. Draco is the hotel's lobby bar and restaurant but it easily takes up 60-70% of the main lobby with a massive lengthwise bar and an abundance of seating. The Toronto Marriott Markham is the first new build redesigned Marriott in all of Canada. As soon as you step in, you'll be stunned by the gorgeous décor.
Draco is a classic cocktail bar and Can-Asian inspired restaurant. They serve amazing alcoholic and non-alcoholic hand mixed drinks with fresh juices.
There is gorgeous modern décor wherever you look! Make sure your phone is fully charged because you will be snapping a ton of pictures here. You are sure to get the perfect Instagram picture!
If it's free, why do I need to RSVP?
We would like to make sure we give the Marriott a heads-up so the correct staff can be scheduled for that day. And so that we can plan for an intimate and engaging evening. No need to bring your ticket with you! Walk-ins also welcome! Please note that while it is free to come and participate, it is a cash bar. Bring some money to get a drink and some munchies – and maybe share with your new friends!