Beautiful Blog - The secrets to a productive and professional presence
Description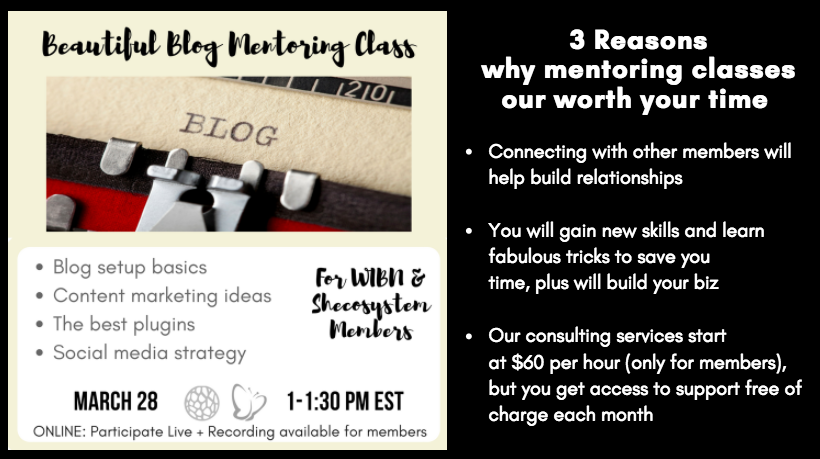 If you are looking for a savvy way to get more eyes on your website and brand, you need to check out our Blog Beautiful Mentoring Class for WIBN and Shecosystem Members!

In a short 1/2 hour timeframe, we will provide you with three lessons that will enable you to implement your beautiful blog plan.

We will share:
Basics that you should know
Content marketing ideas to develop a monthly editorial plan
The best tools and shortcuts to establish a productive and professional presence
WIBN members will be provided with the presentation and video of the presentation online.
To learn more WIBN Membership visit us here.