Description
Join Leanne Jacobs (Author of Beautiful Money) on her global Beautiful Money Tour. This one day workshop is already receiving rave reviews for Leanne's unique approach to holistic wealth creation.
Join Leanne for this 1-Day experiencial workshop where she will teach you how to create the most beautiful, graceful and abundant legacy. She will personally mentor + guide you on how holistic wealth creation is achieved. You will learn how to quickly detox debt, enhance money magnetics, leverage you very own optimal state of health for greater abundance and prosperity. Leanne will also teach you the secrets + strategies to sleeping wealthy + well. You will be completing your very own workbook during this event and going home with an energy that will instantly attract more goodness and abundance into your life.
Bring your yoga mat as Leanne is including all of her favorite things in this event. Including superfood snacks, green juice, yoga + meditation.
Special guests: Celebrity Yoga Teacher Kristin McGee will be guiding us through a Beautiful Money Movement practice to align our energy centers + enhance the flow of Beautiful Money. Patricia Moreno will be leading a 20 minute healing meditation specifically on opening the mind, body + soul to harmonious abundance + power.
About Leanne: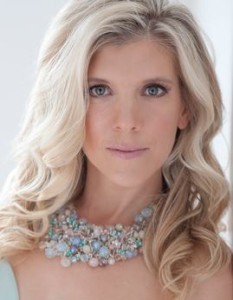 Leanne Jacobs is the author of BEAUTIFUL MONEY and the founder of HealthyGirl. She has her B.Sc in Biomedical Toxicology as well as her MBA. She is a certified yoga + pilates instructor as well as a certified clinical nutritionist. She is a detox specialist and a passionate advocate of holistic wealth, wellness + entrepreneurship. Leanne has been featured on the Marilyn Denis Show, Fox News, The Morning Show, The Jenny McCarthy Show, Success Magazine, Glamour Magazine, Women's Health, Entrepreneur and Marie Claire. She is also mom to 4 Children. To learn more about Leanne, visit www.leannejacobs.com.