Description
Join the Revue Cinema for the fourth installment of Bechdel Tested. This event will focus on Women in Media and feature the critically acclaimed indie film Christine. Accompanying the film will be a panel discussion focusing on women in the media world moderated by Katie Jensen of CANADALAND, joined by CBC's Nana aba Duncan, TVO's Nam Kiwanuka, freelancer Lee-Anne Goodman, and Lauren Strapagiel of Buzzfeed.
We'll also have prizes to be won, drinks to be drunk, and mingling with other cinephiles, media types, and feminists!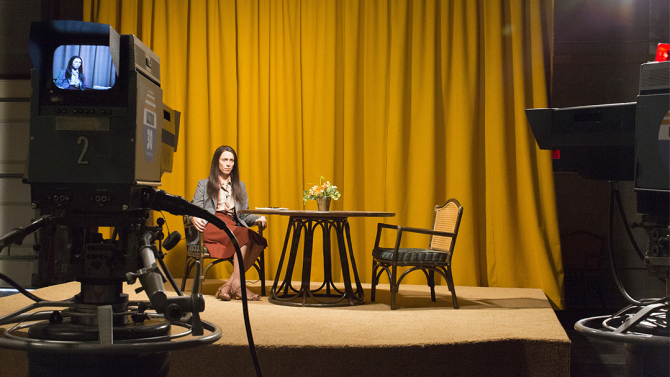 About the film
Antonio Campos (Afterschool, Simon Killer) takes a notorious media event — the on-air suicide of Florida newscaster Christine Chubbuck in 1974 — and transforms it into a nuanced, disturbing character study of the individual behind the infamy. Rebecca Hall gives a mesmerizing performance as Chubbuck, whose dreams of success soon come into conflict with her stubborn integrity. As disappointment piles upon disappointment in both her personal and professional lives, she embarks on a dark path. Speculating on what may have led to Chubbuck's death, Christine also honours her life by envisioning the woman she may have become. 123min, Rated 18A
About the series
Bechdel Tested tackles topics of women's representation in various fields. Like the Bechdel Test itself, this series puts the focus on women in diverse roles in their respective industries, the challenges of maintaining those positions, and how to create better representation and inclusion for all women.
Each bi-monthly event focuses on women in a specific industry. We screen a women-centric film which is relevant to a particular occupation, feature a panel discussion with experts and leaders in their field, as well as networking and drinks. Our mission is to advance women's roles in various industries through public discussion, community building, and cinema.