Description
65 Steps to Becoming an Excellent Executor!
The presentation will outline:
How to choose your Excutor for your Will
The Steps needed to close an estate when someone passes away
Issues that can arise when dealing with beneficiaries and closing an estate
The legal role and liabilities of the Executor
Each seminar has an afternoon or evening session - attend whichever time frame works better for your schedule!
Every attendee will receive a free Executor's Duties Handbook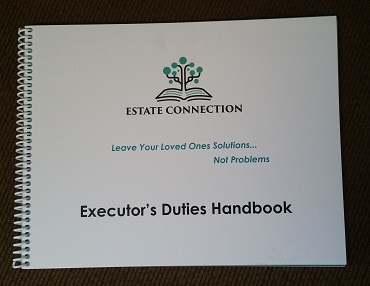 This is the first of 3 FREE seminars on Estate Planning!
Upcoming Events:
October 4 - Your Will – A Final Gift For The Ones You Love
November 1 - Advanced Care Planning - Power of Attorney and
Personal Care Directives