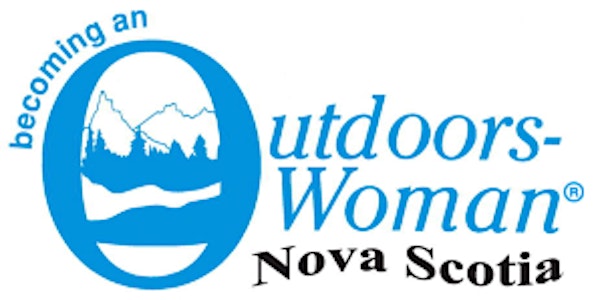 Becoming an Outdoors Woman NS 2022 Fall Workshop - 25th Anniversary
Pick four different classes from the hunting, fishing & other outdoor activities for a great weekend! Go to CHECKOUT to get started.
When and where
Location
Brigadoon Village 1650 North River Road B0P 1C0 South Alton, NS B0P 1C0 Canada
About this event
Registration opens Saturday, August 13, 2022 at 9:00 am. The Becoming an Outdoors Woman (BOW) Nova Scotia program hosts yearly workshops aimed at women 18 years and older to learn outdoor skills - associated with hunting and fishing and other outdoor activities. All classes are introductory, for people who have little or no experience.  All class equipment is provided, unless indicated otherwise in class description.
This workshop is for you if: 
You have never tried these activities but have hoped for an opportunity to learn
You are a beginner who hopes to improve your skills
You know how to do some of these activities, but would like to try some new ones, or
You are just looking for the camaraderie of like-minded women in the outdoors.
REGISTRATION INSTRUCTIONS: Click the CHECKOUT box on the top right of this page to start the workshop registration process. Be prepared with your first/second choices, as classes fill very quickly, on first come basis. You will pick one workshop per session. Have you read the descriptions provided. We also need you to complete health concerns, emergency contact information and have waivers approved. You have 30 minutes to complete the process. Have your credit card handy.
FAQs:
What are the COVID-19 rules? Brigadoon currently is not requiring proof of COVID vaccination. BOW prefers everyone be vaccinated. We recommend all precautions be taken to keep everyone safe, given the shared accommodations, ie masks, distance, etc. All Brigadoon staff will be fully vaccinated. We ask participants not to come to site if they are exhibiting symptoms. We will have rapid COVID tests on site for those who develop symptoms while there, so they can test to ensure they are COVID free. Participants may want to wear a mask and maintain distance. It will not be mandatory, but recommended. Guidelines will be updated as needed.
What's the refund policy? There are no refunds, unless we have a waiting list and can fill your spot.
Where can I find class descriptions? Class descriptions have been published prior to registration opening. They are available for download from the BOW Nova Scotia website:  www.bownovascotia.com/about/
Are there minimum age requirements to enter the event? Participants must be at least 18 years of age to attend.
How can I contact the organizer with any questions? You may email bownovascotia@gmail.com
Will there be merchandise for sale? Yes. As a special promotion for BOW's 25th Anniversary year, we are offering an Army Bag and Military-style Cap for pre-purchase only to this year's participants! *Please note that these items are not available in the online shop, you can pre-order.
For other others, our new online BOW-NS shop can be found here:
https://bow-ns.entripyshops.com/