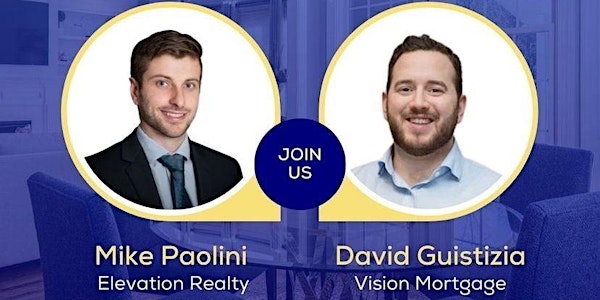 Beers for Buyers - Home Buying Seminar
Grab a beer & join David Giustizia & Mike Paolini for this 1hr Seminar that will set up the 1st time buyer for a successful home purchase!
About this event
From mortgage options, financing tips, & types of properties to market conditions, next steps, and mistakes to avoid....the home buying process can be overwhelming!
The key to any successful real estate transaction is partnering with the right people to ensure the process is as smooth as possible. That is why Sue Danychuk, David Giustizia (Mortgage Brokers) & Mike Paolini (Realtor) have teamed up to run a Home Buying Seminar for all those in Ontario looking to make the first step in their real estate journey.
They will go through all of the most common questions, steps, and tips to make you feel comfortable moving forward with the biggest transaction of your life. After the seminar they will continue to be there for all of your real estate needs, and offer 1on1 support in the coming weeks and months.
We are encouraging everyone to bring their beverage of choice to this virtual event, and will be providing a $50 giftcard to a randomly selected attendee for the brewery or winery of their choice!
The zoom link will be sent prior to the seminar and we can't wait to see you!
Mike, Dave, & Sue