Event Information
Refund policy
Contact the organizer to request a refund.
Eventbrite's fee is nonrefundable.
Sinfonia Toronto performs Mozart's last string quartet - Jarred Dunn in Beethoven's brilliant Piano Concerto #2. Nurhan Arman conducts.
About this event
Livestream on Friday, November 12, 8 pm - accessible until December 11
BEETHOVEN & MOZART
SINFONIA TORONTO / NURHAN ARMAN Conductor
JARRED DUNN Pianist
Program
BEETHOVEN Piano Concerto No. 2 chamber version
LARYSA KUZMENKO A Prayer
MOZART String Quartet No. 23 K 590 chamber orchestra version
About the music
Click here to watch Nurhan Arman's program commentary
Piano Concerto No. 2 in B flat Major by Ludwig van Beethoven (1770-1827)
Chamber version by Vinzenz Lachner (1811-1893)
Beethoven worked on what we now call his Piano Concerto No. 2 on and off in his early 20's, from the early 1790's to 1795. He played its premiere in March 1795 at a charity concert in Vienna's Burgtheater, a benefit for the Vienna Composers Society fund to assist musicians' widows and orphans. It should properly have come down through history as his Concerto No. 1. He did not start writing the concerto now known as No. 1 until 1795, and it was not premiered until that December. But these two concertos were issued by different publishers, with different timelines for revision and engraving. The C-major concerto composed in 1795 was issued in March 1801, and the B-flat-major concerto not until December, resulting in the reversal of numbering vs their actual composition.
Though written first, this evening's concerto nonetheless reveals many of the adventurous characteristics of Beethoven's mature works, included within but already transforming a generally classical form. Beethoven had met Mozart during a trip to Vienna in 1787 and may even have taken a few piano lessons from him. He was familiar with many of Mozart's concertos. His orchestration for the B-flat Concerto is the same as several of Mozart's late piano concertos, and this concerto follows Mozart's typical structure: a sonata-form first movement with an orchestral exposition, a slow and lyrical second movement, and a third-movement rondo with varied episodes alternated with reprises of the main theme.
Within this typical Classical format Beethoven was already moving towards the more dramatic, emotional Romantic era. In the opening Allegro con brio, themes of very different character are abruptly juxtaposed, as well as rapid dynamic shifts. Beethoven's later harmonic innovations are foreshadowed by frequent arcs in and out of minor and a surprising passage in D-flat major in the orchestral exposition.
In the slow movement Beethoven created increasingly embroidered versions of the melody, as many Classical composers would have done. But before the end of the movement we encounter another departure from tradition: after leading up to the piano solo cadenza with a customary harmonic sequence, Beethoven subverted expectations with a beautifully simple solo piano section instead of the usual showy technical display.
Beethoven apparently composed the ebullient Rondo just days before the premiere, writing an infectious theme with catchy "short-fast" rhythms. The Rondo theme appears four times in alternation with interludes contrasting interludes.
Prayer for Strings by Larysa Kuzmenko (born 1956)
This piece was inspired by the memory of the composer's father after he passed away. The essentially tonal piece is melodic and has a liturgical quality. The Prayer is set in a lyrical one-movement form. After a brief introduction the violins enter with a song-like expressive melody. The second contrasting theme is presented by the lower strings. A development of these materials builds to a climax after which the opening theme is recalled. The Prayer for Strings ends in a peaceful manner.
String Quartet No. 23 in F Major by Wolfgang Amadeus Mozart (1756-1791)
Adapted for chamber orchestra by Nurhan Arman
Mozart wrote twenty-three quartets during his all too brief life; the Quartet in F Major, K 590 was his last. Mozart's early works reflect Haydn's influence, particularly his early quartets; after studying Haydn's quartets, Mozart dedicated an early set of six to the older composer, and kept Haydn's models in mind even as he expanded quartets' range of expression later in his own career. By 1789 when he wrote this quartet, Mozart was himself also a well-known composer, able to secure noble patronage at least for specific compositions, even though he never succeeded in obtaining a permanent court appointment like Haydn, missing the goal his father had so energetically sought for him.
The Quartet in F Major is the third of Mozart's "Prussian" quartets, commissioned by Friedrich Wilhelm II, King of Prussia, to play with his court musicians for his own enjoyment. To please his royal patron Mozart gave the cello part a more prominent role than typical of Classical quartets. The challenges in some of the solo passages indicate that the King must have been a good cellist.
This quartet sits at the pinnacle of Classical form. It follows the structure established by Haydn, four movements in contrasting tempos. The first is in sonata form, the usual three-part structure that contrasts two different themes. The second movement consists of variations on a simple rhythm that opens the movement. The third movement is a standard minuet and trio, and the finale is in rondo form, with the customary returns to a theme that functions like the refrain in a song.
The structure is Classical, but within it breathes the increased expressive content with which Mozart enriched his mature quartets. In this case the content is cheerful, with teasing dialogues and sudden, witty pauses in the music, in spite of the fact that Mozart was enduring a period of worry and financial hardship. The King paid Mozart less than he had hoped for, and he also received only a low fee for publication of the three-quartet set. He wrote to a friend, "Now I am forced to give away my quartets, that laborious work, for a trifling sum just in order to get my hands on some money." The set was published soon after his death in 1791.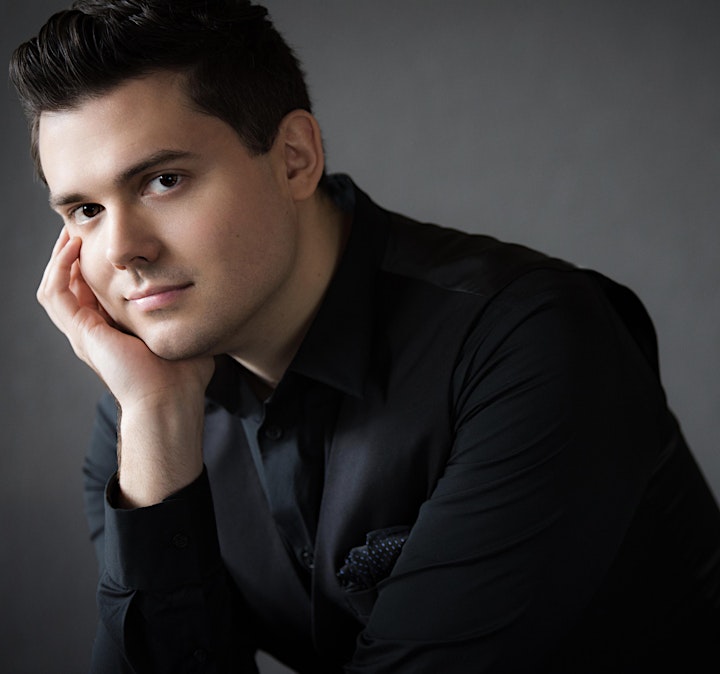 Biographies
Yamaha Artist Jarred Dunn has been described by critics as "a piano sound-colour magician" (Muzikos Barai, Vilnius), "evocative and mystical" (New York Classical Music), "technically perfect" by Belarusian First Radio, and "a virtuoso with the most exquisite touch" (Freethought Today, Madison). Mr. Dunn is featured on the 2018 CBC Top 30 Under 30: Hot Canadian Classical Musicians (CBC) and in 2019 he hosted CBC's This is My Music.
Mr. Dunn is the First Prize and Concerto Award winner of the 2018 Lithuanian International Chopin Competition (Vilnius), leading to his premiere with the Lithuanian Chamber Symphony in November 2018 and a finalist/prizewinner in the 1st Jan Hofmann International Competition in Kraków. His first recording, Chopin and Debussy, was produced by Dan Barker (Freedom From Religion Foundation) and recorded by Audio for the Arts (Madison, WI). He has been heard on the CBC, WQXR New York, Belarus First Radio Minsk, and Freethought Radio-Television in Madison (WI).
Mr. Dunn has performed worldwide as a recitalist, chamber musician, and soloist with orchestras, and his career has included invitations to perform in Poland, Hungary, Belarus, Slovakia, Germany, Spain, Portugal, France, Malta,The Czech Republic, England, United States, Canada, China, and Australia.
In his repertoire are over thirty concertos, representing his interest in this genre of performing. He has appeared as a concerto soloist with the Torun (Poland), Sinfonia Toronto, Vilnius Chamber Symphony (Lithuania), Eurasian Chamber (Berlin), Budapest Chamber (Hungary), and State Radio and Television Minsk (Belarus) Orchestras.
Jarred Dunn is a double-graduate of the University of Toronto (B.M., Piano; B.Ed.) and took professional studies at The Juilliard School with Jacob Lateiner and Yoheved Kaplinsky. While in New York, he became one of the only members of his generation to study with Dorothy Taubman. Mr. Dunn completed his Master of Music degree and Post-Graduate Diploma (with Distinction) in piano at the Karol Szymanowski Academy of Music in Katowice, Poland, where he was a student of Anna Górecka (daughter of composer H. M. Górecki), and pursued an Artist Diploma with Katarzyna Popowa-Zydroń at the Feliks Nowowiejski Academy of Music in Bydgoszcz. He also participated in workshops with Maria João-Pires in Portugal, at the Granja de Belgais, about which the CBC published Five Things I Learned from Maria João-Pires.
Sinfonia Toronto now in its 23rd season, has toured twice in Europe, in the US, South America and China, receiving glowing reviews. It has released four CD's, including a JUNO Award winner, and performs in many Ontario cities. Its extensive repertoire includes all the major string orchestra works of the 18th through 21st centuries, and it has premiered many new works. Under the baton of Nurhan Arman the orchestra's performances present outstanding international guest artists and prominent Canadian musicians.
Maestro Nurhan Arman has conducted throughout Europe, Asia, South America, Canada and the US, returning regularly to many orchestras in Europe. Among the orchestras Maestro Arman has conducted are the Moscow Philharmonic, Deutsches Kammerorchester Frankfurt, Filarmonica Italiana, St. Petersburg State Hermitage Orchestra, Orchestre Regional d'Ile de France, Hungarian Symphony, Arpeggione Kammerorchester, Milano Classica and Belgrade Philharmonic.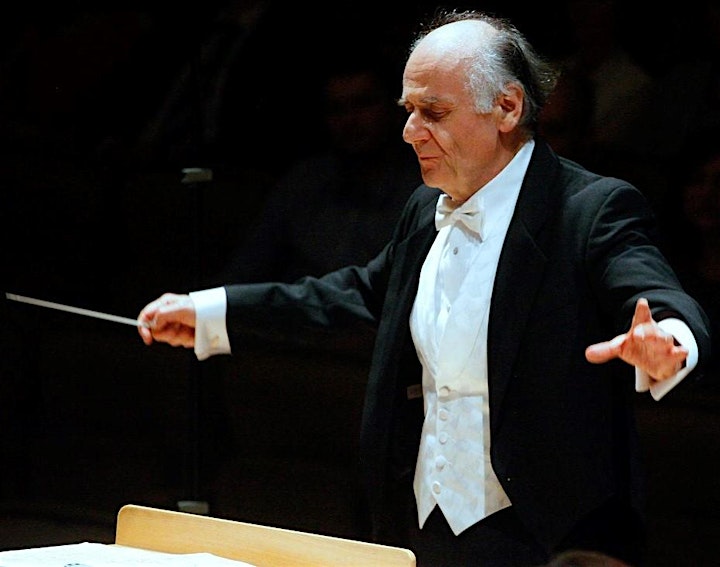 Date and time
Location
Refund policy
Contact the organizer to request a refund.
Eventbrite's fee is nonrefundable.
Organizer of BEETHOVEN & MOZART - Virtual Concert