Description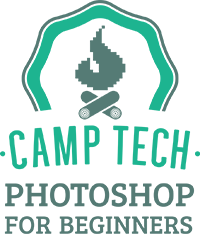 On May 30, join us for a hands-on Beginner level workshop on using the industry leading design and imaging software - Adobe Photoshop. No previous Photoshop experience required. Adobe Photoshop can be used to edit and enhance personal photos, or images you plan on using for your website or marketing campaigns.
*** For those who take this Beginner level workshop, or are already experienced enough using the software, we are also offering the next level of Intermediate Adobe Photoshop instruction the next day on May 31. Click here here to find out more.
Please read on for more details.
---


"Photoshop for Beginners" – presented by Camp Tech
Tuesday, May 30, 1:00 PM-5:45 PM (doors open at 12:30 PM, complimentary meal included at midway break)
Do you wish your images looked more professional? Adobe Photoshop can be a bit intimidating for a beginner, but it doesn't have to be. In this workshop, Adobe Certified Expert Paul Kelly will show how easy it can be to touch up your photos, integrate text, make a photo collage, add cool effects, and optimize your images for online use. You'll learn tricks and techniques for creating background images from scratch that can be used on your Facebook and Twitter home pages.
NOTE: Laptop computers are required for this class. This workshop is for beginners. No previous Photoshop experience is necessary. You should be familiar with basic tasks on your laptop (how to open, save and organize your files).
NOTE: You must bring your own laptop (Mac or PC are fine) and have Adobe Photoshop installed on it beforehand (Photoshop CS4 or later preferred). You can get a 7-day free trial version on Adobe's website - try this link: http://www.adobe.com/ca/products/photoshop.html . Bringing an actual mouse is also recommended.
Agenda:
12:30 AM: Check in
1:00 AM: Start / Introduction
Orientation (Workspace, Viewing and Navigation)
Core Concepts (File Size and Resolution, Color Modes)
3:00 PM - 3:45 PM: Complimentary Meal Break
Adjusting / Retouching (Crop and Straighten, Tonal and Color Adjustments, Retouching Tools)
Combining Images (Selection Tools, Composite Images, Transformations)
5:45 PM: Completion


---


About Our Speaker: Paul Kelly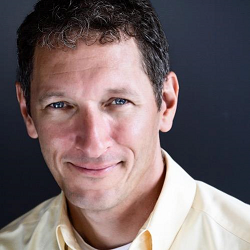 Starting out in traditional film and photography, Paul has been teaching for over 20 years and has been an Adobe Certified Expert in Photoshop, Illustrator and InDesign since 2004. When not training, Paul stays actively involved in layout, design and production, freelancing in a wide range of settings, keeping up to date with the way these programs are being used in the industry today.
---
Please note that this session is limited to 26 attendees.
For more information contact Angelo Pacione, ICT Sector Lead at 705-942-7927 ext. 3148 or apacione@ssmic.com.
---
Proudly Supported by: