Introduction to Country Swing This class is designed for those who have limited to no experience with country swing and want to learn!
About this event
Introduction to Country Swing
This class is designed for those who have limited to no experience with country swing or any background in dance. We start with the very basic movements of country swing in order to instill great technique that will allow for an easy transition to more difficult progressions and complicated classes.
Every lesson promotes a fun and inviting atmosphere for all, while also maintaining safety as a key factor when learning.
You will leave this course knowing the basics of country swing and equipped with the confidence to show off in any setting.
Schedule for this class
This is a 4-week program, with classes running from 4:00 pm - 5:00 pm, every Sunday:
Sunday, May 29, 2022
Sunday, June 5, 2022
Sunday, June 12, 2022
Sunday, June 19, 2022
We ask our participants to fill out a waiver ahead of time. This only needs to be done once per person!
COVID-19 Update
To enter spaces like ours, which are participating in the Alberta Restrictions Exemption Program, people ages 12 and older must be fully vaccinated (at least 14 days from second dose of a 2 dose vaccine) OR have proof of a negative COVID test result within 72 hours. As of November 15, 2021 Alberta's vaccine record with QR code (paper or digital) is now the only valid Alberta-issued proof of vaccination allowed to be accepted by operators participating in the restrictions exemption program. To obtain your Alberta QR code record. please visit https://covidrecords.alberta.ca/home . If you have any questions, feel free to contact us at any time!
The current City of Calgary and Alberta do not require students to wear a mask while dancing. However, it is up to each individual if they would like to wear a mask or not. We also suggest you bring your own water bottles as we are not currently able to provide access to a water fountain. We have hand sanitizer available at the studio and you can wash your hands at any time as well! Please follow this link to view our full Health and Safety policy:
COVID-19 Health and Safety Policy
We also ask that you sign your waiver ahead of time. This only needs to be done once!
Thank you for your support! 
FAQs
Where are you located and what are my parking options?
We are located in the Manchester Business Centre just off of 42nd Avenue SE. We are in the same building as a WALDO Distributions, just around the backside of the building. The building center is just down the hill from the Coco Brooks (off Blackfoot). It's hard to see us from the street, so just drive into the parking lot and keep driving around the building until you see our sign! If you get lost please call us at 403-969-1918.
What can I bring into the event? What should I wear?
Feel free to wear athletic clothing or anything that you feel comfortable in. Please bring clean, non-marking, indoor shoes or you can wear socks as well! We also recommend bringing water as these classes have a lot of movement! For any other questions regarding what to bring please contact us at info@outlawdance.com.
How can I contact the organizer with any questions?
You can contact Outlaw Country via text or phone at 403-969-1918, by emailing us at info@outlawdance.com, or through our Facebook page under Outlaw Country Ltd. We want you to be as prepared as possible and love answering your questions! 
Note: Full refunds will not be given after the start date. Due to the uncertainty of COVID-19 and the possibility of no longer offering in-person classes, students will be refunded for the amount of class time that is remaining in their session minus a 30% administration fee. If the classes are canceled due to COVID regulations after week 3 (week 4 and 5 remaining), we will conduct classes over Zoom. By purchasing these tickets you agree to our refund policy listed above.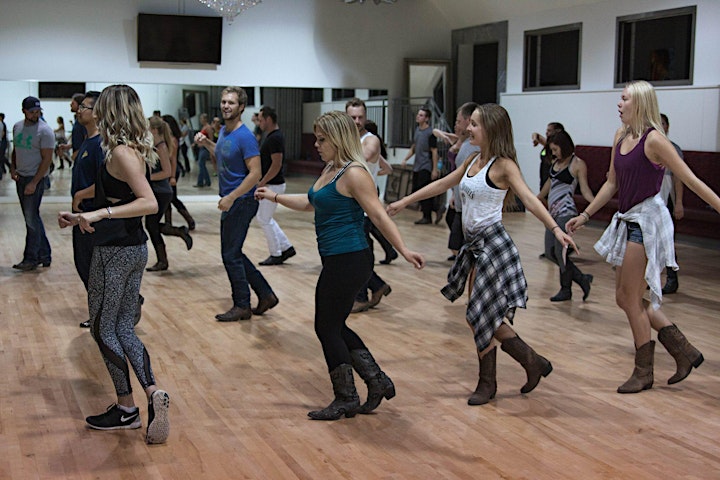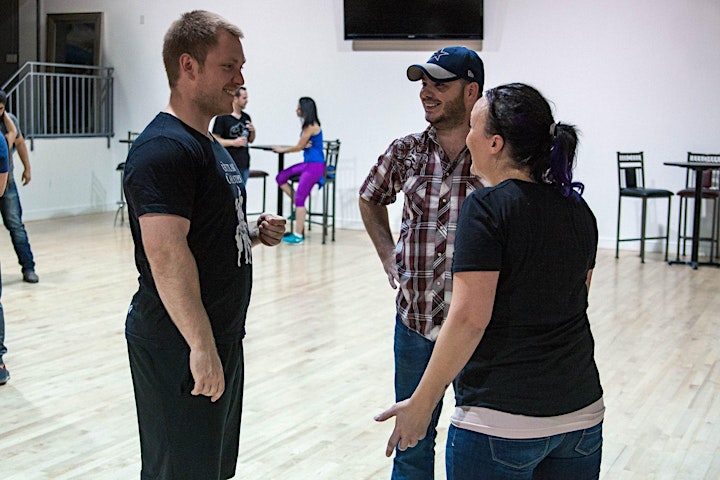 Organizer of Beginner Country Swing 4:00-5:00 PM - Sunday, May 29
Outlaw Country is the only company in Calgary that has experienced and talented instructors able to teach modern country swing, line dancing and aerial menavers all in one place!  You can come with a partner or by yourself, we accomodate everyone.  Learn how to dance like a pro so you can show off over the weekend, for your first dance as a married couple, or impress your coworkers during the legendary Calgary Stampede!  We incorporate all skill levels into each category of dancing to promote a positive and inviting learning environment.