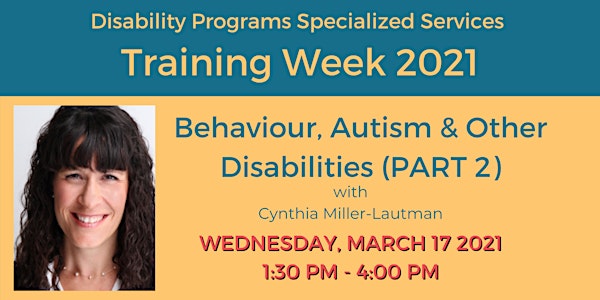 Behaviour and Other Disabilities PART 2
Behaviour & Other Disabilities PART 2
About this event
* ALL DAY TRAINING*
Only those that participated in PART 1 in the morning , should be taking PART 2 in the afternoon. When you participate all day, a certificate will be sent to you!
This presentation is geared towards providing strategies that will help in a variety of settings. Using the tools presented will help individuals with behaviour challenges be more ready to learn, enhance their quality of life and positively impact the community and family around them
Check out our website for more information.