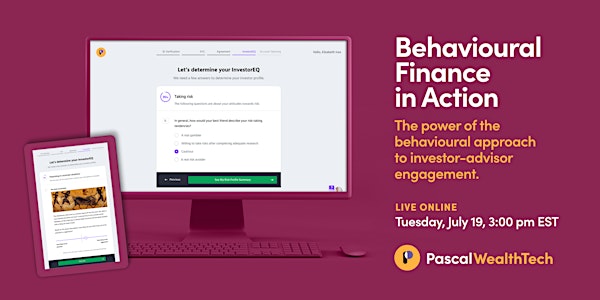 Behavioural Finance in Action
The power of the behavioural approach to investor-advisor engagement.
About this event
Led by Mark Doyle, CFA, Executive Vice President Client Experience and InvestorEQ Leader at Pascal WealthTech, this session is an introduction to behavioural finance in the advisor practice, and the compelling case for financial advisors to better understand how clients think and make financial decisions.
Human beings do not always think and behave rationally. We act on impulse and on emotion, often subconsciously. Mark will explore fundamental behavioural concepts including biases and behaviours that can also impact the investor appetite for risk and how advisors can manage these relationships to achieve more optimal results for their clients.