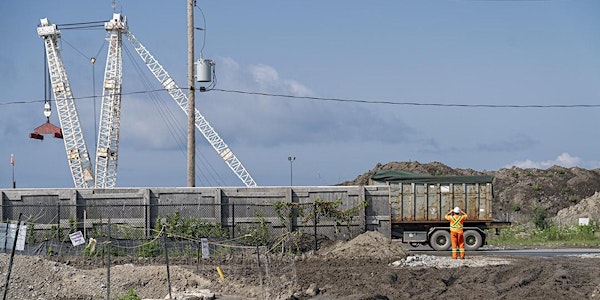 Behind the Fences: Live Virtual Tour, the Port Lands Flood Protection Site
As part of Doors Open, we're hosting a live virtual tour of the construction site!
About this event
Explore the future river valley, see how we've started to build up the banks of the river, and check out soon-to-be-familiar landmarks like the new bridges and Fire Hall 30. The tour will use live footage from our on-site cameras, giving you a real-time peek behind the fences.