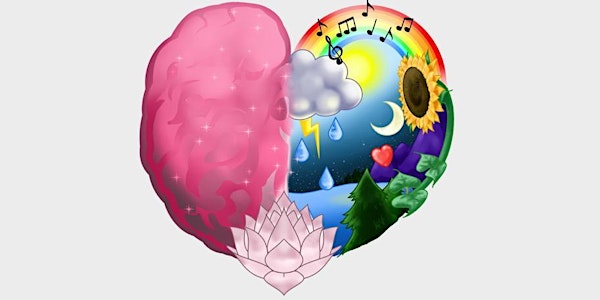 BEING MIND-FULL - WELLNESS FOR PEOPLE WITH RARE DISEASES
Rare Disease Network of Alberta (rDNA) is a non-profit corporation that was formed in 2018 to help people understand about rare diseases.
About this event
BEING MIND-FULL - WELLNESS FOR PEOPLE WITH RARE DISEASES
Looking forward to seeing you there!
WE WELCOME EVERYONE TO JOIN US ONLINE TO DISCUSS MENTAL HEALTH AWARENESS DURING THE COVID-19 PANDEMIC
PROGRAMME
12:00 – 12:10 INTRODUCTION
DR. ANEAL KHAN, MSC, MD, FRCPC, FCCMG, PROFESSOR OF MEDICAL GENETICS AND PEDIATRICS, UNIVERSITY OF CALGARY CUMMING SCHOOL OF MEDICINE
12:10 – 12:40 HOW TO PROTECT YOUR MENTAL HEALTH WHEN LIVING WITH A RARE DISEASE IN A PANDEMIC
DR. JEHANNINE C. AUSTIN, PHD, FCAHS, CGC, PROFESSOR AND CANADA RESEARCH CHAIR, UBC DEPARTMENTS OF PSYCHIATRY AND MEDICAL GENETICS, EXECUTIVE DIRECTOR BC MENTAL HEALTH AND SUBSTANCE USE SERVICES RESEARCH INSTITUTE
12:40 – 12:50 QUESTIONS
12:50 – 13:00 BREAK
13:00 – 13:20 VALUE-U THROUGH YOUR JOURNEY BUILDING RESILIENCE
DR. APRIL ELLIOTT, M.D. FRCP(C), FSAHM, CEC, PAEDIATRICIAN, CHIEF OF ADOLESCENT MEDICINE AT ALBERTA CHILDREN'S HOSPITAL, MOTIVATIONAL SPEAKER AND EXECUTIVE COACH
13:20 – 13:50 BEING RESOURCE-FULL
DEBORAH WALCHUK, B.ED., M.A., R.PSYCH., CLINICAL CONSULTANT, HEALTHY MINDS HEALTHY CHILDREN OUTREACH SERVICES
13:50 – 14:00 BREAK
14:00 – 14:20 FAMILIES: HISTORY IN THE MAKING
HEATHER BARNES, MSC, CGC, GENETIC COUNSELLOR
14:20 – 14:40 F WORDS THAT DON'T FILL YOUR SWEAR JAR
RACHEL MARTENS, RESEARCH ENGAGEMENT STRATEGIST, FAMILY ENGAGEMENT IN RESEARCH COURSE, CANCHILD/ KIDS BRAIN HEALTH NETWORK
14:40 – 15:00 CALMING EXERCISE
LIETTE WILSON, B.A., CERTIFIED FITNESS INSTRUCTOR
Looking forward to seeing you there!