Description
Inspired by Jame O'Barr's riveting and legendary comic, the film (and soundtrack) that spawned a million '90s goths turns 25 this year. So join us on Devil's Night for a FREE screening of The Crow, sponsored by Bellwoods Barbers.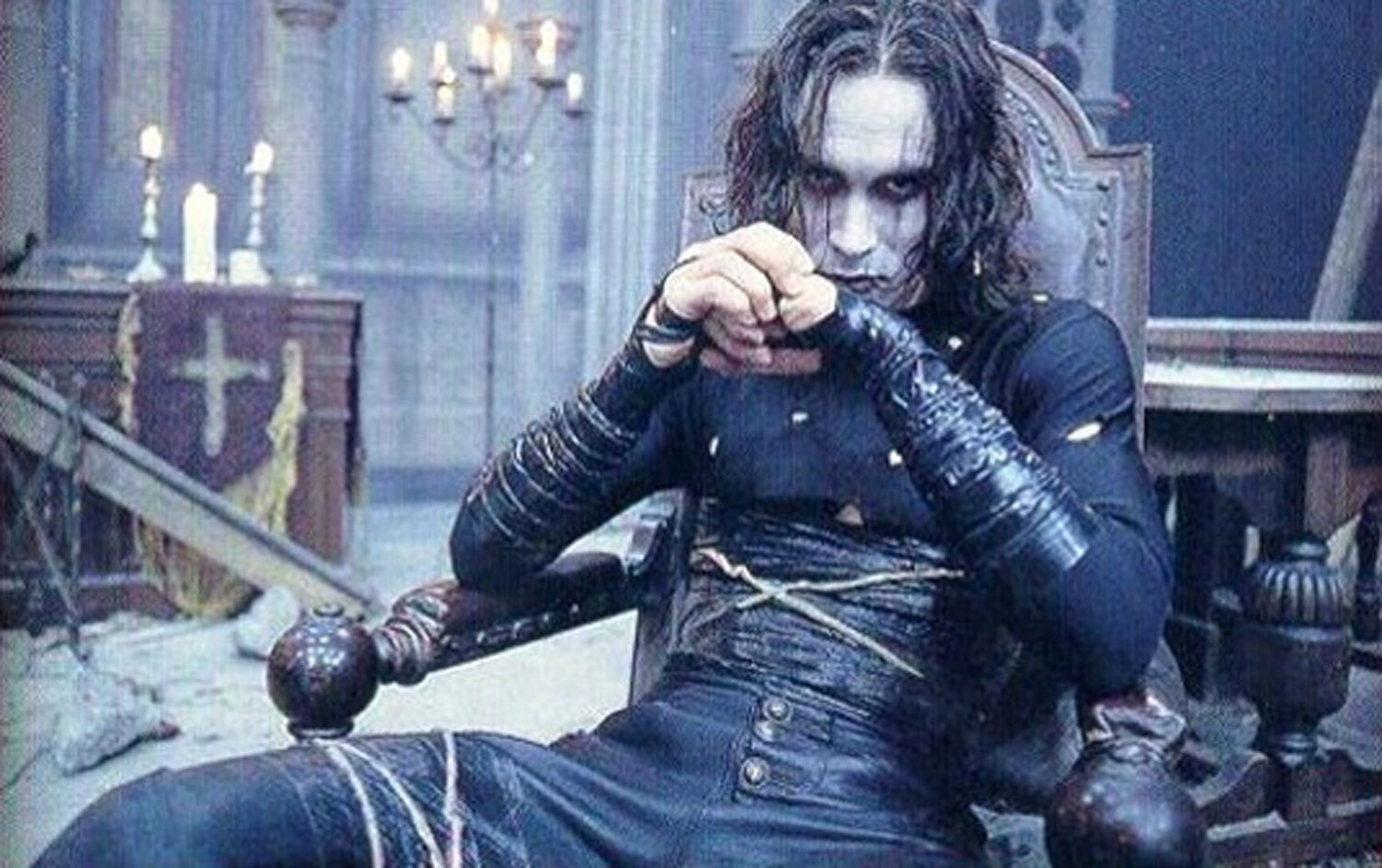 THE CROW
USA 1994 102min. R
Directed by Alex Proyas
Starring Brandon Lee, Michael Wincott, Rochelle Davis
Based on the graphic novel by James O'Barr, this fantasy follows Eric Draven (Brandon Lee), a rock musician who is murdered along with his fiancée, Shelly (Sofia Shinas), by a group of marauding thugs who terrorize the decaying city in which they live. One year to the day after his death (which happens to be Devil's Night), a mystical crow appears at Eric's grave; Eric rises from the dead and, with the bird as his guide, goes on a mission to avenge himself against Top Dollar (Michael Wincott), the leader of the gang who killed him. Star Brandon Lee was killed while filming a scene in which he was shot with a shell from an improperly cleaned gun that was supposed to be loaded with blanks. Like his father, martial arts superstar Bruce Lee, Brandon was fated to enjoy his greatest popular success after his premature death.
Join us on Devil's Night for this anniversary screening, a pre-show jammed with tunes from one of the most incredible soundtracks of all time, and prizes courtesy of some super sponsors!
This screening is sponsored by Bellwoods Barbers, located at 202 Ossington, 2nd floor -- bellwoodsbarbers.ca
We will be fundraising at the door and concession stand for Binders OUT Canada, a not-for-profit, pay-what-you-can binders service operating out of Glad Day Bookshop.

Please note that since this Revue Film Society event is free, it is our policy to overbook to ensure capacity. We will begin releasing unclaimed seats to the rush line 5 minutes before the start of the event. In case of a full house, your reservation may not guarantee admission. Please note that only 2 tickets can be reserved per order. We recommend you arrive early! :)