BEMC prepares internationally trained media, marketing, and communications professionals to find a meaningful career in Ontario, Canada
About this event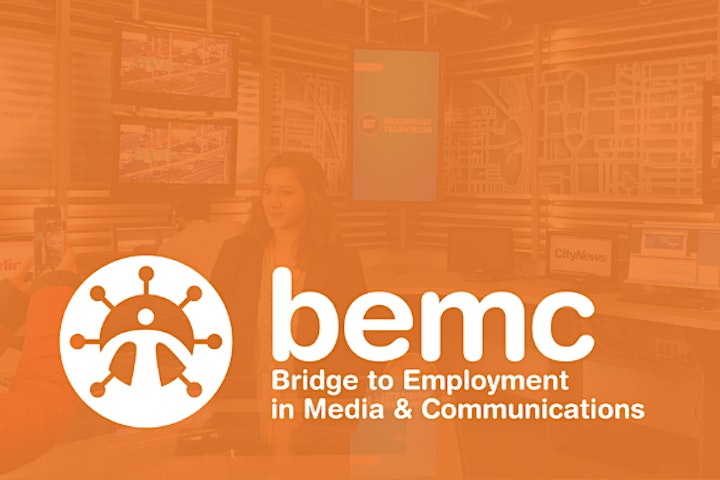 Bridge to Employment in Media and Communications (BEMC) prepares internationally trained media, marketing, and communications professionals to find a meaningful career in Ontario in the fields of broadcast media, videography, digital marketing, social media marketing, communications, PR and journalism and professional writing.
Learn how BEMC can help you:
Get an in-depth understanding of media and communications landscape, practices, and career opportunities in Ontario
Improve the mastery of professional communication skills
Obtain a greater capacity to work within the Canadian multicultural environment
Benefit from getting employment guidance and support
Get valuable personal and professional networks
Get guidance on personal rebranding
Join this info session to learn BEMC program details:
Eligibility requirements
Program components
How to apply
This information session will be facilitated via zoom video conferencing, and there will be plenty of time to ask questions.
BEMC is an Ontario Bridge Training Program (OBTP) funded by Employment Ontario and delivered by MNLCT. There are two cohorts each year (in Fall and Winter/Spring).