Description
2nd annual conference, Best Practices in Post-Trauma Community Re-Integration @ St. Elias Centre, November 24, 2017
Join us for this year's conference on
Trauma and Stress.
We will bring together experts in our community to present best practices related to trauma and stress. This conference will help you support patients dealing with mental health issues, including mood and anxiety disorders, post-traumatic stress disorder, suicide risk and building our patients' resilience as priority topics.
You will hear from passionate health care leaders and participate in reflective discussions. You will connect with hospital and community providers and meet like-minded people. This conference will help create friendship, understanding and trust that will benefit providers and our patients. Our goal is excellence in trauma rehabilitation, from hospital to home.
Who should attend:
Hospital staff, hospital discharge teams, inpatient and outpatient rehabilitation professionals and allied health professionals

Psychologists, neuropsychologists, physiotherapists, occupational therapists, nurses, vocational specialists, rehabilitation assistants/PTA/OTA, speech language pathologists and other community providers

Family Physicians, Neurologists, Surgical and Rehabilitation Physicians and Psychiatrists

Lawyers
---
Promotional video from 2016 conference can be viewed at:
https://youtu.be/9Fn6FVgGGa4
---


2017 PROGRAM SCHEDULE
08:00 - 08:30 Registration and Visit Exhibits
---
08:30 - 08:45 Welcome
Matilda Amos, BSc., MSc (OT), OT Reg. (Ont.), FunctionAbility Rehabilitation Service
Dr. Vikas Dhawan, Founder & Chiropractor, DC, Apollo Physical Therapy Centres
---
08:45 - 09:45 KEYNOTE ADDRESS
Post Traumatic Stress Disorder: Can Science Beat the Tragedy of Trauma?
Dr. Alex Neumeister, Director, Stress and Trauma Research Unit, The Royal's Institute of Mental Health Research (IMHR)
Posttraumatic stress disorder (PTSD) is a major public health concern. According to population-based studies the lifetime prevalence of PTSD ranges from 6.4% to 7.8%. The majority of individuals with PTSD either receive no or poor treatment. Thus, there is a clear and imperative need to develop novel and improved therapies for PTSD. PTSD is also associated with family, social, and occupational dysfunction, as the core symptoms of re-experiencing, avoidance/numbing, and hyperarousal, as well as commonly comorbid psychiatric and medical conditions, are often highly distressing and disruptive, and deleteriously affect functioning and quality of life.
This presentation will provide insight into the hetergeneous symptom presentation of PTSD, its neurobiological correlates and novel ways to generate the next generation of PTSD treatments which focus on mechanism-based discovery and development, capitalizing on a burgeoning understanding of neurobiological processes that underlie component etiologic aspects of the PTSD phenotype.
---
09:45 - 10:15 Wellness Break and Visit Exhibits
---
10:15 - 11:00 Post Traumatic Stress Disorder - PTSD Diagnosis, Psychological Treatment, and Complicating Factors
Dr. Maureen M. O'Connell, Ph.D., C.Psych., Clinical and Rehabilitation Psychologist, The Ottawa Psychology Group
Dr. Andrew Payne, Ph.D., C.Psych., Clinical Psychologist, The Ottawa Psychology Group
Posttraumatic stress disorder (PTSD) is a distressing and impairing condition that requires expertly-provided treatment to enable successful recovery. Psychological treatment of PTSD and related comorbid conditions is generally effective at reducing symptoms and improving functioning of individuals exposed to a variety of traumas.
In this presentation, you will learn:
1) How a psychologist assesses and diagnoses PTSD and signs that a person may need to be referred to a psychologist;
2) Evidence-based psychological treatments for PTSD;
3) Complicating factors in the treatment of trauma-exposed individuals.
---
11:00 - 11:45 Working with a Jury: Proving Psychological Injuries After an Accident
Joseph Y. Obagi, Partner, Connolly Obagi LLP
Lessons learned from the 2017 rulings and jury verdict in Nemchin v. Green.
In this presentation, you will learn:
1) Juries can and do accept that invisible injuries such as PTSD are real and can have a severe impact on a person's ability to secure gainful employment and enjoy the usual amenities of life.
2) The scope and admissibility of a treating expert's opinions in Court. What you need to know if you are being called upon to give evidence in a court of law.
3) The scope and admissibility of surveillance evidence in mental health cases, including PTSD.
---
11:45 - 12:45 Networking Lunch and Visit Exhibits
---
12:45 - 13:30 Innovative Progressive Trauma Interventions for Training the Brain
Dr. Jocelyn Faubert, Ph.D., Psychophysicist and Full Professor, Université de Montréal, Optometry Department
Professor Faubert will introduce the NeuroTracker, a new approach for visual rehabilitation. Perceptual-cognitive capacities are challenged by neurobiological alterations such as concussions. The research to date with the NeuroTracker demonstrates that it is extremely sensitive to functional brain changes and recovery due to brain damage.
In this presentation, he will:
1. Explain the principles;
2. Review the relevant studies done in different populations with the NeuroTracker approach;
3. Gives examples of how it is actually implemented in clinics;
4. Discuss potential future avenues for enhancing brain function and rehabilitation.
---
13:30 - 14:30 Best Practice in the Treatment of Complex Mental Health Clients: Strategies for Building Connection, Fostering Relationships, and Promoting Resilience Towards a Positive Recovery
Shanesya Kean, MSW, RSW - Social Worker and Case Manager, FunctionAbility Rehabilitation Services
Veronica Takes, OT Reg. (Ont.) - Occupational Therapist, and Manager of Clinical Services and Education, FunctionAbility Rehabilitation Service
This best practice presentation outlines the complexities of mental health issues that can arise. Through a trauma-informed lens and using relevant research, you will learn how to better address the needs of this population. You will gain practical tools and strategies to foster connections, and promote resilience in your clients who are at different stages of change and recovery. Building protective factors and fostering an internal locus of control is critical in the mental health population.
In this presentation we will explore:
1) What is considered complex mental health and how it relates to trauma;
2) Strategies for building empathy and genuine connections with clients as a foundation for change that includes working with resistance;
3) The importance of resilience and strength-based approaches and ways we can foster resilience in our clients and ourselves.
---
14:30 - 14:45 Break and Visit Exhibits
---
14:45 - 15:45 Expert Panel Discussion - Catastrophic Designation for Clients with Mental Behavioural Issues - Navigating the New SABS Definitions
Moderator: Frank McNally, Partner, McNally Gervan LLP
Panelists:
Dr. Tammie Ricci, Psychologist, Ricci and Associates Psychological Corporation
Phyllis Bergmans, Executive Director, Kompass Claims Management Group
Éliane Lachaîne, Burn Tucker Lachaîne LLP
---
15:45 - 16:00 Closing Remarks
Dr. Richard Nahas, MD, CCFP, DAAPM, ABIHM, Director, The Seekers Centre, Assistant Professor, Dept of Family Medicine, University of Ottawa
---
16:00 - 17:00 Networking Reception and Visit the Exhibits
---
EXHIBITORS
We are very grateful for the support of our exhibitors and we look forward to seeing them at the conference:
Apollo Physical Therapy Centres - www.apolloptc.ca
Back on Track Physiotherapy and Health Centres - backontrackphysio.com
Bergeron Clifford LLP - www.bergeronclifford.com
Brain Injury Association of the Ottawa Valley - www.biaov.org
Brain Injury Canada - www.braininjurycanada.ca
Bytowne Homecare Services - www.bytownehomecare.com
Charlene Kennedy Nutrition - www.goodfoodadvice.ca
Champlain Local Health Integration Network (LHIN) - www.champlainlhin.on.ca
David Hollingsworth Professional Corporation - www.ottawainjury.ca
FunctionAbility Rehabilitation Services - www.function-ability.com
McNally Gervan Lawyers - www.ottawa-attorneys.ca
Modern OT - www.modernOT.ca
Next Step Transitions - www.thenextstep.ca
Opticalm Visual Stress Solutions - www.opticalm.ca
QUALICARE Family Home Care - www.qualicareottawa.com
Retire-At-Home Services - www.retireathomeottawa.com
Seekers Centre - www.seekerscentre.com
Spark Inc - www.sparklifecare.ca
Sunshine Coast Health Centre - www.sunshinecoasthealthcentre.ca
Vista Centre Brain Injury Services - www.vistacentre.ca
Visavie - Visavie.com
---
EXHIBIT OPPORTUNITIES AND
CONFERENCE AND REGISTRATION INQUIRIES
Please contact:
Liette Philippe, Conference Manager
Tel: 613-825-3587; Email: liette@liettep.com
---


SPEAKER PROFILE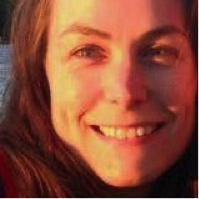 Matilda Amos, BSc., MSc. (OT), OT Reg. (Ont.)

Regional Clinical Director, Function Ability
Matilda has been working in community-based rehabilitation for over 15 years. Following her graduation from her clinical masters degree, she undertook extensive continuing education in the areas of child cognitive rehabilitation, and adult neuro and psychosocial rehabilitation. She has a rich research background including the development of a performance based training program for rehabilitation assistants at the Chedoke Acquired Brain Injury Program in Hamilton. She has also lectured at Humber College, and facilitated SocialAbility Group (social group for clients with traumatic brain injury - TBI) as well as neurology problem based learning labs at McMaster University. Her past clinical experience has been in as a treating occupational therapist providing in home treatment to increase functional independence for adults and children with varying neurological disorders, orthopaedic injuries, chronic pain, psychological disorders, and other injuries suffered through trauma. She has also been involved in medical legal assessment, future cost of care/life care planning, and acted as case manager. Both as an OT and case manager she has provided leadership to multi-disciplinary teams of professionals and worked collaboratively with individuals and families. She has been involved in service coordination from an early stage in inpatient hospital, to rehab and finally community-based settings - acting as a creative team leader, a supportive liaison between clients and their rehabilitation, medical and community providers. Since 2010, Matilda has been Regional Clinical Director of FunctionAbility in Ottawa. She is passionate about collaborative health care, community rehabilitation and mentoring innovative therapists to reach their full potential.
---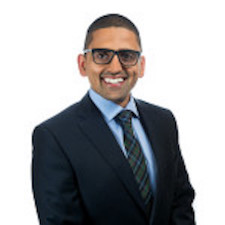 Dr. Vikas Dhawan
Founder & Chiropractor, DC
I graduated from New York Chiropractic College in 2002, and have since attained an even greater respect for the phenomenal healing powers of the human body. Through my 13 years in practice, I have had great success in treating patients suffering from injuries as a result of motor vehicle accidents, chronic or repetitive strain, sports, and postural imbalances, as well as headaches, and numbness & tingling in the extremities, using soft-tissue techniques in combination with the highly effective Pro-Adjustor technology.

I'm a health coach to my patients and a mentor to my team, with the goal of enabling them to live more fulfilling lives by breaking down their barriers to change and living life with positivity and purpose.

Through my own personal experiences, as well as those of my patients, I have come to firmly believe in a holistic healing approach and a wellness-based practice. True health involves optimal functioning on all levels: physical, emotional, mental and spiritual. My motto is: try new things, test your limits, and push yourself to always give your best to people. Be the best you can be. Be healthy and keep it that way!
---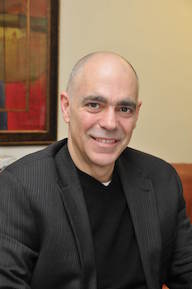 Dr. Jocelyn Faubert
Psychophysicist and Full Professor, Université de Montréal, Optometry Department
Jocelyn Faubert is a full professor and directeur adjoint (equivalent of vice dean) of research and graduate studies at the School of Optometry of Université de Montréal. He also holds the NSERC-Essilor Industrial Research Chair on Visual Function (since 2003). His research interests are diverse dealing from low- to high-level perceptual and cognitive processing, human performance, development, aging, optics and photonics spanning from a fundamental perspective to translational research. He has published over 160 research articles in peer-review outlets in numerous fields including experimental psychology (e.g. Psychological Science, Memory & Cognition, Frontiers of Psychology) sports science (e.g. Journal of Sports Psychology & Exercise, Journal of Clinical Sports Psychology) vision science (Journal of Vision, Vision Research, Perception and Psychophysics, Investigative Ophthalmology & Visual Science) neuroscience (e.g. Brain, Neuroimaging, Neuroscience, Journal of Cognitive Neuroscience, Cerebral Cortex) engineering (e.g. IEEE Transactions on Circuits and Systems, Journal of NeuroEngineering and Rehabilitation) optics-photonics (e.g. Optics Express, Journal of the Optical Society of America, Journal of Nanophotonics) rehabilitation (e.g. Journal of Neurotrauma, Brain Injury, Neurorehabilitation and Neural Repair) development (e.g. developmental psychopathology, Journal of Autism and Developmental Disorders) gerontology (e.g. Journal of Gerontology, Journal of the American Geriatrics Society) and general journals (e.g. Scientific Reports, PloS One). He has 19 distinct patents & patents pending spanning from biophotonics, brain imaging, optical designs, and behavioural procedural methods for which the great majority have been licensed or sold to companies such as Essilor, CogniSens and Annidis health. He was also a founder of two spinoff companies (Ophtalox and CogniSens) and recently a not for profit organization 'The CogniSens Applied Research Center' that is focussed on the translational research related to the use of the NeuroTracker System and other technologies originally developed in his laboratory. The NeuroTracker system is now deployed globally on all the main continents and has close to 400000 individuals users worldwide. In regards to performance, it is used in most of the major sports leagues such as the NHL (Hockey), NBA (Basketball), NFL (American football), EPL (Soccer), Top 14 (Rugby) and the most of the Special Forces in the US military such as the Navy Seals Special Operations. Universities and medical centers around the world now also use the NeuroTracker system for various purposes.
---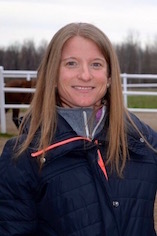 Shanesya Kean
Clinical Social Worker and Case Manager, Functionability Rehabilitation Services
Shanesya Kean is a Registered Social Worker. She holds a Master of Social Work from the University of Calgary. She also holds a Bachelor of Social Work from Lakehead University, and a Bachelor of Psychology and Criminology from the University of Windsor. Her continuing education and work experience has focused on the treatment and support of individuals who have experienced trauma, fostering resilience in clients, and use of clinical strategies and approaches for complex psychosocial concerns. She has years of experience providing therapeutic intervention to youth with history of trauma, and during times of crisis. Shanesya is currently a clinical social worker and case manager at FunctionAbility where she specializes in supporting clients with psychological and cognitive injuries, and providing intervention to assist families during times of adjustment and transition. Her role of case manager is specific to catastrophic injury and assisting her clients in navigation of the statutory accident benefits. Shanesya is passionate about finding what works for the client, fostering protective factors, and supporting recovery through a multi-disciplinary approach.
---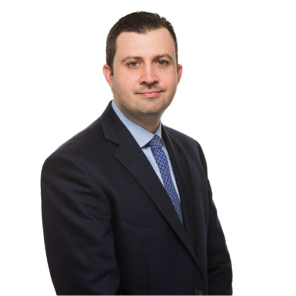 Frank McNally, Partner, McNally Gervan LLP
Frank has been practicing personal injury law for over twelve years and has devoted his practice to representing individuals who have been victims of serious personal injury accidents. As a founding partner of McNally Gervan, Frank is a passionate lawyer committed to protecting accident victims' rights and providing assertive legal services to his clients and their families. Frank has successfully represented clients in personal injury jury trials. He has also represented injured victims at the Ontario Superior Court of Justice, Ontario Court of Appeal, Financial Service Commission of Ontario and the Social Service Tribunal.
Frank has developed a comprehensive knowledge of insurance law and is committed to ensuring that his clients maximize their compensation and obtain the necessary rehabilitation they need to rebuild their lives.
He is also actively involved in the local community. He is Vice-President, Lawyer Referral Committee Chair and member of the Board of Directors for Reach Canada which offers pro bono legal services and legal education to people with disabilities. He also sits on the Board of Directors for Brain Injury Canada.
---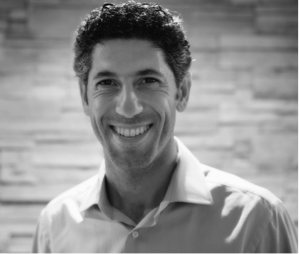 Dr. Richard Nahas
Director, The Seekers Centre, Assistant Professor, Dept of Family Medicine, University of Ottawa
Born and raised in Ottawa, Dr Nahas studied biochemistry at the University of Ottawa before attending the University of Toronto, where he obtained his medical degree in 1998. He spent four years as an ER physician, working in remote rural outposts and academic teaching hospitals across Canada, as well as on medical missions in the Middle East, Africa and Central America. Recognizing the potential of treating illness by helping the body heal itself, he has studied traditional healing systems, working with shamans, gurus, traditional doctors and healers from around the world. Dr Nahas has developed the Seekers Method, a treatment system that uses vibrational medicine to find and treat disturbances in the nervous system. He has launched an outcomes-based research project to measure its effectiveness and is teaching patients and providers to use it to make their treatment better.
---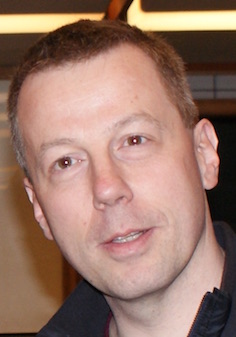 Dr. Alex Neumeister
Director, Stress and Trauma Research Unit, The Royal's Institute of Mental Health Research (IMHR)
Dr. Neumeister completed his medical school at the University of Vienna in Austria, where he did his residency training in Psychiatry and Neurology from 1991-1998 in the Department of Psychiatry. He was a research fellow at the National Institute of Mental Health (NIMH) from 1996-1997. After this fellowship, Dr. Neumeister returned to the University of Vienna, where he became Associate Professor in 1999, a position he held until he has moved back to Bethesda to join the Mood and Anxiety Disorders Program from March 2001 to June 2004. Thereafter he joined the Department of Psychiatry at Yale University School of Medicine until 2010 as Director of the Molecular Imaging Program of the Clinical Neurosciences Division of the National Center of PTSD (NCPTSD). In 2008 he was appointed Deputy Director of Research of the NCPTSD. From 2010-2011 he had a faculty appointment in the Department of Psychiatry at Mount Sinai School of Medicine and was the Director for Translational Research of the Mood and Anxiety Disorders Program. From 2011-2015 he worked at NYU School of Medicine, 2015 – 2016 at Mitsubishi Pharma Tanabe and 2016-January 2017 at Anavex Life Sciences.
Dr. Neumeister's research aims to better understanding of the environmental and genetic contributions to the etiology of stress related disorders with a focus on mood and anxiety disorders as well as addiction disorders. Functional brain imaging using positron emission tomography (PET) and magnetic resonance imaging (MRI) provide novel insight into brain mechanisms underlying these disorders. Dr. Neumeister studies brain mechanisms which contribute in an important manner to the function of brain regions which play a critical role in the development of alcohol dependence, PTSD and depression. His studies aim to provide a new understanding of the impact of stress on brain function, with the ultimate goal to stimulate a better means of prevention and treatment. His research has been published in the leading scientific journals of the field, and Dr. Neumeister was awarded national and international awards for his work.
---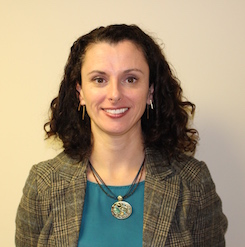 Dr. Maureen M. O'Connell
Clinical and Rehabilitation Psychologist, The Ottawa Psychology Group
Dr. Maureen O'Connell received a Ph.D. in Adult Clinical Psychology from Southern Illinois University at Carbondale in Carbondale, Illinois, U.S.A, a program accredited by the American Psychological Association (APA). Her dissertation and other graduate research was in the areas of trauma, personality, adversarial growth, posttraumatic stress disorder (PTSD), and factors related to different outcomes following trauma exposure. She has training in assessment, treatment, and consultation with adult and senior populations of individuals, couples, and families. She has worked in a variety of clinical settings including community mental health centers, hospitals, PTSD-specific treatment programs, substance abuse treatment programs, and programs for seniors with mental health and cognitive concerns. She completed a predoctoral internship at the Veteran's Administration Western New York Healthcare System, an APA-accredited internship site working with military veterans and their families. She also served as clinical staff at The Centennial Centre for Mental Health and Brain Injury for over 3 years. She moved to Ottawa where she worked at Èlizabeth Bruyere Hospital on the Palliative Care Unit and consulted for the Geriatric Rehabilitation Service. She currently works with a group psychology practice in Ottawa with a focus on rehabilitation and clinical psychology. She is a member of the Ontario Psychological Association, the Ottawa Academy of Psychology, the International Society for Traumatic Stress Studies, and is on the permanent registry with the College of Psychologists of Ontario with competencies in clinical and rehabilitation psychology. Dr. O'Connell has extensive experience working with personal injury assessments, evaluations and consultations for motor vehicle accident clients, private disability insurers, Canada Pension Plan (CPP), members of the military and police/security forces, the Workplace Safety and Insurance Board (WSIB), and in the provision of psychological opinion for use in legal proceedings
---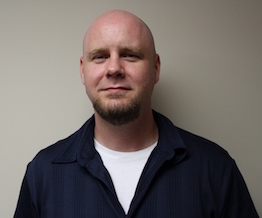 Dr. Andrew Payne
Clinical Psychologist, The Ottawa Psychology Group
Dr. Andrew Payne received his doctoral degree in Clinical Psychology from McGill University. He is currently licenced by the College of Psychologists of Ontario to practice in the areas of clinical psychology, rehabilitation psychology, health psychology, and counselling psychology with adults. He has trained in a variety of clinical settings including Montreal's Royal Victoria Hospital, the Royal Ottawa Health Care Group, and private practice. The majority of his professional experience has come from working with individuals injured in motor vehicle accidents. He also has experience working with private referrals, short and long-term disability cases, injured workers, and members of the military. He provides psychological assessment and treatment services addressing a variety of disorders including but not limited to chronic pain conditions and other somatoform disorders, depressive and affective disorders, and anxiety disorders including posttraumatic stress.
---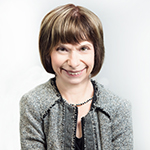 Dr. Tammie Ricci
Psychologist, Ricci and Associates Psychological Corporation
Dr. Tammie Ricci received a Ph.D. in clinical psychology from York University in Toronto. She has trained in a variety of clinical settings including the Clarke Institute of Psychiatry in Toronto, the Chiropractic College in Toronto, the Counselling and Development Centre – York University in Toronto, and the Downsview Rehabilitation Centre in Toronto. She has worked at The Paul Menton Centre at Carleton University and at the Rehabilitation Centre in Ottawa. She has been in private practice for the last seventeen years. Dr. Ricci is a registered member of the College of Psychologists of Ontario. She is also a member of the American Psychological Association, the Canadian Psychological Association, the Ontario Psychological Association, the Canadian Academy of Psychologists in Disability Assessment, the Canadian Society of Medical Evaluators, the Ottawa Academy of Psychology, and the Canadian Registry of Health Care Providers. Dr. Ricci has extensive experience in assessment and treatment of MVA clients, conducts independent evaluations, provides expert witness testimony, and has been involved extensively in the previous DAC system. She has extensive experience as a catastrophic impairment assessor and coordinates multidisciplinary teams to provide opinion re: CAT determination. She has extensive training in the AMA Guides 4th Edition as well as the AMA Guides 6th Edition, specifically Chapter 14 – Mental and Behavioural Disorders. She is also a registered provider for the Workplace Safety and Insurance Board.
---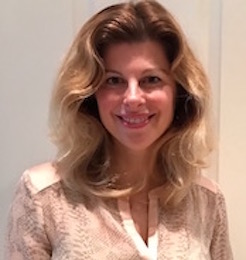 Veronica Takes
Manager of Clinical Services and Education, FunctionAbility Rehabilitation Services
Veronica Takes holds a Honours Psychology degree from the University of Waterloo as well as a degree in Occupational Therapy from McMaster University. More recently, she completed a Mindfulness Teaching Certification from the Sunnybrook Psychiatry Institute and University of Toronto. Veronica is the Manager of Clinical Services and Education at FunctionAbility Rehabilitation Services. In this role, she provides ongoing education services and training to all clinical staff throughout the year. In addition to teaching and managing the rehab support service in the Greater Toronto Area, Veronica works directly with clients. In her clinical role, as an Occupational Therapist she specializes in cognitive rehabilitation as well as physical and mental health issues. She is passionate about education, evidence based practices and advancing clinical work within the rehabilitation community.
---
FAQs
What are my parking options?
St. Elias Centre has free onsite parking
Is lunch included?
Meals are included as specified in the program schedule.
Is my registration transferrable?
Yes, but the deadline is Monday, November 20, 2017
Other questions? Please contact the Conference Manager:
Liette Philippe - Tel: 613-825-3587; Email: liette@liettep.com
---
This event is brought to you in partnership with: