Description
Best Practices in Post-Trauma Community
Re-Integration - Chronic Pain
St.-Elias Centre, November 23, 2018
Join us for the 3rd annual conference - this year's theme will focus on Chronic Pain. You will hear from passionate leaders and participate in reflective discussions. Our goal is excellence in trauma rehabilitation, from hospital to home.
Who should attend:
Hospital staff, hospital discharge teams, inpatient and outpatient rehabilitation professionals and allied health professionals

Psychologists, neuropsychologists, physiotherapists, occupational therapists, nurses, vocational specialists, rehabilitation assistants/PTA/OTA, speech language pathologists and other community providers

Family Physicians, Emergency Department Physicians, Neurologists, Surgical and Rehabilitation Physicians and Psychiatrists

Lawyers, Accident Benefits Insurance Adjusters

Patients and anyone who wants to learn more about chronic pain
---


2018 PROGRAM SCHEDULE
08:30 - 09:00 Registration and Visit Exhibits
---
09:00 - 09:15 Welcome
Matilda Amos, BSc., MSc (OT), OT Reg. (Ont.), Regional Clinical Director, FunctionAbility Rehabilitation Services
Dr. Vikas Dhawan, Founder & Chiropractor, DC, Apollo Physical Therapy Centres
---
09:15 - 10:00 Keynote Address - Addressing Familiar Faces in the Emergency Department with Chronic Pain
Dr. Catherine Smyth, MD, MSc, FRCPC, Professor of Anesthesiology, The Ottawa Hospital
A small proportion of patients with chronic pain habitually and frequently visit the emergency department (ED), sometimes leading to lengthy hospital stays. Unfortunately, visiting the ED for chronic pain (CP) does not lead to long-term solutions for patients and can increase the risk of complications such as substance dependence and drug overdose. This presentation will analyze the problem of CP in the ED and discuss possible solutions with specific attention to the Familiar Faces with Chronic Pain (FFCP) program at The Ottawa Hospital.
At the end of this session, participants will:
Recognize that high frequency use of the ED is an example of low health care value which should be reformed.

Be able to design an intervention for decreasing use of the ED while improving patient outcomes.
---
10:00 - 10:30 Pain, Peril, and Plasticity, the Footprint of Trauma on the Brain
Dr. Kim Hellemans, Ph.D., Professor and Chair of the Department of Neuroscience, Carleton University
By the end of the session, participants will:
Understand the basic function of the brain's response to environmental events;

Identify the main neural regions impacted by stress and trauma;

Understand the role of trauma in the manifestation of chronic pain;

Identify the links between the neurobiology of pain, trauma, and mental health.
---
10:30 - 11:00 Wellness Break and Visit Exhibits
---
11:00 - 11:30 When One Commits to Being in a Relationship with Chronic Pain: The Benefits of Mindfulness
Jaisa Sulit, BPHE, BEd, MScOT, Medical Qigong Practitioner, Mindfulness Coach & Occupational Therapist
By the end of the session, participants will:
Gain a new understanding of how mindfulness helps us to be in a relationship with chronic pain and how this can lead to a decrease in pain intensity

Gain an experiential understanding of mindfulness through a short guided practice

Learn both client, clinical and scientific evidence behind mindfulness for chronic pain

Know how to introduce and implement mindfulness within sessions with clients that experience chronic pain.
---
11:30 - 12:30 Expert Panel Discussion: New License Appeal Tribunal Board: How is it Treating Chronic Pain?
This presentation will explore trends in LAT decisions on chronic pain – in treatment and benefits. What evidence is the tribunal looking for? Has there been a change on the treatment of chronic pain in LAT or FSCO given that there are written hearings? Has there been an adjustment in how insurers are handling treatment of chronic pain in the new system?
Phyllis Bergmans, Executive Director, Kompass Claims Management Group
Najma M. Rashid, Howard Yegendorf & Associates LLP / Brazeau Seller LLP
Moderator: Frank McNally, Partner, McNally Gervan LLP
---
12:30 - 13:30 Networking Lunch and Visit Exhibits
---
13:30 - 14:00 The Interwoven Complexity of Chronic Pain: Physical, Emotional, and Cognitive Factors - Both Mediators and Moderators
Dr. Amy Moustgaard, Ph.D., C. Psych., Mind Health Ottawa
By the end of the session, participants will:
Have an understanding of how chronic pain causes disabling psychological conditions.

Develop an appreciation for the need for inclusivity of a variety of treatment approaches, which will vary from person to person.

Have an appreciation for the common comorbidities of chronic pain and understand important DSM-5 differential diagnoses.

Understand implications for the long term rehabilitation/maintenance costs for some chronic pain sufferers. When does someone "qualify" for Catastrophic determination and how can we advocate for required care?
---
14:00 - 15:15 Inspired Learning Speed-dating Style
Participants will have an opportunity to select and rotate through three (3) 20-minute breakout sessions, providing them with an opportunity to learn new perspectives in a very short amount of time.
1. Yoga Experience - Presented by Dana Wemyss, RYT, FunctionAbility
Dana will provide a brief education and experience of the role of yoga therapy for clients with chronic pain.
2. Remarkable Recovery - Presented by Luc Moore, Co-founder of Health Locator
Luc was involved in a near fatal motorcycle accident. Faced with the challenge of never being able to walk or run again without pain, he chose to rehabilitate full-time. He will share invaluable insights into his 8-year recovery.
3. Multifaceted Care - Presented by Trina Ferrer, Physiotherapy Manager, Apollo Physical Therapy Centres
Trina will provide the role of a multifaceted approach of care for patients with chronic pain.
4. Getting The Call: Preparing as a Treating Medical Witness - Presented by Colleen Burn, Partner, Burn Tucker Lachaîne LLP
Colleen will focus on the importance of proper preparation for a jury trial, particularly one involving chronic pain - including best practices for preparation (i.e. scope of testimony, what to expect on examination and cross-examination).
---
15:15 - 15:30 Break and Visit Exhibits
---
15:30 - 16:00 Why Does It Hurt So Much? A Different Way to Look at Chronic Pain
LCol Markus Besemann, CD B.Sc. MD, FRCP, Head of Rehabilitation Medicine, Canadian Forces Health Services
It has been said that Pain in life is inevitable, and that Suffering is optional. As clinicians managing patients with complex pain issues, we are all too familiar with concepts like "total pain" and "catastrophization". Ultimately patients cannot always distinguish the multiple potential sources of their suffering and it behooves us as clinicians to attempt to distill the various component parts, so that it becomes clearer to all who might be responsible for which aspects of the "healing journey". Failure to broach this discussion often results in medicalization of issues, which cannot be dealt with via any traditional or alternative means.
By the end of the session, participants will:
Identify key elements that can contribute to patients perceived suffering

Feel more comfortable discussing these subjects with their patients
---
16:00 Closing Remarks
---
EXHIBITORS
We are very grateful for the support of our exhibitors and we look forward to seeing them at the conference:
2Beinflow Neurofeedback Services - 2beinflow.com
ADL/DriveLab Inc - myadl.ca
Apollo Physical Therapy Centres - apolloptc.ca
Beament Hebert and Nicholson - injurylawyersottawa.com
BuildAble - Accessible Design and Renovations - buildable.ca
Bytowne Homecare Services - bytownehomecare.com
Chartwell Retirement Residences - chartwell.com
DO Well - dowell-ht.com
ECOSYS Wellness Center - ecosyswellness.com
FunctionAbility Rehabilitation Services - function-ability.com
Fleming Fitness - flemingfitness.ca
Home Instead Senior Care - HomeInsteadOttawa.ca
Kennedy Nutrition - goodfoodadvice.ca
Koru Nutrition Inc. - korunutrition.com
Liquid Gym - liquidgym.ca
McNally Gervan Lawyers - ottawa-attorneys.ca
Modern OT - modernOT.ca
Opticalm Visual Stress Solutions - opticalm.ca
Qualicare Family Home Care - qualicareottawa.com
Retire-At-Home Services - retireathomeottawa.com
Tierney Stauffer LLP - tslawyers.ca
Visavie - visavie.com
Waterhouse & Associates - waterhouseassociates.ca
---
EXHIBIT OPPORTUNITIES AND
CONFERENCE AND REGISTRATION INQUIRIES
Please contact:
Liette Philippe, Conference Manager
Tel: 613-825-3587; Email: liette@liettep.com
---
SPEAKER PROFILE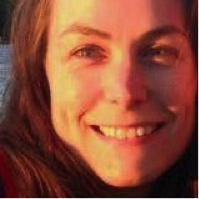 Matilda Amos, BSc., MSc. (OT), OT Reg. (Ont.), Regional Clinical Director, Function Ability
Matilda has been working in community-based rehabilitation for over 15 years. Following her graduation from her clinical masters degree, she undertook extensive continuing education in the areas of child cognitive rehabilitation, and adult neuro and psychosocial rehabilitation. She has a rich research background including the development of a performance based training program for rehabilitation assistants at the Chedoke Acquired Brain Injury Program in Hamilton. She has also lectured at Humber College, and facilitated SocialAbility Group (social group for clients with traumatic brain injury - TBI) as well as neurology problem based learning labs at McMaster University. Her past clinical experience has been in as a treating occupational therapist providing in home treatment to increase functional independence for adults and children with varying neurological disorders, orthopaedic injuries, chronic pain, psychological disorders, and other injuries suffered through trauma. She has also been involved in medical legal assessment, future cost of care/life care planning, and acted as case manager. Both as an OT and case manager she has provided leadership to multi-disciplinary teams of professionals and worked collaboratively with individuals and families. She has been involved in service coordination from an early stage in inpatient hospital, to rehab and finally community-based settings - acting as a creative team leader, a supportive liaison between clients and their rehabilitation, medical and community providers. Since 2010, Matilda has been Regional Clinical Director of FunctionAbility in Ottawa. She is passionate about collaborative health care, community rehabilitation and mentoring innovative therapists to reach their full potential.
---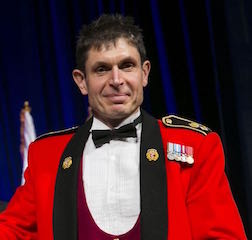 LCol Markus Besemann, CD B.Sc. MD, FRCP, Head of Rehabilitation Medicine, Canadian Forces Health Services

Since 2008 Markus has lead the implementation of the CAF Physical Rehabilitation Program and is the advisor to the Surgeon General in physical rehabilitation. His primary areas of interest are sports medicine, wilderness medicine, pain management and mind-body medicine. He has been the expedition doctor for the True Patriot Love expeditions to Island Peak Nepal (2012), the Magnetic North Pole (2014), Vinson Massif Antarctica (2016), and MEDCAN Kilimanjaro (2017), and Himalayas (2018). In 2014 he was awarded the AMSUS (Association of Military Surgeons of the United States) rehabilitation award, the first Canadian to ever receive such. He currently volunteers his time and expertise for Project Trauma Support which receives funding from the True Patriot Love Foundation.
---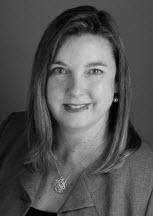 Colleen Burn, Partner, Burn Tucker Lachaîne LLP
Colleen has appeared before all levels of Court, including the Federal Court, Court of Appeal and Supreme Court of Canada. Colleen obtained her law degree from Osgoode Hall in 1990 and was called to the Ontario Bar in 1992. She joined Doucet McBride LLP in 1995 and became a partner of the firm from 1996 to 2013.
Since 2014, Colleen works with partners, Laurie Tucker and Éliane Lachaîne, in a new firm dedicated exclusively to personal injury. A member of the Ontario Trial Lawyers Association, Colleen is a regular participant and presenter at continuing legal education programs.
She also sits on the board of Vista Centre, a non-profit organization that helps people with acquired brain injuries. Outside the office, Colleen enjoys gardening, traveling and canoe camping.
---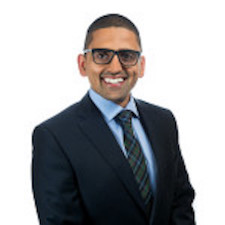 Dr. Vikas Dhawan, Founder & Chiropractor, DC, Apollo Physical Therapy Centres
I graduated from New York Chiropractic College in 2002, and have since attained an even greater respect for the phenomenal healing powers of the human body. Through my 13 years in practice, I have had great success in treating patients suffering from injuries as a result of motor vehicle accidents, chronic or repetitive strain, sports, and postural imbalances, as well as headaches, and numbness & tingling in the extremities, using soft-tissue techniques in combination with the highly effective Pro-Adjustor technology.

I'm a health coach to my patients and a mentor to my team, with the goal of enabling them to live more fulfilling lives by breaking down their barriers to change and living life with positivity and purpose.

Through my own personal experiences, as well as those of my patients, I have come to firmly believe in a holistic healing approach and a wellness-based practice. True health involves optimal functioning on all levels: physical, emotional, mental and spiritual. My motto is: try new things, test your limits, and push yourself to always give your best to people. Be the best you can be. Be healthy and keep it that way!
---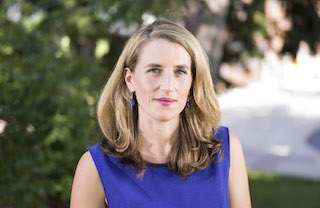 Dr. Kim Hellemans, Ph.D., Professor and Chair of the Department of Neuroscience, Carleton University
Dr. Kim Hellemans is a teaching professor and Chair of the Department of Neuroscience at Carleton University. She received her Master's and Ph.D. from Queen's University, where her research focused on understanding the biological basis of drug addiction. She went on to complete post-doctoral positions at Cambridge University and University of British Columbia prior to taking a position at Carleton University in 2008. She has received several prestigious teaching awards that recognize her passion and dedication to university teaching, including the Provost's Fellowship in Teaching Award and the Capital Educator's Award. Outside of her academic life, she is a dedicated runner and bakes a mean brownie. She has two young daughters: Robyn (7) and Zoey (4).
---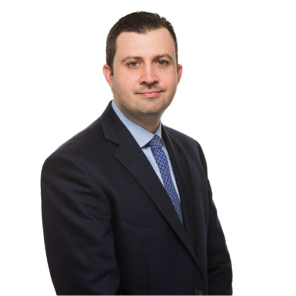 Frank McNally, Partner, McNally Gervan LLP
Frank has been practicing personal injury law for over twelve years and has devoted his practice to representing individuals who have been victims of serious personal injury accidents. As a founding partner of McNally Gervan, Frank is a passionate lawyer committed to protecting accident victims' rights and providing assertive legal services to his clients and their families. Frank has successfully represented clients in personal injury jury trials. He has also represented injured victims at the Ontario Superior Court of Justice, Ontario Court of Appeal, Financial Service Commission of Ontario and the Social Service Tribunal.
Frank has developed a comprehensive knowledge of insurance law and is committed to ensuring that his clients maximize their compensation and obtain the necessary rehabilitation they need to rebuild their lives.
He is also actively involved in the local community. He is Vice-President, Lawyer Referral Committee Chair and member of the Board of Directors for Reach Canada which offers pro bono legal services and legal education to people with disabilities. He also sits on the Board of Directors for Brain Injury Canada.
---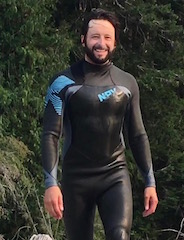 Luc Moore, co-founder of Health Locator
In 2009, Luc was involved in a near fatal motorcycle accident. He underwent two life saving surgeries at the Civic Hospital in Ottawa. At the time he was a Kinesiologist running and operating his own high end fitness company. With the help of his family, he closed down his company and started his new job rehabilitating. Eight years later, fully recovered, he co-founded Health Locator to help others find health based therapies and services they require for optimal health.
---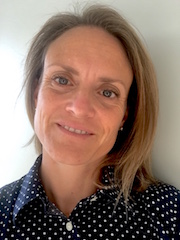 Dr. Amy Moustgaard, Ph.D., C. Psych., Mind Health Ottawa
Dr. Amy Moustgaard is a registered psychologist with areas of practice including Clinical Neuropsychology, Rehabilitation psychology and Clinical psychology in the adult population. She provides a nurturing and empathic client-centered approach toward helping individuals cope with the challenges with which they are faced. Her internship training at St. Joseph's Hospital's Acquired Brain Injury Unit and Neurology Rehabilitation Program (Thunder Bay ON) and later residency training in the Neuropsychology Services for the Neurosurgical and Muscoloskeletal Programs at the Trillium Hospital (Missisauga ON) have given her a breadth and depth of experience in the areas of brain injury, neurological disorders, early dementia, neurorehabilitation, and across the spectrum of anxiety and mood-related disorders. Dr. Moustgaard has been in autonomous private practice since 2004 working with individuals involved in incidents that have resulted in brain injury and/or physical and psychological trauma. Within this context, expert witness testimony, assessment, diagnosis and treatment of clients is provided. Dr. Moustgaard has been Associate Clinical Professor with the University of Ottawa and has been involved in research (with granted funding) and publication the areas of stroke, acquired brain injury, and anxiety. Dr. Moustgaard served for several years on the Executive Committee for the Neuropsychology Section of the Canadian Psychological Association. She holds membership with the Ottawa Academy of Psychologists, the Canadian Register of Health Service Providers in Psychology, and the Canadian Psychological Association. Dr. Moustgaard is a registered provider with Canadian Forces, Veterans Affairs Canada, RCMP, WSIB, and is licensed with the Financial Services Commission of Ontario.
---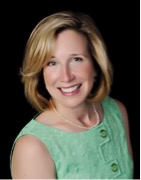 Dr. Catherine Smyth, MD, MSc, FRCPC, Professor of Anesthesiology, The Ottawa Hospital
Dr. Catherine Smyth is a staff Anesthesiologist at The Ottawa Hospital and Associate Professor at the University of Ottawa. She is a Founder of Pain Medicine with the Royal College of Physicians and Surgeons of Canada and established the Pain Medicine residency training program at the University of Ottawa. She is a Medical Investigator with the College of Physicians and Surgeons of Ontario and the Medical Co-Lead for the ECHO Chronic Pain & Stewardship Program (a joint initiative between Thunder Bay and Ottawa). She is the current medical lead of the Interdisciplinary Familiar Faces with Chronic Pain Program (FFCP) at The Ottawa Hospital.
---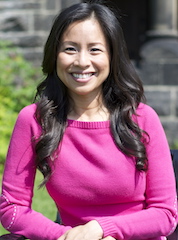 Jaisa Sulit, BPHE, BEd, MScOT, Medical Qigong Practitioner, Mindfulness Coach & Occupational Therapist, Author of the Amazon Best Seller "Purpose in Paralysis: From Chronic Pain to Universal Gain"
Since 2004 Jaisa Sulit practised as a neuro-rehab occupational therapist in Ontario until 2010 when a motorcycle accident left her with a spinal cord injury (SCI). As a therapist turned patient Jaisa participated in a Mindfulness Based Stress Reduction (MBSR) program that not only enriched her recovery but also helped her to cope with chronic pain, stress, anxiety and depression.
Jaisa has since become a qualified MBSR teacher through the Center for Mindfulness at the University of Massachusetts Medical School and teaches mindfulness to patients, students and clinicians across Canada.
In 2015 Jaisa moved to Vancouver to explore the effects of bringing her SCI rehabilitation into the natural environment. Having found benefit from doing medical qigong outdoors in direct connection land and water Jaisa went on to become a certified practitioner in Medical Qigong and Chinese Shamanic Medicine.
Since sustaining an SCI Jaisa has become a published poet, an international keynote speaker and an author whose journey of healing the body, soul and spirit is published in her book "Purpose in Paralysis: From Chronic Pain to Universal Gain."
Jaisa is now living back in Toronto where she continues her work as a holistic occupational therapist.
---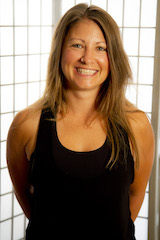 Dana Wemyss, RYT, FunctionAbility
Dana is registered yoga teacher (RYT) with FunctionAbility Rehabilitation Services. She holds her BA in psychology, and is a registered yoga teacher with additional training in yoga post-TBI and specialized somatic trauma training. She completed her original training through the well known Rama Lotus Yoga Center in Ottawa. She has extensive additional training in meditation and breath work and has provided relaxation and yoga instruction for over 7 years. Dana has provided yoga services 1:1 with clients with FunctionAbility who have experienced traumatic brain injury, who have symptoms of depression, PTSD, anxiety, sleep disturbance, neurological issues, among other populations. Her additional course work and work experience has provided her with expertise in addictions, personal training and she holds certification in holistic nutrition.
---
FAQs
What are my parking options?
St. Elias Centre has free onsite parking
Is lunch included?
Meals are included as specified in the program schedule.
Is my registration transferrable?
Yes, but the deadline is Monday, November 19, 2018
Other questions? Please contact the Conference Manager:
Liette Philippe - Tel: 613-825-3587; Email: liette@liettep.com
---
This event is brought to you in partnership with: