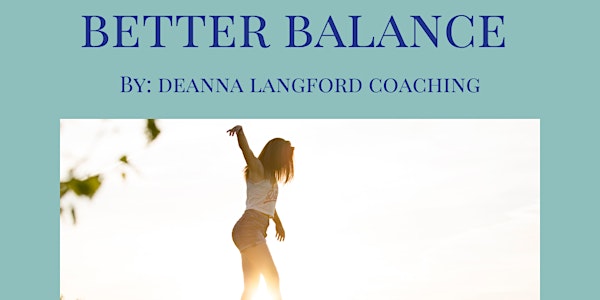 Better Balance
We know WHY we need to have the ability to be balanced, but do we understand the WHAT and HOW? Deanna will share ALL of the WHATs and HOWs!
About this event
With more than 25 years in the fitness field, Deanna has seen how the ability to maintain one's balance has a direct impact on our health, wellness, and longevity.
Over these last two years of lockdown and altered routines, we as a community have seen a drastic decrease in our balance.
Join Deanna in the Better Balance workshop to learn what we need to do to improve our balance (spoiler alert: it is about more than just standing on one leg), and how to actually do it.