BEtter for All Diversity. Inclusion. Equality. | Keynote with Samra Zafar
Join SCIC for our International Development Week Keynote event, a discussion with award-winning author Samra Zafar.
About this event
Women have made great progress, but the barriers to women's advancement are still very much present in every level of society, especially when it comes to women from immigrant, newcomer, refugee, faith-based, indigenous, and other cultural communities-women who have been taught by generations that they don't matter.
Join us for a keynote address from bestselling author Samra Zafar as she discusses the importance of equity in feminism and how we can address barriers and create solutions through a lens of intersectionality.
About Samra Zafar
When she was 17, Samra Zafar was forced into an abusive marriage, which she escaped years later. Since then, her powerful story of vulnerability, hope and resilience has captivated audiences across Canada and beyond. Her book, A Good Wife, became a national bestseller, and is now being adapted for television. Samra is the recipient of the Top 25 Canadian Immigrant Award and was awarded 100 Most Powerful Women status by the Women's Executive Network, recognizing women for their incredible achievements, and inspiring future generations. Samra speaks to audiences in corporate, education and non-profit sectors on a variety of topics, including leadership, resilience, mental health and human rights.
Additionally, listen to one of Samra's TedTalks below,
I Was Abused as a Child Bride and this is What I Learn
**You will receive the Zoom link to join the chat in your email inbox a couple hours before the discussion start time.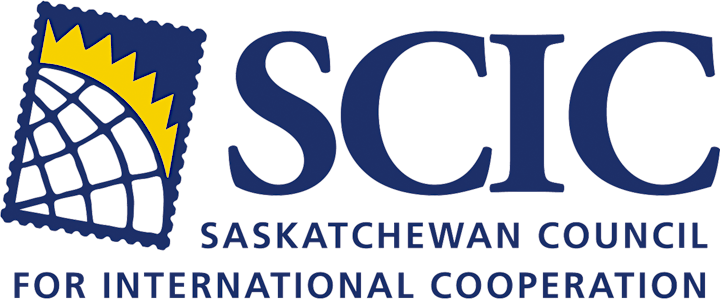 Organizer of BEtter for All Diversity. Inclusion. Equality. | Keynote with Samra Zafar
About
Saskatchewan People - Making a World of Difference
Who we are
The Saskatchewan Council for International Cooperation (SCIC) is a coalition of organizations and individuals working to advance sustainable global development. SCIC was formed in 1974 by international development and emergency relief agencies active in Saskatchewan.
Today our members include international development agencies, the peace-building and humanitarian bodies of major faith groups, educational organizations, solidarity groups, local community organizations, and local individuals committed to SCIC's mission, vision, and principles.