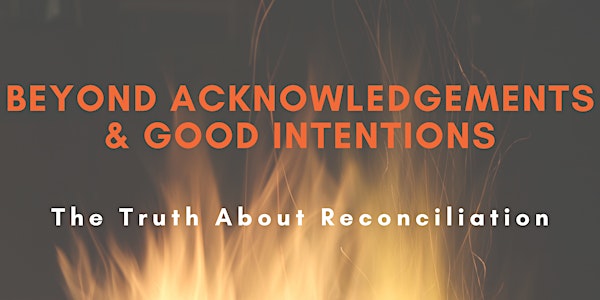 Beyond Acknowledgements & Good Intentions: The Truth About Reconciliation
Join other curious community members in a three-part series to understand the raw truth about what reconciliation really means in Canada.
About this event
Westwood Unitarian Congregation is hosting this workshop series for everyone interested in deepening their own knowledge and commitments to reconciliation. Together, we will explore present day Indigenous perspectives, learn about the history that has brought us here, and understand our role in creating a better future.
Join co-hosts Miranda Jimmy, a proud member of Thunderchild First Nation and fierce defender of truth, and Sara McEwan, a settler on a personal journey of reconciling her presence on this Land, through three interactive conversations about the present, past, and future of this work to repair relations.
Tuesdays in January from 7:00-8:30 PM via ZOOM
January 12: Reconciliation Among Friends
January 19: From Contact to Cultural Genocide
January 26: Obligations and Actions
As the workshop sessions are designed to offer collaborative learning, please be prepared to attend all three, reflect on the provided readings in between and participate actively in the online discussion.