Beyond Entertainment: How Video Games are Driving Innovation
Description
Innovation, Science and Economic Development (ISED) Minister Navdeep Bains will deliver remarks at a unique conference on video game technology being used in other sectors.
The video game industry has not only revolutionized entertainment, but is also playing a central role in the development and commercialization of innovative technology. Join us for a 1-day #BeyondEntertainment conference in Ottawa to learn more about how a fast-growing entertainment sector is now also driving efficiency and innovation in other sectors of the economy. Industry leaders, government decision-makers, academics and innovators will gather for insightful presentations and discussions from eminent panelists to learn how technology developed for video games is now used beyond entertainment.


Participants will get insights on:
- Virtual Reality and how it is driving innovation outside the video game industry
- Healthcare and how innovative technology is improving health outcomes for patients
- Artificial Intelligence and its roots in the video game industry now driving a digital revolution
- Graphics and how continual improvements of engines and graphics renderers are making digital experiences more real than ever

Select product and prototype showcases will let you experience cutting-edge innovation first-hand while presenters from leading tech companies will provide a glimpse into the technology of tomorrow – all made possible from video games. With participation and presentations from: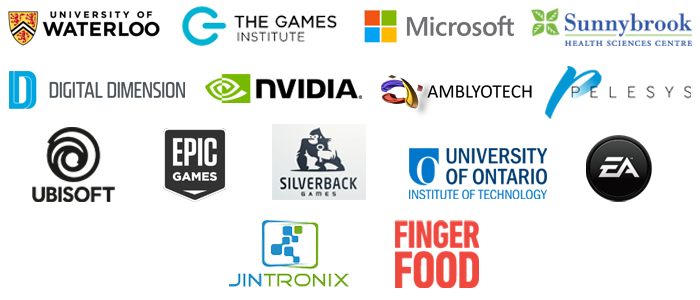 There is no charge for this event, but space is limited.
Presented by:

Gold Sponsor: