Join us in welcoming Rick Guidotti & Maysoon Zayid as presenters for our 2021 Fall Kick-Off Virtual Event!
About this event
We're ready for our 2021 Fall Kick-Off Virtual Event! Join us as we welcome Rick Guidotti and Maysoon Zayid as they each present in our first virtual event this 2021-2022 year!
Target Audience
All are welcome.
Speakers
Our speakers include:
Rick Guidotti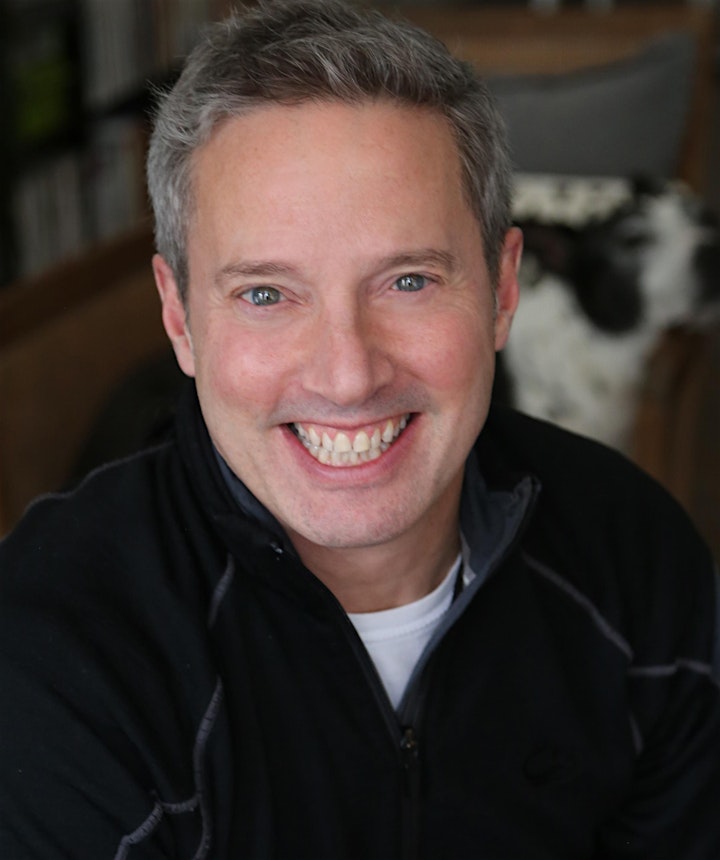 About the Session
POSITIVE EXPOSURE, Seeing Beyond Diagnosis
Beginning with the world of fashion photography, this lecture will explore cultural perceptions of beauty in modern society while concurrently exploring cultural perceptions of people living with genetic, physical, behavioral and intellectual difference.
This lecture will facilitate experiential opportunities for audiences to see individuals and their families living with genetic, physical, behavioral and intellectual differences — including autism spectrum disorder - as people, not just as subjects. Images and stories will be presented in contrast to assumptions about a person living with a particular condition. The lecture will not only provide a "lens" into a variety of conditions, but also give a "voice" to those people featured in the photographs as well as that of their respective families.
Audiences will have the opportunity to hear from individuals and their families through innovative multi-media tools developed by Positive Exposure specifically designed to educate and provide insight into what it means to live with a genetic, physical, behavioral or intellectual difference. Samples from Positive Exposure's Faces Redefining the Art of Medical Education (FRAME) and Positive Exposure Ambassadors Real Life Stories (PEARLS) Project will be presented and discussed with regards to how such information helps healthcare providers better meet the needs of individuals and their families.
BIO
Rick Guidotti, an award-winning photographer, has spent the past twenty years collaborating internationally with nonprofit organization, hospitals, medical schools, education institutions, advocacy groups and communities to promote a more inclusive and compassionate world where ALL differences are understood and celebrated. Guidotti's work has been published in newspapers, magazines and journals as diverse as Elle, GQ, People, the American Journal of Medical Genetics, The Lancet, Spirituality and Health, the Washington Post, New York Times, Atlantic Monthly and LIFE Magazine.
Rick is the founder and director of POSITIVE EXPOSURE, an innovative arts, advocacy, and education organization which utilizes the visual arts to celebrate human diversity, inclusive of ethnicity, religion, age, ability, learning style, gender identity, gender expression and sexual orientation. POSITIVE EXPOSURE has significantly impacted the field of human rights, mental health, medicine, and education by providing new opportunities to see each individual as a human being and valued member of our society.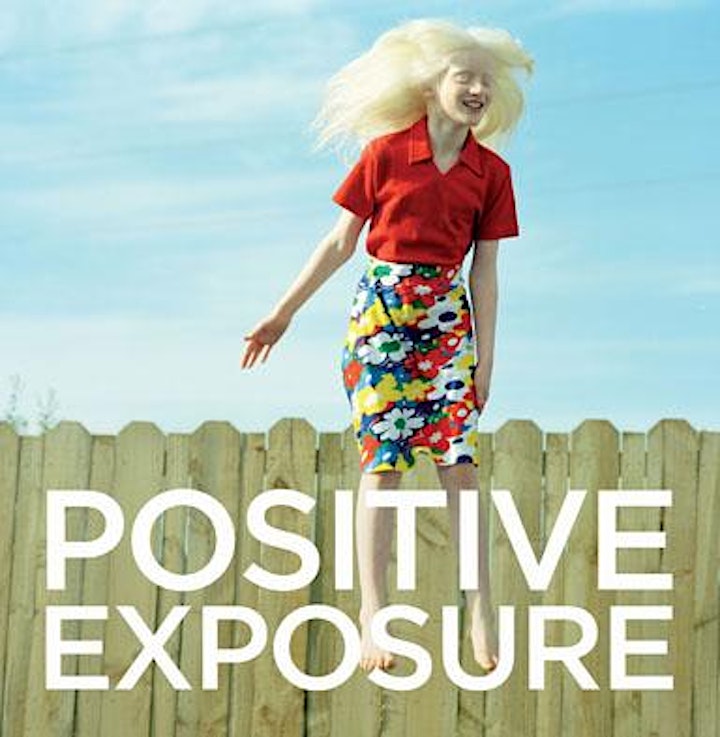 Maysoon Zayid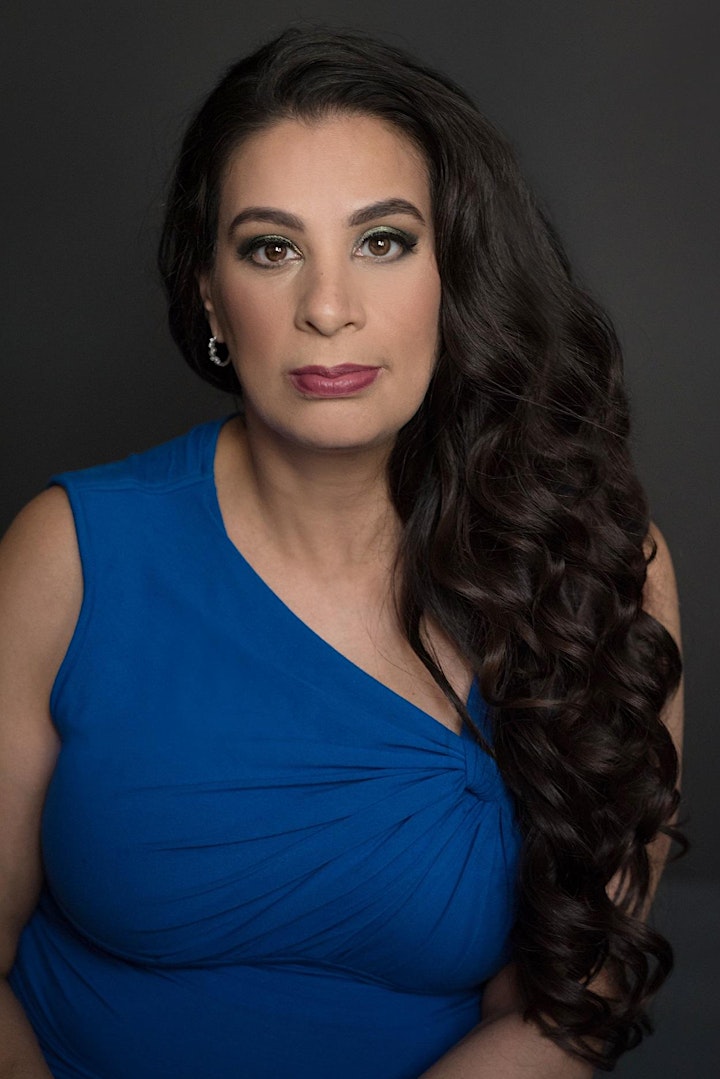 About the Session
Find Another Dream
Join comedian, disability advocate, and author Maysoon Zayid for "Find Another Dream." This hilarious and heartwarming talk will tackle everything from diversity to cats named Beyonce. You'll laugh so hard you won't even realize you've learned something.
Bonus: Maysoon is going to give you some advice you don't want to hear but definitely need to. Don't miss it! www.maysoon.com
BIO
Renowned comedian, actress, writer, and disability advocate Maysoon Zayid jokes that if there were a competition called the Oppression Olympics, she would win gold. "I'm Palestinian, Muslim, I'm a woman of color, I'm disabled," Zayid tells audiences, "and I live in New Jersey."
Hilarious, disarming, and with a message that matters, Zayid's comedy and commentary resonate with audiences worldwide.
She is the co-founder/co-executive producer of the New York Arab American Comedy Festival and The Muslim Funny Fest, and her famed TED Talk, "I got 99 problems... palsy is just one" has over 10 million views. As Zayid states in the talk's intro: "I have cerebral palsy, which means I shake all the time. Look. It's exhausting. I'm like Shakira meets Muhammad Ali."
Hailed in Glamour as "the most fearless comic alive," Zayid has performed around the world, and headlined both the Arabs Gone Wild Comedy Tour and The Muslims Are Coming Tour, in which comedians toured the U.S. in an effort to counter Islamophobia. Zayid is also a disability advocate who fights to mainstream disabled students worldwide and for disability rights. Her bestselling memoir Find Another Dream chronicles her life story in finding her voice and own path to stardom.
Maysoon is a Princeton University Arts Fellow for 2021-23 and will begin two years of teaching and community collaboration in September.
Zayid's candid, inspiring, and laugh-out-loud funny talks cover topics ranging from beating the odds, to fostering inclusivity and battling discrimination, to the challenges facing the disability community.
________________________________________________________________________________________________
Attendee Experience
This is a Zoom webinar. You are not required to have a webcam or microphone. You can communicate using the chat and Q&A.
The session will be recorded. There will be live captions.
Please contact us at info@beyondlimitscanada.ca for any accessibility needs and we will do our best to accommodate you.
Organizer of Beyond Limits Fall 2021 Virtual Kick Off