Join local Manitobans with disabilities who will discuss lessons learned from the pandemic, including challenges and opportunities.
About this event
Session Description
Join us for an evening of intriguing conversation as we bring together a panel of Manitobans with disabilities to discuss their perspectives on life this past year with the pandemic.
We will hear what challenges they have experienced, what opportunities have opened up for them, and they will provide practical solutions and recommendations for policy makers, educators, clinicians, support workers, families and caregivers, and other self-advocates.
You will also have an opportunity to ask questions to the panelists during the Q&A period.
Target Audience:
This session is open to anyone wanting to hear first-hand from members of the disability community. All are welcome.
Panelists
Our panelists include:
Whitney Hodgins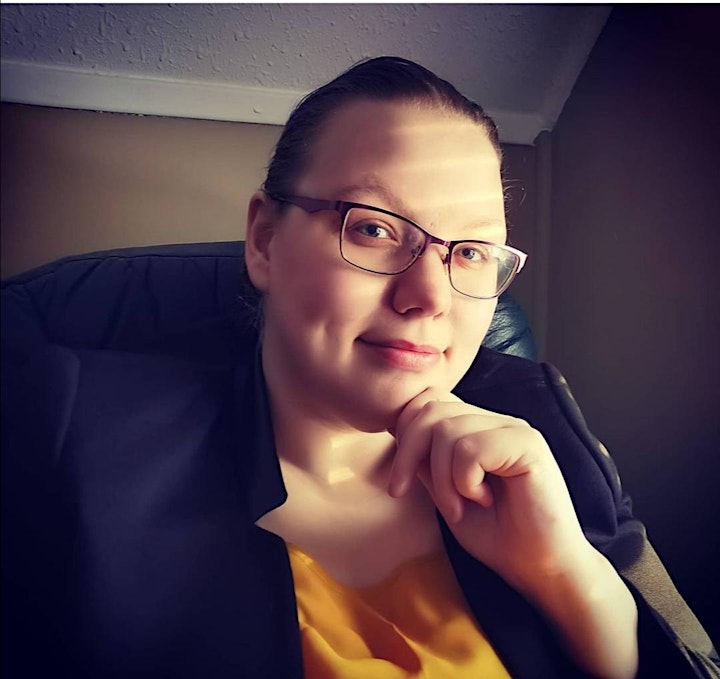 Whitney is both a frontline worker and a person who lives with a disability and mental illness in the Covid-19 pandemic. Whitney is also a strong advocate for both disability justice and mental health initiatives by talking about her lived experiences to discuss systemic issues of today. She is a trained anti-stigma youth speaker, a guest lecturer at universities, as well as speaks at events across central Canada.
Whitney has been recognized multiple times for both her professional contributions and her volunteerism, most notably being crowned both a Future Leader of Manitoba and one of CBC Manitoba's Future 40 Finalists in 2020. She is a 2020 Graduate of Brandon University with a double major in Anthropology and History.
Valerie Wolbert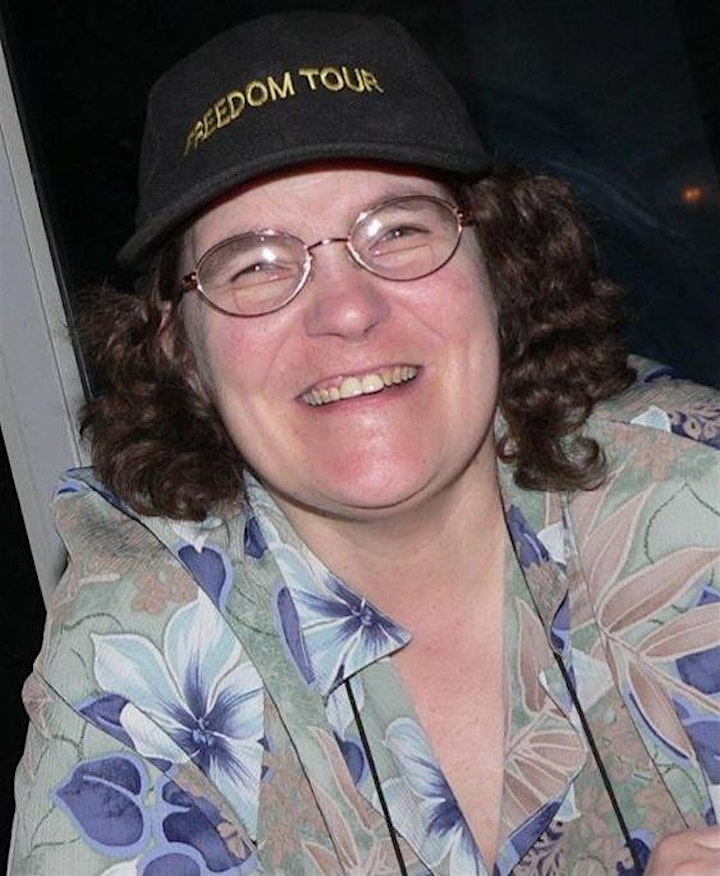 Fighter, champion, leader, friend, advocate, groundbreaker, wife, volunteer: there are many ways to describe Valerie, a woman labeled with an intellectual disability who has dedicated herself to making life better for persons with disabilities and raising public awareness of their issues. Valerie began volunteering with People First of Winnipeg, a self-advocacy group for people living with intellectual disabilities, and was soon elected as president. Under her leadership, the group substantially increased its membership and community visibility.
Valerie has been part of People First for over a decade. She was President of People First of Manitoba as well as the local chapter for four years. She has been the Past President of People First (Manitoba) for the past five years. People First is important to Valerie because it empowers people with intellectual disabilities to show their capabilities and help make a difference in their local community.
Some of Valerie's biggest accomplishments are protesting zoning injustices in Springfield and Stonewall, Manitoba. She has been part of St. Amant's "Transitioning into The Community" Committee and is particularly passionate about helping people move out of institutions and move into the community. Valerie wants everyone to have the supports they need to feel that they belong in the community.
In 2007, Valerie helped co-produce The Freedom Tour, the first documentary in Canada produced by people with intellectual disabilities. Since its release in 2008, she has made numerous presentations about deinstitutionalization at the local, national, and international level. Valerie is a strong friend and supporter of the Canadian Museum for Human Rights, and currently serves as an advisor on the museum's Inclusive Design Advisory Council. She also serves as chair of the Disability and Community Support Program's Advisory Committee at Red River College.
Valerie has been the Campaign Manager for her husband five times in past elections and is passionate about politics. Through her work with People First and Disability Matters she hopes that more people with disabilities learn about the electoral process and their voting rights. In the future Valerie hopes to run for President of People First (Manitoba) and be an Executive Board Member of People First of Canada.
Tyson Sylvester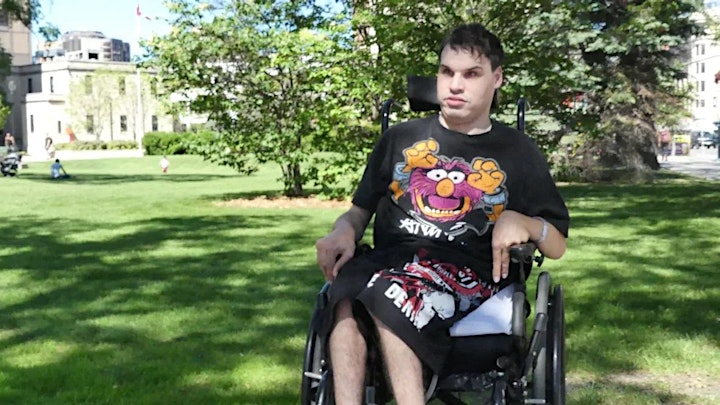 Tyson is a disability advocate who gained media attention back in 2018 when he was involved in the Locked out of Life Campaign. This campaign was held in Old Market Square in Winnipeg, and the goal was to bring awareness to the lack of services for young people with disabilities. Tyson is 25 years old, is blind, and has cerebral palsy. He is also good with computers and loves music.
Megan Ryan and Aidan Zeglinski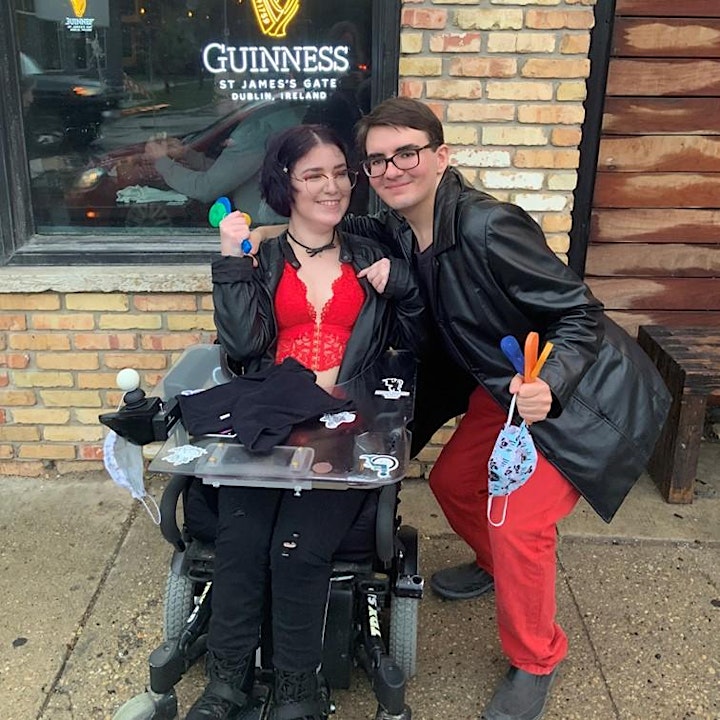 Megan and Aidan met on Bumble, an online dating app, in the summer of 2020. Megan is a writer and dancer and is diagnosed with Cerebral Palsy. Aidan is an actor and writer and is autistic. They have now been together for 10 months and counting. They enjoy Star Wars, movies, walks, reading, and cuddling. Recently, they did a burlesque dance under the names Sassy Wheels and Quirky Kong in Sick + Twisted Theatre's virtual cabaret, Cripplepalooza.
We may be in the height of a global pandemic, but Megan and Aidan are proof that love can bloom even in the darkest and most seemingly hopeless of times.
This Panel Discussion will be moderated by:
Carlos Sosa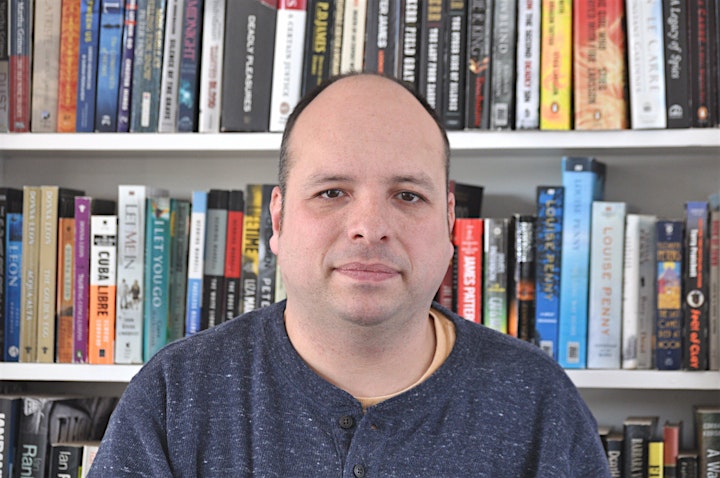 Carlos Sosa is a disability advocate and a graduate of the University of Winnipeg. He is also a support worker and on the boards of Inclusion Winnipeg and Inclusion Canada.
Attendee Experience
This is a Zoom webinar. You are not required to have a webcam or microphone. You can communicate using the chat and submit questions to the panel using the Q&A.
The session will be recorded. We also have ASL interpretation available and live captions.
Please contact us at info@beyondlimitscanada.ca for any accessibility needs and we will do our best to accommodate you.
Organizer of Beyond Limits Presents: Lessons Learned from the Pandemic