Join the Mindfulness for Caregivers team from the CAMH Azrieli Neurodevelopmental Centre, in a talk for Caregivers.
About this event
Mindfulness as a Support for Caregivers
Join Yona, Lee, Bri and Sue of the Mindfulness for Caregivers team at the CAMH Azrieli Neurodevelopmental Centre in a talk for Caregivers. The team will talk about how mindfulness supports caregivers, and offer practical ways of implementing it in your busy life. Research shows caregivers of someone with a disability are at higher risk for depression and anxiety, and mindfulness is an excellent tool to increase wellbeing. Parents also talk about increased satisfaction in their caregiving role when practicing Mindfulness.
Caregivers can often be caught in regrets of the past, or fearful concerns about the future. As a result, caregivers can live so seldomly in the present, that there is risk of not being present for children. Mindfulness gives room to pause, take a breath and be in the moment.
As caregivers we are so often focused on our children and not tending to ourselves. Mindfulness is an opportunity to put the mask on ourselves first.
Participants will come away with:
• Practical tips to use Mindfulness in our busy lives as caregivers
• Knowledge of our research practices in mindfulness with caregivers
• Dispel some of the myths about Mindfulness (What it is, and what it isn't)
• A toolkit of easy to use mindfulness tools for caregivers
Please contact us at info@beyondlimitscanada.ca to let us know of any accessibility accommodations you require and we will do our best to support you.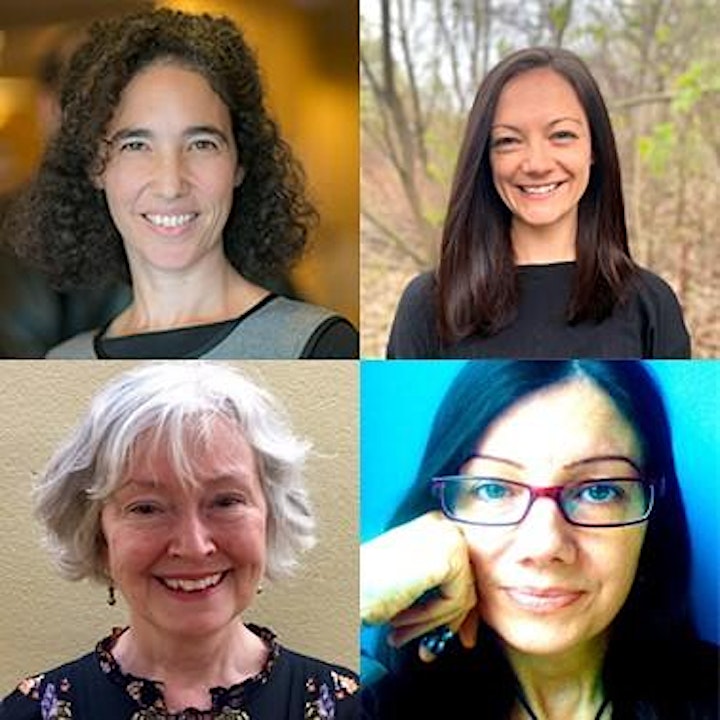 Presenter Bios
Yona Lunsky, PhD, C. Psych
At the Centre for Addiction and Mental Health, Dr. Yona Lunsky is a clinician-scientist in Adult Neurodevelopmental Services, director of the Health Care Access Research and Developmental Disabilities (H-CARDD) Program, and director of the Azrieli Centre for Adult Neurodevelopmental Disabilities. She is professor and development disabilities lead in the Department of Psychiatry at the University of Toronto.
Brianne Redquest, PhD
Brianne Redquest is a post-doctoral fellow with the Azrieli Adult Neurodevelopmental Centre at CAMH. She has a strong interest in participatory research in the area of physical and mental health promotion for adults with developmental disabilities, as well as their family members.
Lee Steel, Family Advisor, CAMH Azrieli Centre
Lee Steel is the proud parent of two adult children. Her eldest was diagnosed with a developmental disability when he was a youngster. Lee has been supporting families for the past 17 years and her passion is to provide hope to other caregivers and to encourage them to prioritize their own wellbeing as they care for their loved ones. Lee learned the benefits of mindfulness from Sue Hutton and has been privileged to share how mindfulness has been transformative in her role as the Family Advisor at the Azrieli Adult Neurodevelopmental Centre at CAMH in Toronto.
Sue Hutton, MSW, RSW. Social Worker, Mindfulness Teacher
Sue Hutton has been practicing formal Mindfulness meditation since 1985, and is a mindfulness teacher, and advocacy-minded social worker. Sue has over 25 years experience as a social worker, focused her post-graduate MSW research on mindfulness, and received her professional training in the US in delivery of Mindfulness Based Stress Reduction (MBSR) with Jon Kabat-Zinn. Sue leads mindfulness groups with a diversity of communities, and loves finding creative ways to adapt mindfulness for the uniqueness of each person's neurodiverse self.
Organizer of Beyond Limits Presents Mindfulness as a Support for Caregivers