Description
A MOTORCYCLE ADVENTURE DOCUMENTARY FILM EVENT
SCREENING - NANAIMO, VANCOUVER ISLAND @ VIU THEATRE
BEYOND SAHARA: Cairo, Egypt to Cape Town, South Africa. A documentary Film Viewing. Narrated by Charlie Boorman. An evening of community, fun, and adventure. Lot's of interesting people to meet and talk to as well as an opportunity to check out some of their fantastic adventure motorcycles that will be present.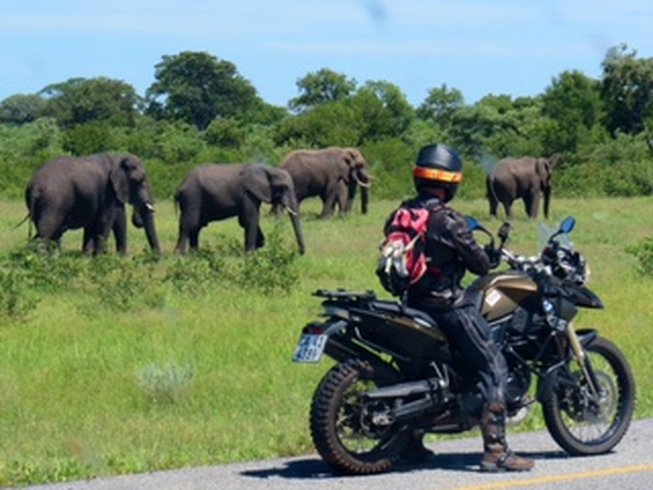 Africa, the diverse and rugged continent that has drawn explorers and adventurers the world over for centuries. Become part of the adventure as we ride from the bustling, ancient city of Cairo to the exotic, far Cape. When you reach South Africa, you will barely be able to comprehend the diversity of scenery and experiences that make up this breathtaking adventure.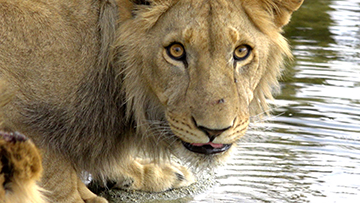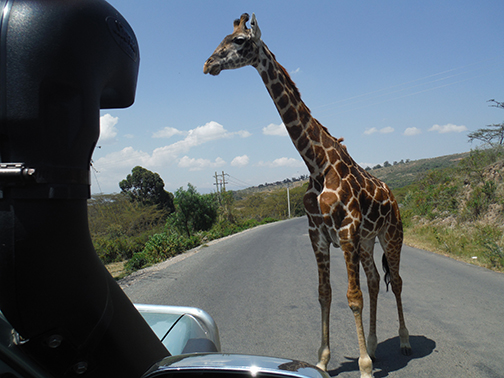 Egypt, Sudan, Ethiopia, Kenya, Tanzania, Malawi, Mozambique, Zimbabwe, Botswana, Namibia & South Africa: Africa is a continent of dreams, the stuff legends are made from and riding this incredibly diverse, sometimes challenging continent is what life-changing experiences are all about.

If incredible wildlife encounters, world antiquities, ever-changing landscapes and utterly fascinating diversity of peoples, all experienced through a motorbike tour is your thing, then Africa is your continent, and this is your visual adventure.

Come and join 16 adventure riders as they travel close to 18 000 km through 11 countries in over 80 days.
Hosted by Justin Sain, associate producer, camera man, rider and the support vehicle driver.
DOORS OPEN AT 6:30 PM. There will be Adventure motorcycles on display brought in by local riders, to look at, sit on and take pictures with, as well as an assortment of local motorcycle enthusiast paraphernalia. Come early and have fun.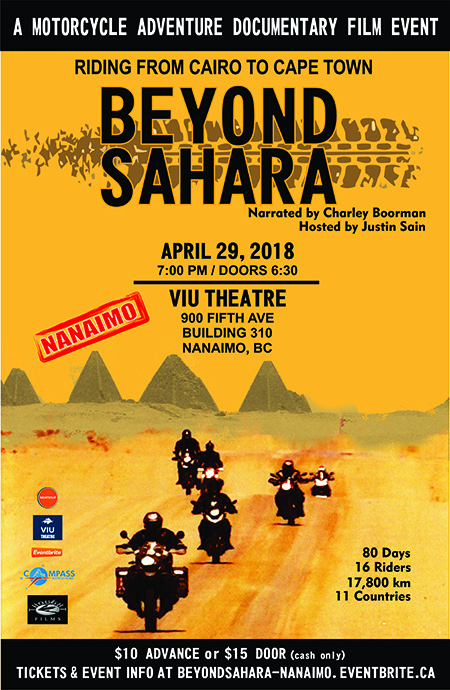 FAQs
What is the location?
The VIU Theatre at 900 Fifth Ave. Nanaimo, BC.

What are my parking options for the event?
This is a map of the parking area
The Theatre is building 310 on the map
Pay parking is in effect 12 months of the year, 8 am - 8 pm, Monday through Saturday, excluding holidays, at ALL parking lots on Campus. Ticket dispensers in the General parking lots will take $0.25, $1, $2 coins as well as MasterCard and VISA.

Are there minimum age requirements to enter the event?
Everyone is welcome, from young to old. It's all about motorcycles, family, fun, and adventure.

What can I bring to the event?
No need to bring anything. A concession stand will be available with snacks and drinks.
How can I contact the organizer with any questions?
You can send an email to justinadventures@gmail.com

What's the refund policy?
There are no refunds. If you can't make it, please pass the tickets on to someone that would enjoy an evening of adventure.

How can I join an adventure motorcycle tour?
Check out Compass Expeditions, there are numerous adventures starting from an all inclusive 10 day tour through Argentina and Chile.
SEE YOU THERE!