Description
This event has been rescheduled from it's original date of March 5th.
Why do we look so negatively on f***ing up? Should we not embrace and celebrate our failures? Hank Van Weelden believes we should and that we should reflect and learn from each and every one of them.
Driven by a powerful sense of curiosity, Hank strives to bring an open mind and innovative approach to his role as CEO with Alta-Fab. Along with President Mark Taillefer, Hank guides the strategic direction of the company, balancing Alta-Fab's day-to-day needs with its future growth and operations goals, ensuring that the company takes a measured approach to its continuous adaptation. A passionate problem solver, Hank spends much of his time studying the complex marketplace of Western and Northern Canada. By identifying and analyzing the impact of emerging trends and disruptive technologies on business, Hank moves Alta-Fab forward, allowing the company to redefine its operations and offerings based on current opportunities. Always eager to take on a challenge, Hank's pioneering spirit and sense of adventure is evident in his personal life as well. When he's not reimagining business practices in an ever-changing world, he can be found enjoying the great outdoors with his wife of 27 years, Denise. An avid outdoorsman, Hank has traveled the world to satisfy his thirst for adventure, even having worked as an adventure guide on several Himalayan climbing expeditions. But Hank isn't one to rest after an achievement. In fact, he's looking forward to his next adventure, a cycling trip that will take him across Antarctica. On top of his already busy schedule, Hank dedicates his time to E4C, an Edmonton-based program that offers support to persons involved in prostitution. For over five years, Hank and Alta-Fab's generous contributions have worked to ensure the program's success.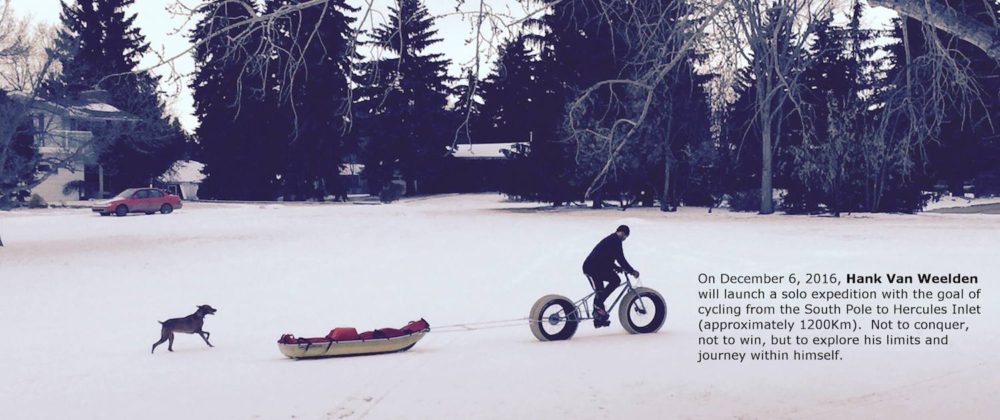 Photo credit to Cyclingabout.com