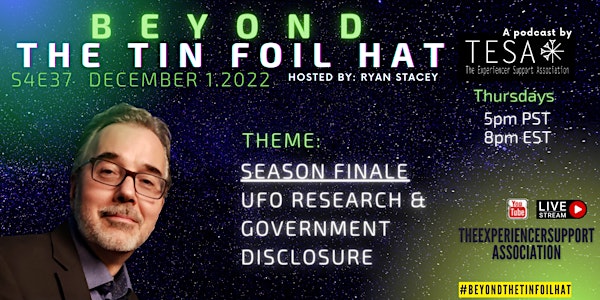 Beyond the Tinfoil Hat Podcast - SEASON 4 FINALE - guest Richard Dolan
For over twenty years, Richard Dolan has been one of the best-known UFO researchers in the world. A groundbreaking Author and Ufologist!
About this event
Beyond The Tinfoil Hat is a weekly podcast brought to you by The Experiencer Support Association. Every week we dive into topics that are deep into the realm of the unknown. Ranging from topics between #ufos, #ghosts, and #monsters
This podcast is hosted by Ryan Stacey and is designed to educate and assist the public in understanding the blend of every phenomenon happening in the world. Our guests often include eyewitness testimony.
www.experiencersupport.org