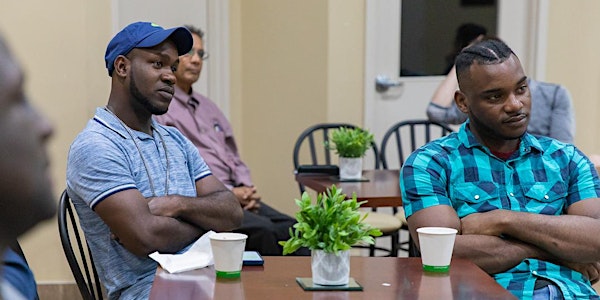 BFC Men Meeting
Bible Faith Church invite all men to a meeting that is uplifting and encouraging! The topic of discussion will be: Expanding Your Thinking!
When and where
Location
Bible Faith Church 326 Rexdale Boulevard Toronto, ON M9W 1R6 Canada
About this event
What is a BFC Men Meeting?
It's a conference geared toward men who are aiming to express the best version of themselves and reach their full potential.
Who can attend BFC Men Meeting?
Any man who is willing to make a decision to start or to continue on the road that leads to accessing and living out of the unlimited power that lies within. If you want to surround yourself others who are living out their dreams, then this is for you.
Will there be food at this event?
Yes, food will be provided.
Will there be discussion?
Yes, there will be an engaging discussion hosted by Dr. Gaetano Sicilia with guest Dr. Mauro Girgenti. Participants are encouraged to ask questions in order to add to this exciting dialogue. Your perspective matters!
Additional Questions?
Contact us at Bfct@biblefaith.com